The Young and the Restless Star Doug Davidson Replies To Eric Braeden In Shocking Tweet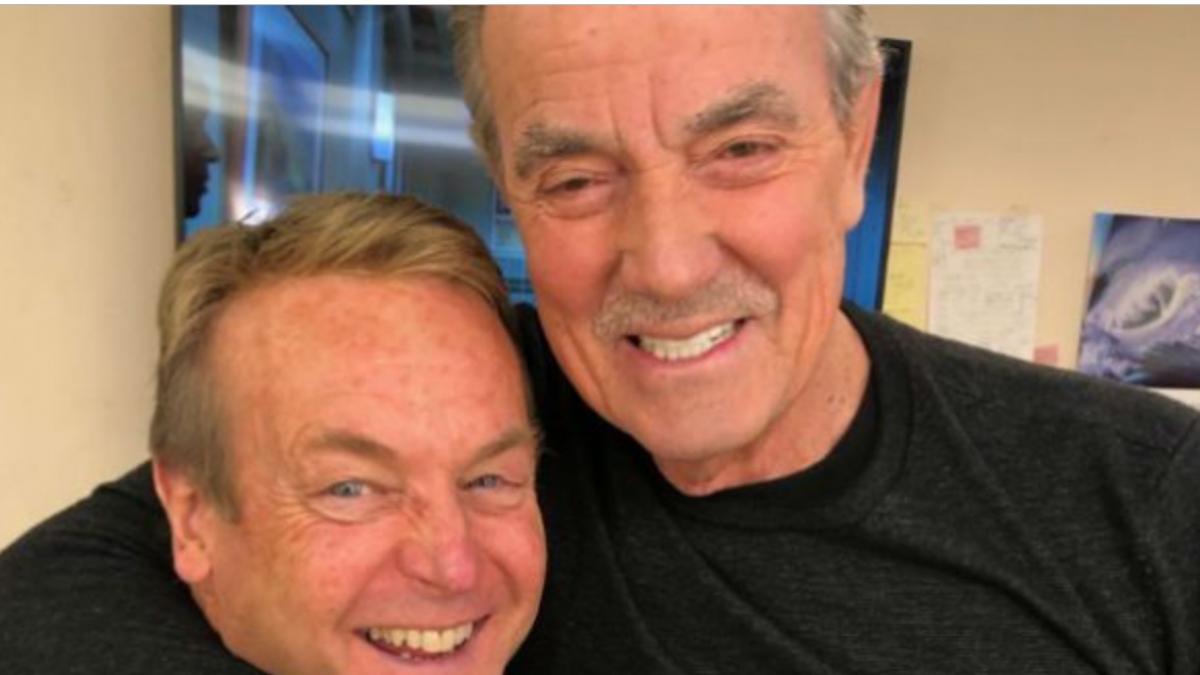 The Young and the Restless fans sure didn't see this coming. While there's no doubt that Eric Braden (Victor Newman) and Doug Davidson (ex-Paul Williams) have also been supportive of one another both on and off screen, Doug had some choice words that he shared on Eric's Instagram account when the actor recalled his own painful childhood memories of war-torn Germany during the second world war. Eric said that seeing images of the bloodshed in Ukraine by Russian troops has prompted him to go down memory lane to perhaps one of the most terrifying experiences of his life. Here's what you need to know.
The Young and the Restless Star Doug Davidson Replies To Eric Braeden In Shocking Tweet
Eric took to his Twitter account to write, "The pictures I see on our tv screens about what's happening in UKRAINE REMIND ME OF MY EARLY CHILDHOOD IN GERMANY! We were bombed every night& then every day&night! KIEL was 96% destroyed, 500 000 bombs had been dropped on that town alone! The cacophony was unimaginable!"
It didn't take very long for Doug to surprisingly respond to Eric with, "Well, honestly, Germany deserved it. They did what Russia is doing now."
Many of Eric's fans defended him by then replying, "Not all Germans supported Hitler, think of all the children, I can't believe you said that,just like many Russians citizens don't deserve any of this. Their is only a few who deserved to be put down for causing all this unnecessary pain to so many. It's all about power and money." 
The Young and the Restless Star Eric Braeden Hasn't Responded
Doug then added, "No one is bombing Russia. It both instances, Russia and Germany are/were the aggressors. I'm losing your logic. But I be moving on…"
As of press time, massive explosions have been reported near the Ukrainian capital of Kyiv, while the U.S., a.ong with the European Commission, France, Germany, Italy, the United Kingdom and Canada, are backing the expulsion of certain Russian banks from SWIFT, the high-security network that connects thousands of financial institutions around the world.
In the meantime, let us know what you think by leaving us a line with your thoughts in our comments section below. The Young and the Restless airs weekdays on the CBS network. Check your local listings for times.
Be sure to catch up with everything on Y&R right now. Come back here often for The Young and the Restless spoilers, news and updates.