The Young and the Restless Spoilers: Ashland Is A Slippery Snake – Victoria Receives Deadly Bite?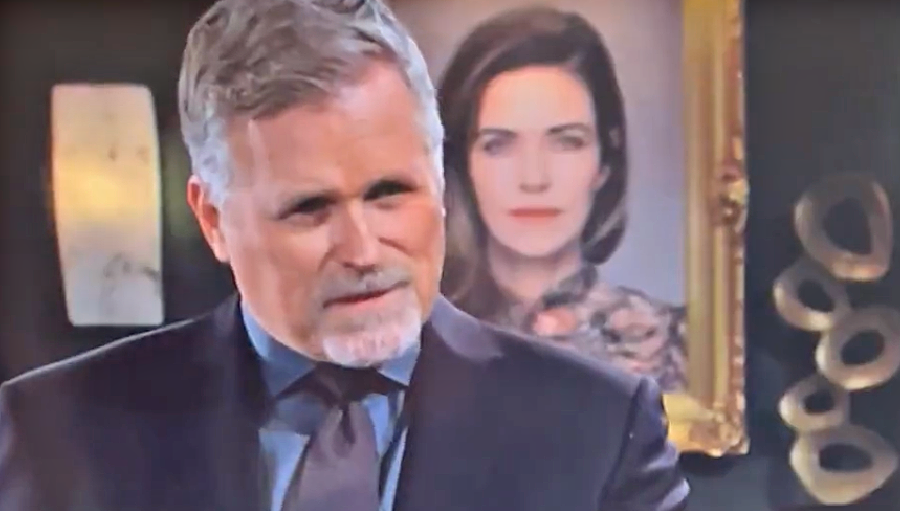 The Young and the Restless spoilers document that Ashland Locke (Robert Newman) appears to be playing yet another dastardly game. If what Michael Baldwin (Christian Le Blanc) learned is true, then Victoria Newman Locke (Amelia Heinle) married a man who is not redeemed.
Victor Newman (Eric Braeden) initially questioned Ashland's cancer diagnosis. But viewers were shown various scenes where Ashland was alone and experienced duress. So, if he was lying about having cancer, what was happening to him?
Daytime drama involves the suspension of disbelief, where the audience accepts the fantastic to forward a storyline. But fans also expect continuity. So, what was wrong with Ashland, and is he fully healthy?
Young and the Restless Spoilers – No Cancer, But Something Else?
There are many illnesses and debilitating conditions that Ashland either could have been suffering from in the recent past or still has. So, he may have lied about having cancer but later developed a life-threatening or at least altering condition.
If Ashland was and remains healthy, this slippery snake is as dangerous to the Newman family and the family business as Victor suspects. That is why Adam Newman's (Mark Grossman) help is needed right now, though Grossman's character appears to have been persuaded by Sally Spectra (Courtney Hope) to think otherwise.
Young and the Restless Spoilers – Victor Newman Tries To Protect All
Victor told Michael that a storm was likely coming when making his pitch to rehire him as a personal attorney.
Securing the services of his old legal henchman was forward-thinking. If, as Victor suspect, Ashland was playing games. Then Victoria's heart was at risk, and Newman-Locke was in danger of being taken over.
If Ashland lied about something as serious as having cancer, he did so as part of an endgame. The obvious mark would be having infiltrated Newman Enterprises to the amazing degree of merging his company with it.
Young and the Restless Spoilers – Victoria Newman Locke Caught Off-Guard
Victoria is not playing a game. She fell in love with Ashland and pushed for the merger months before they married.
Ashland succeeded in having Victoria take the lead on the merger plan. She assumed he was dying and wanted to protect his legacy by merging Locke Communications into Newman Enterprises. Doing so would seem to make the merger hard to undo.
It will be impossible for Victoria to stomach remaining connected to Ashland if all that Victor suspects proves out. While divorce is a personal choice, Ashland has a legal stake in Newman-Locke.
So, Victor and Michael will need to counter with something that Ashland can not overcome. If not, it is fair to wonder how stable Newman-Locke will be in the immediate future on Y&R?
This site is a leading source for everything linked to The Young and the Restless. Check Soap Spoiler regularly for Y&R spoilers and news!