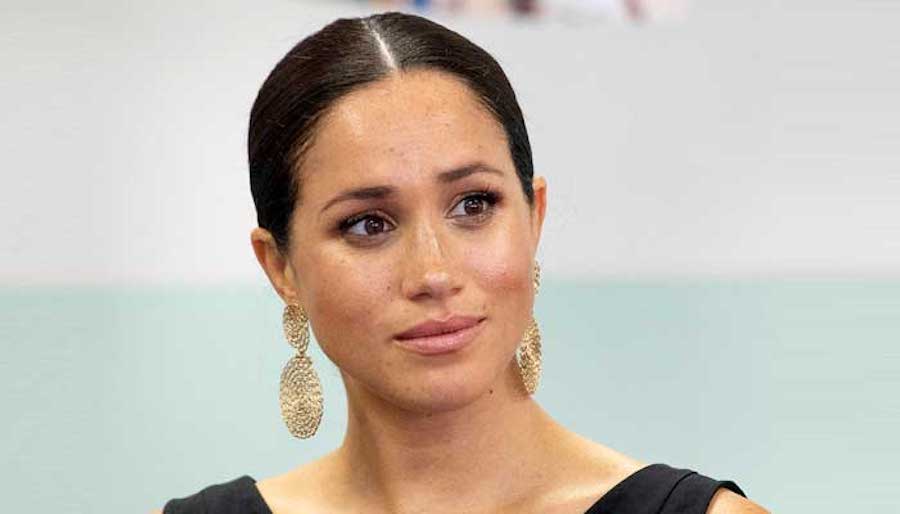 Meghan Markle has made it clear that she's done with one chapter in her life and has moved on to another. It's almost been two years since the Duchess of Sussex last stepped foot in the United Kingdom and it looks like she might never return again, especially if she doesn't have to. In fact, there's a new report that suggests Meghan "has no intention of ever returning to London" and that she "doesn't care" what the British public thinks of her. Keep reading below for everything you need to know.
Meghan Markle Might Never Step Foot In The U.K. Again
Royal biographer Tom Bower says that Meghan Markle has shown no interest in ever returning to the UK again after she and her husband Prince Harry pulled the plug on their working relationship with the British Royal Family. And now royal biographer Tom Bower says that Meghan's not only leaving Britain behind for good, but that she also has the backing to become a politician in future.
The author told The Sun in a new interview, "Meghan's ultimate destination is unclear, but she certainly has the backing to make a bid to star as an American politician. In parallel, Britain is a lost cause for the Sussexes. In truth, I suspect Meghan no longer cares whether she is welcome in London. She has no intention of returning."
So far the Duchess of Sussex herself has not made any comments about the matter but at the same time, she hasn't indicated that she will be returning to the UK anytime soon, either. Prince Harry, meanwhile, has already visited the UK twice since Megxit – once for his grandfather Prince Philip's funeral and again for a special unveiling of a Princess Diana statue at Kensington Garden. 
What's Next For Meghan Markle?
It's also been reported that Harry and Meghan have been invited to return to the UK to celebrate Queen Elizabeth's jubilee, but so far they haven't made any comments about the matter, either. Now whether or not Harry returns to the UK solo remains to be seen. There's no doubt that the queen would love to see her grandson – and his family – for her milestone moment.
In the meantime, let us know what you think with your thoughts in our comments section again. Be sure to catch up with everything on the British Royal Family right now. Come back here often for the British Royal Family news and updates.