Days of Our Lives Spoilers: Linsey Godfrey Opens Up About Returning To Salem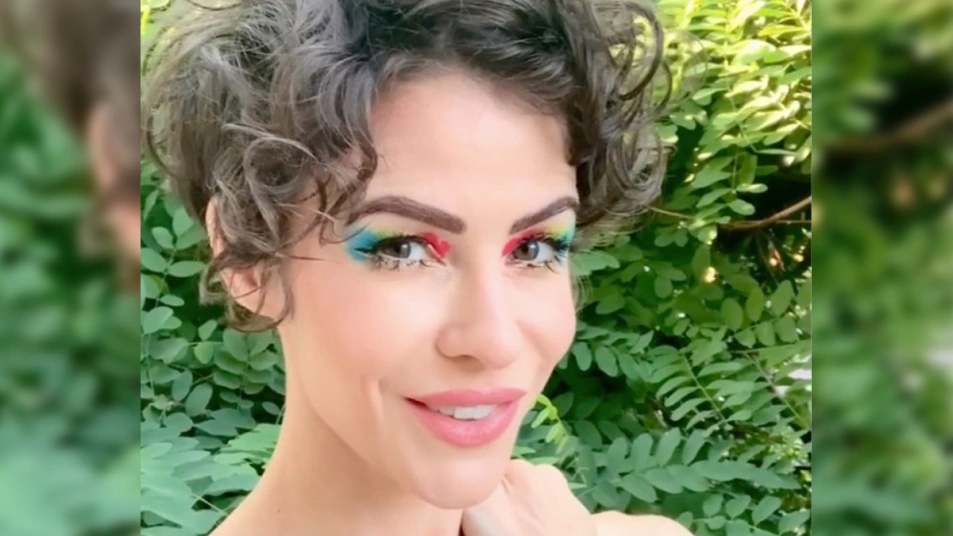 Days of Our Lives spoilers say that it's been a long time since she was back on the canvas, but she's finally back! Actress Linsey Godfrey recently opened up about returning to Salem as her character Sarah Horton. Here's what she has to say!
Days of Our Lives Spoilers: Linsey Godfrey Opens Up About Returning To Salem
Speaking to Soap Opera Digest in a new interview, Linsey admitted that she was pretty shocked when her character Sarah Horton vanished without a trace almost a year ago.  "I was as thrown as everyone else was, for sure," admits Godfrey. "It was a tough time for it to happen with everything going on in the world and me personally. I was definitely very sad. I very much liked working. I very much liked working at DAYS. And I very much liked the people I had the pleasure to work with. People kept thinking that I left because of my mental health. No, it was just a series of coincidences."
After dealing with some health issues, both physically and mentally, Linsey says that she felt like she was in a good place when she got that all-important phone call from the producers of Days Of Our Lives for her to return to the canvas again. "The call kind of came out of nowhere," she recounts. "I was at my dermatologist's office. Out of the corner of my eye I saw Albert's [Alarr, co-executive producer] name on my phone. I was like, 'There's no way that it's that name.' You always get nervous when you get a call when you've been gone. You're like, 'Are they killing me now? Is that the conversation we're going to have?' "
Days of Our Lives Spoilers: What's Next For Linsey?
Linsey also added that her first day back on the set of DOOL was in September, and that it never felt so good. "My first day back was really exciting," she enthuses. "I don't like making a big deal out of anything. So I kind of left really discreetly, because I hate good-byes and they're uncomfortable. Announcements make me uncomfortable. I just try to fit in. Whoever I saw I said hi to, but it was really nice to see people like Paul [Telfer, Xander] at work again. That was really cool. Paul's a good egg and a wonderful actor. He's so generous and easy to work with."
In the meantime, let us know what you think by leaving us a line with your thoughts in our comments section below. Days of Our Lives airs weekdays on the NBC network. Check your local listings for times.
Be sure to catch up with everything on DOOL right now. Come back here often for Days of Our Lives spoilers, news and updates.