Days of Our Lives Fans Are Not Happy That Jen Lilley Is Back On The Show For This Reason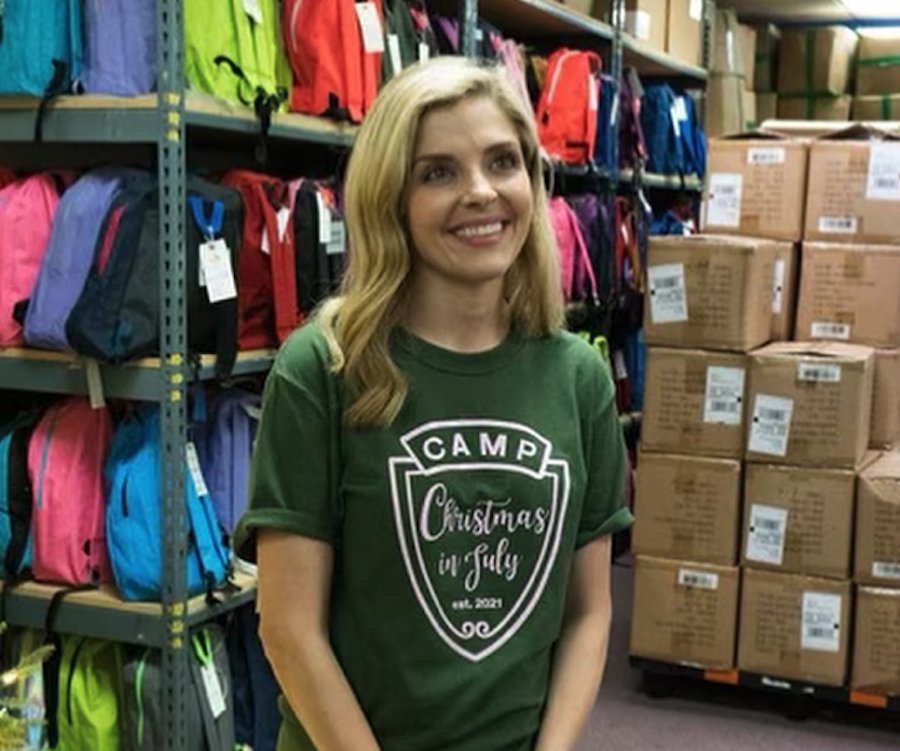 Days of Our Lives fans are not happy about Jen Lilley being back in Salem. That's because there was some controversy about what she said in regards to not wanting to take the role until she changed her mind. And apparently it all has to do with her Christian values.  Here's what you need to know.
Days of Our Lives Fans Are Not Happy That Jen Lilley Is Back On The Show For This Reason
When one of Jen's social media followers wrote, "Don't do it Jen. It is not a worthy platform for you as a mom, Christian. Days is the worst of all soaps with their storylines," Jen swiftly responded with, "I wasn't going to do it and the Holy Spirit told me to do it. The details behind His reasons when I asked the same exact question you just asked still make me sob in awe of His love and mercy when I think about it."
It goes without saying that many Days of Our Lives fans have had a lot to say about the matter on social media. Many DOOL fans commented on the matter with, "Funny people who act they are so understanding attack the actress on her beliefs nothing in the text is bad she left the Holy Spirit guide her in taking the role that at first she wasn't going to nowhere does attack others but because she believes a certain way we have some in here who need to attack her fine do it but don't than act like your full understanding and really think we should just be ourselves because what i read is lot religious bigotry going in on."
Another DOOL critic wrote, "She willingly chose to work for people who brag about being anti-LGBT when she had a good gig going on, already (Hallmark vs GAC). So LGBT people, and their allies, get to comment on that, and express their distaste. I'm sorry you're feeling persecuted, as Christians often do when they're being held accountable for the harm they often do, but I'm not going to say you're not being understanding or that you're attacking, right? See how that works? To each their own."
Days of Our Lives News: Is Jen Making The Right Choice?
And then there was this comment as well: "I dont think it had to do with "gays" I am pretty sure it was referenced to the devil storylines. However, General Hospital has devil storylines too."
Now, if you are still confused about all of this as much as we are, don't worry, you are not the only one. 
With that said, Days of Our Lives fans will have to tune in to find out what will happen next! In the meantime, let us know what you think by leaving us a line with your thoughts in our comments section below. Days of Our Lives airs weekdays on the Peacock network. Check your local listings for times.
Be sure to catch up with everything on DOOL right now. Come back here often for Days of Our Lives spoilers, news and updates.