The Young and the Restless Spoilers: Connor Has Become The Only Adult In The Room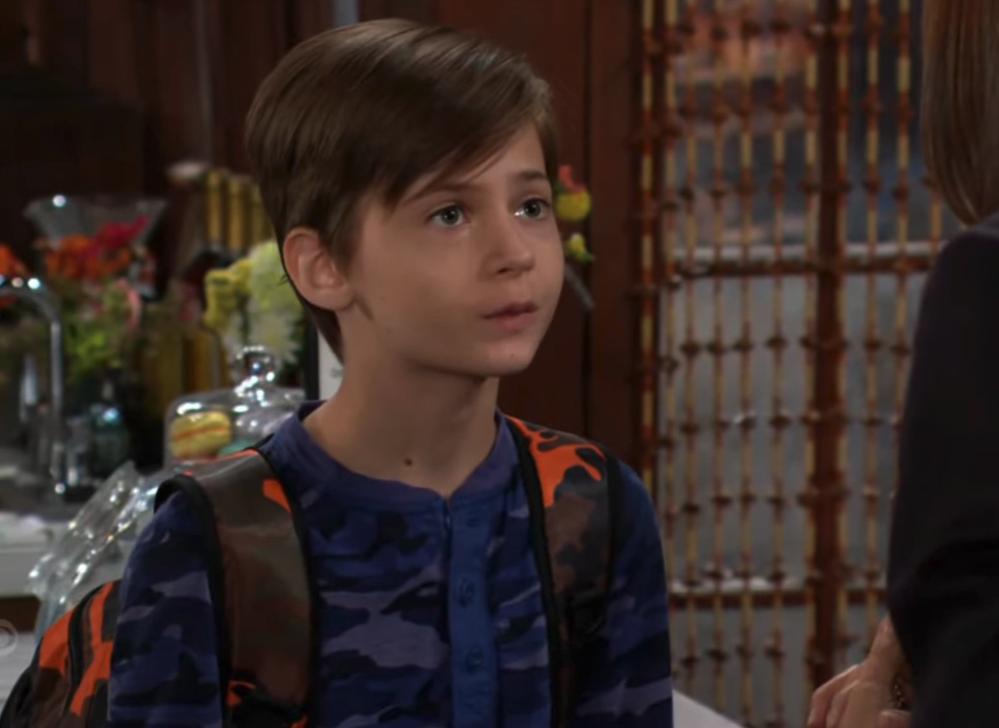 The Young and the Restless spoilers say that it's pretty bad when you are a young kid and already know that the only way you'll get any peace in your life is if you leave home. Clearly, Adam and Chelsea's son Connor knows how to be the only adult in the room as he actually chose to go to boarding school then stay at home with the Newmans in Genoa City. Of course, his father wasn't too happy with this decision but with everything going on in his life, this might actually turn out to be a blessing for young Connor. Here's what you need to know.
The Young and the Restless Spoilers: Connor Has Become The Only Adult In The Room
While it would be unfair to say that Adam Newman is a bad father, no one can say that he's actually a good father, too. After all, when's the last time that anyone's seen him actually spend time with his kid Connor? He seems to be dealing with one tragedy after another while also trying to keep his head afloat with the hopes that his father doesn't try to drown him – both theoretically speaking and in real life, too.
It goes without saying that many The Young and the Restless fans have had a lot to say about the matter on social media. Some comments on Twitter from both fans and critics alike have said, "I don't blame Connor for wanting to bounce outta GC. That place chews kids up and spits them out in pieces. Not to mention all the lying, backstabbing, greed, and dysfunction a child is exposed to," along with, "For real… and he had to find help for himself cause g his lousy parents were too busy with their drama to even pay attention to him."
Another fan said, "I love Judah Mackey but his character Connor is a little annoying. I know his parents and the way he grew up and his surroundings are messed up, but uhhh yeah let me check myself. When he comes back at Christmas he will probably be driving back lol."

The Young and the Restless Spoilers: What's Next For Connor?
Needless to say, The Young and the Restless fans will have to tune in to find out what will happen next! Watch this space as there's more to come. In the meantime, let us know what you think by leaving us a line with your thoughts in our comments section below. The Young and the Restless airs weekdays on the CBS network. Check your local listings for times.