The Bold and the Beautiful Comings and Goings: Beloved Fan Favorite Returns, Sequoyah Pops Back Up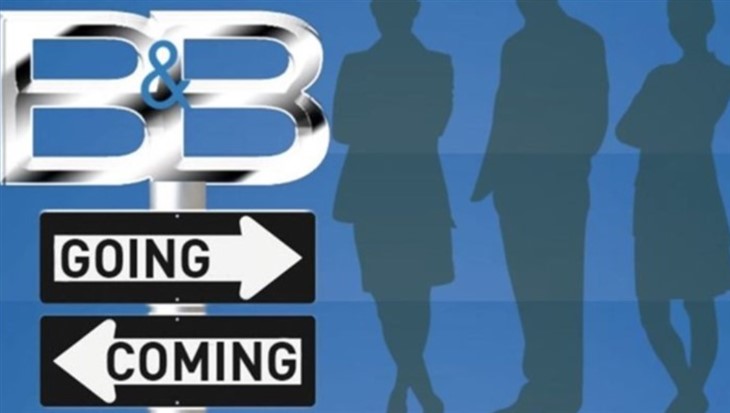 The Bold and the Beautiful (B&B) spoilers for the week of January 31, 2022 bring the excellent news that a too-little seen fan fave will make an appearance. We're talking about the Lemon Bar Lady's (Alley Mills) beau, ace Forrester Creations security guard Charlie Webber (Dick Christie).
We would love to see more of Pam Douglas and Charlie doing what they do best, kibbitz and cook! Maybe with February Sweeps coming up they will have a special Valentine's party and invite the whole gang? Right now some of the B&B scintillating characters are playing musical chairs romance-wise and we have the scoop on that for you. Keep reading to find out what the FC hotties are up to this week.
The Bold and the Beautiful spoilers: The week of January 31, 2022 Brings Back a Giant
Head Hottie Zende Forrester Dominguez (Delon de Metz) is in demand. And why shouldn't he be? He has it all, looks, cash money and the Forrester name. He only has eyes for Paris Buckingham (Diamond White) so why is he dating model Sequoyah? Shireen Crutchfield is back on Friday, February 4 as the gorgeous and statuesque clothes horse and we have a feeling its not just for a fitting.
Poor Zende had to settle for dating the stunning looker after Paris told him she wants her freedom, meaning she wants to have her cake and eat it, too. While Zende dates Sequoyah, Paris is getting up to naughtiness with Carter Lawrence (Lawrence Saint-Vincent) behind the scenes.
Has anyone else noticed that good old Carter is in actuality the male equivalent of community mattress Brooke Logan (Katherine Kelly Lang)?
B&B spoilers: The week of January 31, 2022 Brings Back a Fan Fave
Dick Christie returns on Thursday, February 3 and Friday, February 4 as Charlie Webber. Steffy Forrester Finnegan (Jacqueline MacInnes Wood) has a job for him—does this mean the case of "I Saw Mommy Kissing Santa Claus" is about to end?
The Bold and the Beautiful spoilers: The week of January 31, 2022
Little Douglas Forrester (Henry Samiri) has been trying to tell the tone deaf adults in his life that he saw the aforementioned Brooke kissing a red-hatted Deacon Sharpe (Sean Kanan). Brooke has admitted the truth to some, but not to all, is it time for Kiss-Gate to bust wide open?
Be sure to catch up on everything happening with B&B right now. Come back here often for The Bold and the Beautiful spoilers, news, and updates.