The Young and the Restless Spoilers: Devon and Amanda's Baby Plans Impact Dominic – Abby and Chance React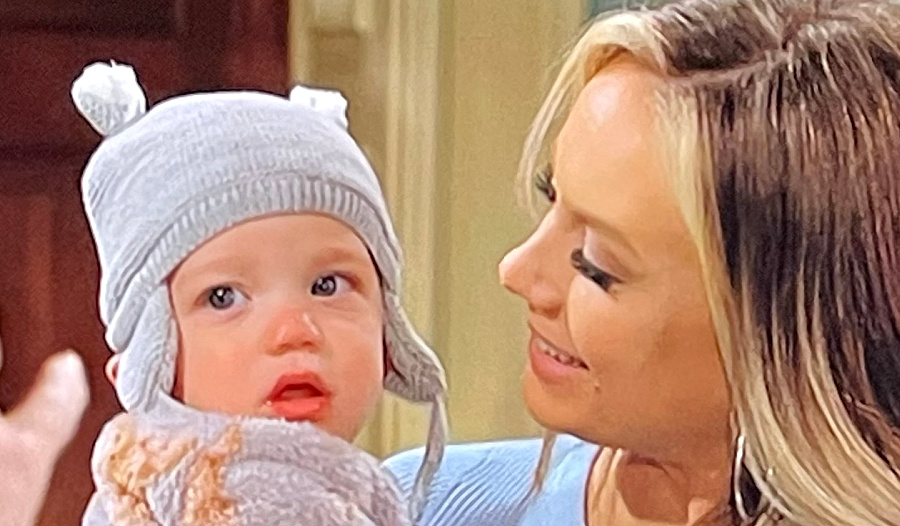 The Young and the Restless spoilers document that Devon Hamilton (Bryton James) and Amanda Sinclair (Mishael Morgan) have welcomed their first baby to the penthouse. Yes, their first baby implies that this couple will have their own soon.
Would it be out of the question for Amanda to give birth to Devon's child by or possibly before this time next year? Of course not.
Projecting a loving couple into family status, which assumes a marriage along the way as well, is not hard. Meanwhile, current developments are helping Devon and Amanda's friends to heal.
Young And The Restless Spoilers – Dominic Newman Abbott Winters Chancellor Changes Everything
Dominic Newman Abbott Winters Chancellor (Rainn and River Ware) has dramatically changed multiple lives on Y&R. Abby was able to have a baby following her miscarriage with Ben Stitch Rayburn (Sean Carrigan) in daytime days gone by. Chance Chancellor's (Conner Floyd) motivation to return home was fueled by the image of his son's face.
Devon volunteered to be the donor in the Chancellor's rushed pregnancy plan. Fans recall it was coupled with Donny Boaz' (Chance) departure from the cast. Devon's sacrifice and Mariah Copeland's (Camryn Grimes) heroics as the requested surrogate allowed Abby and Chance to have the baby they wanted.
Young And The Restless Spoilers – And Baby Makes Three, For Now
Devon did not anticipate the impact that Mariah's pregnancy drama and Dom's tense birthday would have on his mind and heart. The birth of his biological son impacted him to a profound degree.
Hilary Hamilton (Morgan) was carrying Devon's child when his stepsister, Lily Ashby (Christel Khalil), her married name at that point in the plot, was involved in a tragic accident. Her distracted driving led to the death of Hilary's child on that fateful day, with Amanda's identical twin sister dying days later.
No one will ever replace the unborn child that Hilary miscarried. Dom stands alone as a unique presence in Devon's life and now in Hilary's as well. Their experience is likely primed to further Devon and Amanda's desire to have a child of their own someday.
Young And The Restless Spoilers – The Chancellor's Finally Get A Break
No human being or couple can handle the type of unrelenting stress that Abby and Chance have had during the last year. The tally of momentous life events, both positive and terrible, would affect anyone.
Devon's recognition of Chance's pain caused him to want to help. That came in the form of an admitted awkward request for official shared custody.
Abby and Chance have the time they need to heal. Hopefully, they can do so while working through this period of anticipated adjustment with Dom's biological dad.
This site is a leading source for everything linked to The Young and the Restless. Check CDL regularly for Y&R spoilers and news!