The Bold and the Beautiful Spoilers: Steffy Smells Blood – Thomas' Tale Triggers Brooke's Downfall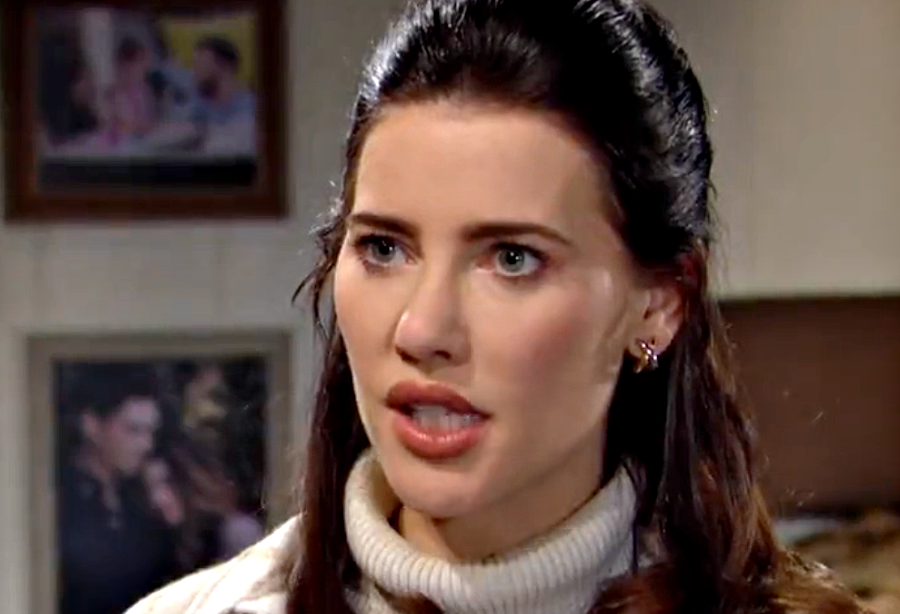 The Bold and the Beautiful spoilers document that Steffy Forrester Finnegan (Jacqueline MacInnes Wood) has sensed for weeks that something is off with Brooke Logan Forrester (Katherine Kelly Lang). So, the reveal Thomas Forrester (Matthew Atkinson) learned provides blood in the water.
Brooke is cunning, as Steffy has experienced. Wood's character knows that she will need hard evidence to convince her father of Brooke's betrayal. Ideally, the exposure would happen through a self-reveal or an unforced error.
So, fans will see Steffy begin the quest to prove that Brooke is the wrong woman for her father, Ridge Forrester (Thorsten Kaye).
Bold And The Beautiful Spoilers – Douglas Forrester Was Naughty On New Year's Eve
Douglas Forrester (Henry Samiri) has some of his father's naughtiness in him. Of course, Douglas' late mother, Caroline Spencer (Linsey Godfrey), was no angel either, but hopefully, she is in heaven.
Fans know, though multiple replays, that Douglas did not listen to Liam Spencer (Scott Clifton). He defied his stepfather, snuck up to the main house for his favorite stuffed animal, and was about to enter the house through the side door when he saw something fantastical.
Viewers had only seen Douglas' smiling face in the original scene and during the many replays that have followed. However, TPTB added additional footage, where Douglas recalled seeing Deacon Sharpe's (Sean Kanan) face when he pulled back from kissing Brooke.
Bold And The Beautiful Spoilers – Thomas Forrester Has To Talk With Hope Spencer
Thomas and Douglas were suffering after Caroline's unexpected death in 2019. They returned to Los Angeles, California, to be close to family.
As hardcore viewers recall, Thomas' mental health issues came into play, and he became obsessed with Hope. Thomas used his son as an emotional pawn for an extended period while convincing Hope to adopt Douglas.
Atkinson's character eventually learned that Hope was not in love with him. Over time, which included a manipulated marriage, and an emotional tangle with a mannequin that resembled Hope, they have become friends and confidants.
So, Thomas will feel compelled to talk with Hope after he and Steffy chew over what Douglas revealed.
Bold And The Beautiful Spoilers – Taylor Hayes More Than Nostalgic Tie
Thomas and Steffy have regularly talked about their mother still being in love with Ridge since Taylor Hayes (Krista Allen) returned to LA. She admitted that, while also reinforcing she respects Ridge's marriage to Brooke.
Having Douglas witness such a controversial event also means that fallout is coming. So, Thomas has to balance his son's best interests. But Thomas also must consider the good relationship he has worked hard to establish with Hope and Liam, his father's right to know, and the idealistic feelings he and Steffy have for their mother's potential future with their dad.
This site is a leading source for everything linked to The Bold and the Beautiful. Check back regularly for B&B spoilers and news!