General Hospital Spoilers: Carly Goes After Nina – Blames Her For Affair With Sonny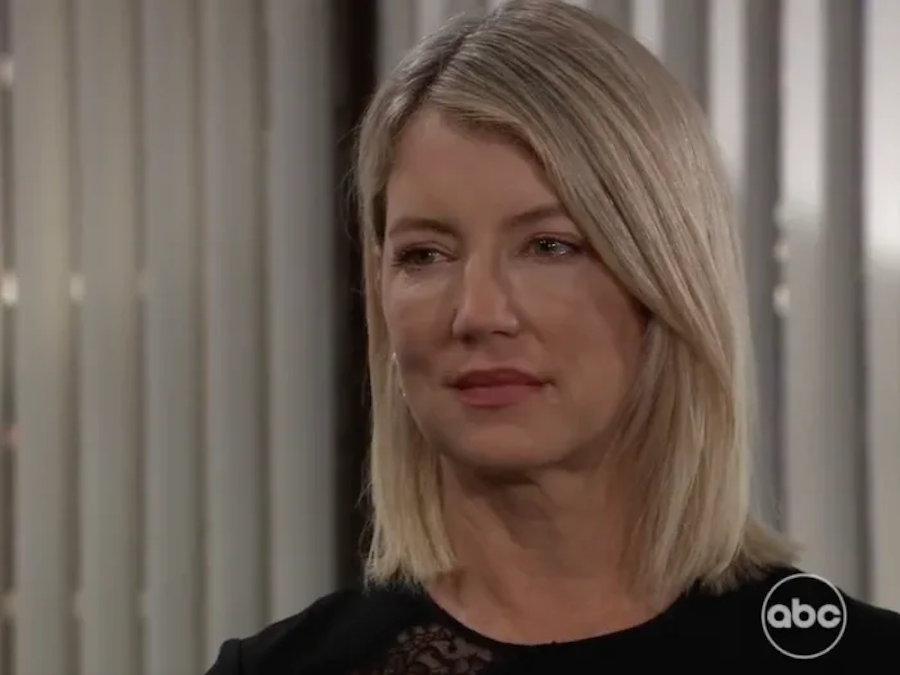 General Hospital spoilers say that it's never a good thing when you've got two of the most beautiful blondes in Genoa City going head to head with one another. And that was the case between Carly Corinthos (Laura Wright) and Nina Reeves (Cynthis Watros) when Carly demanded to know exactly what went on at Nixon Falls between Nina and her husband, Sonny Corinthos (Maurice Benard). Keep reading below for all of the spoilers you need to know.
General Hospital Spoilers: Carly Goes After Nina – Blames Her For Affair With Sonny
Carly confronted Nina and demanded to know what happened between her and her husband at Nixon Falls. Carly believes that Nina seduced Sonny, which she says wasn't the case at all, but she also said that she tried to stay away from Sonny on New Year's Eve. However, Nina does confess that she and Sonny almost had sex, but she was the one who stopped it, and not him. Needless to say, Carly gets incredibly upset and calls Nina a "b****." Carly then went on to say that "Mike" loved Nina, with Nina saying that what happened at Nixon Falls could happen again. That's when Carly decided to slap Nina across the face and told her to stay away from her man.
Of course, it didn't take long for fans to react to the matter. Many of them have taken to social media to write, "Carly iis just smug and entitled and unsympathetic to anyone or anything beyond her own needs. There is nothing to root for there. The audience wants her – the audience NEEDS her – to be taken down a few pegs, because it is no fun to watch an unyielding harpy always get her way," along with, "Carly has every right to hate Nina. What Nina did was terrible and unforgivable but I am firmly team Nina. Carly is just so self riotous I find it hard to root for her even when she is in the right. I love that Nina is standing up for herself."
General Hospital Spoilers: What's Next For Carly And Sonny?
Another fan wrote, "Carly should tell Michael (he will listen to her), that Nina can only have supervised visits with Wiley. Let Carly tangle with mob BOSS, Salina Wu, when she finds out the agreement she has with Sonny, concerning Brad. Let Carly and Michael get their Ass' whupped, trying to run the business, when Sonny goes off his meds."
Let us know what you think by leaving us a line with your thoughts in our comments section below. General Hospital airs weekdays on the ABC network. Check your local listings for times.
Be sure to catch up with everything on GH right now. Come back here often for General Hospital spoilers, news and updates.