The Young and the Restless Spoilers: Who Is Dominic's Father – Team Chance or Team Devon?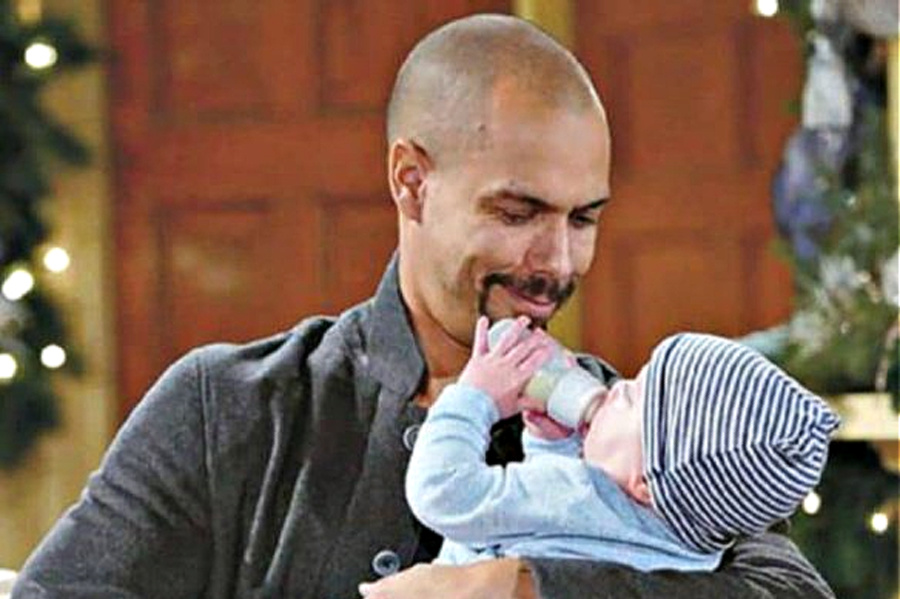 The Young and the Restless spoilers document that Chance Chancellor (Conner Floyd) was happy that Devon Hamilton (Bryton James) volunteered to be a donor. That, along with Mariah Copeland's (Camryn Grimes) acceptance of Abby Newman Abbott Chancellor's (Melissa Ordway) surrogacy request meant that a baby would further the Chancellor's new family.
Devon acted out of the kindness of his heart. He and Abby have been friends for years. So, that is why both people believed no written agreement was needed.
Soap fans are savvy. So, they knew that the lack of even a basic legal document projected trouble, which has now arrived, on Y&R.
Young And The Restless Spoilers – Abby Newman Abbott Chancellor Rushed
Abby drove this decision. She knows Devon far better than Chance. Abby has also emerged as the force of stability in her marriage after Chance's work assignment in Spain led to major psychological fallout.
It is second-guessing to say that Abby should have known better. It is also surprising and an arguable plot hole that Victor Newman (Eric Braeden) and or Ashley Abbott (Eileen Davidson) did not insist that their daughter secure her rights.
The mistake was not trusting Devon. The issue is that she rushed into a decision to have a child so soon after the honeymoon, with the means of Dominic Newman Abbott Chancellor (Rainn and River Ware) also becoming very complicated.
Young And The Restless Spoilers – Chance Chancellor Wants To Be Fair
Chance sees Devon's side because of his shortcomings. Chance thinks that his abandonment of Abby and inability to bond with Dom reflect weaknesses. That is because of his profession and perception of strength.
The character Floyd now plays never encountered this type of family-related issue. So, he is confounded by it.
Devon's request was unexpected. But, as viewers saw, Chance was not nearly as bothered by it as Abby was. That, again, is due to the personal connection she and Devon share.
Young And The Restless Spoilers – Devon Hamilton's Problem
Devon can not help feeling the way he does about Dom. He is also being influenced by Amanda Sinclair (Mishael Morgan), Lily Winters (Christel Khalil), Nate Hastings (Sean Dominic), and, to a degree, Elena Dawson (Brytni Sarpy). Those loved ones believe he should have a part in Dom's life.
Abby has not openly discussed this developing situation with as much detail as Devon has with his loved ones. But that is coming.
There is a compromise that can be reached for Dom's best interests in this soapy scenario. But intelligent drama needs to continue playing out before Devon and Abby find their way back to the friendship level, they have long shared.
Soap Spoiler is a leading source for everything linked to The Young and the Restless. Check back regularly for Y&R spoilers and news!