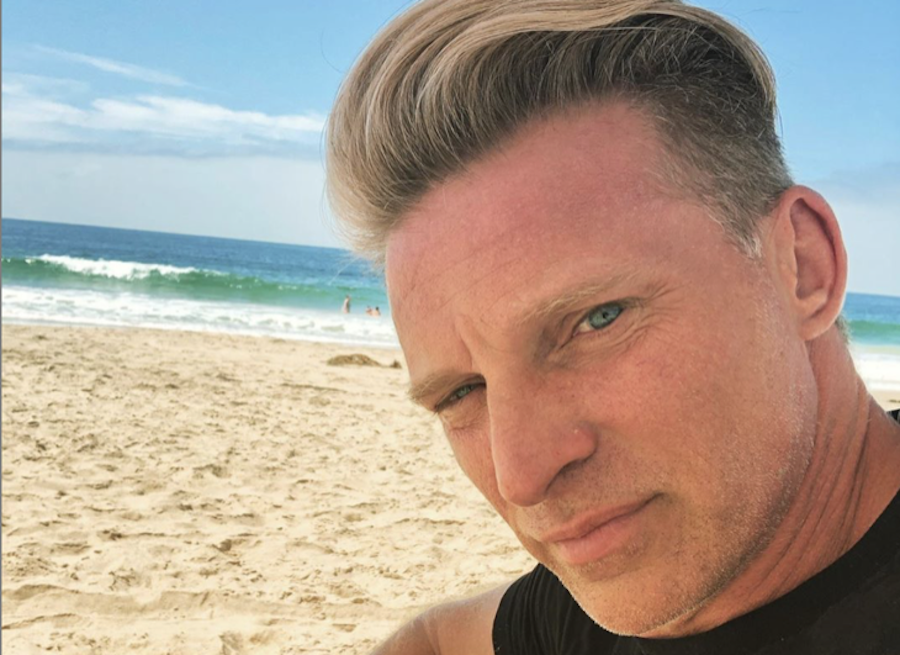 General Hospital news says that the show will go on for Steve Burton, but it's not exactly what you think. Keep reading below for everything you need to know!
General Hospital News: The Show Goes On For Steve Burton
Steve Burton, who is best known for his role as Jason Morgan on General Hospital, will be back in "Stone Cold" mode, but just for the Stone Cold and the Jackal tour alongside his friend and former co-star, Bradford Anderson (Spinelli). As many fans know by now, both Steve and his former co-star Ingo Rademacher (ex-Jasper Jacks) were let go by the producers of General Hospital because they failed to comply with the ABC network's vaccine mandate. And while Steve may no longer be on the show, that hasn't stopped him from appearing as "Stone Cold" Jason Morgan on his hit tour with Bradford. Steve recently shared some upcoming dates for their roadshow on his Instagram account.
Steve and Bradford's Stone Cold and the Jackal tour dates in Florida are as follows:
January 25th at the Improv in Tampa
January 26th at the Improv in Orlando
January 27th at Off the Hook in Naples
January 29th at the Improv at West Palm Beach
General Hospital News: Steve And Bradford Are Back On The Road Again
Of course, it didn't take very long for Steve's fans and followers to comment on his post. Many of them said, "Isn't it interesting that all their tours are in Florida , could it be cause of no COVID restrictions?!" along with, "We miss you guys so much wish you guys can come back to GH it not the same anymore hopefully one day soon you guys can return to GH."
Another fan wrote, "I'll be in Orlando for Presidents weekend in February. Any chance of encores? You guys are great and I would hate to miss this."
Now, whether or not Steve will address his departure from General Hospital during his show remains to be seen, but there's no doubt that his fans will certainly ask about it. Watch this space here.
Let us know what you think by leaving us a line with your thoughts in our comments section below. General Hospital airs weekdays on the ABC network. Check your local listings for times.
Be sure to catch up with everything on GH right now. Come back here often for General Hospital spoilers, news and updates.