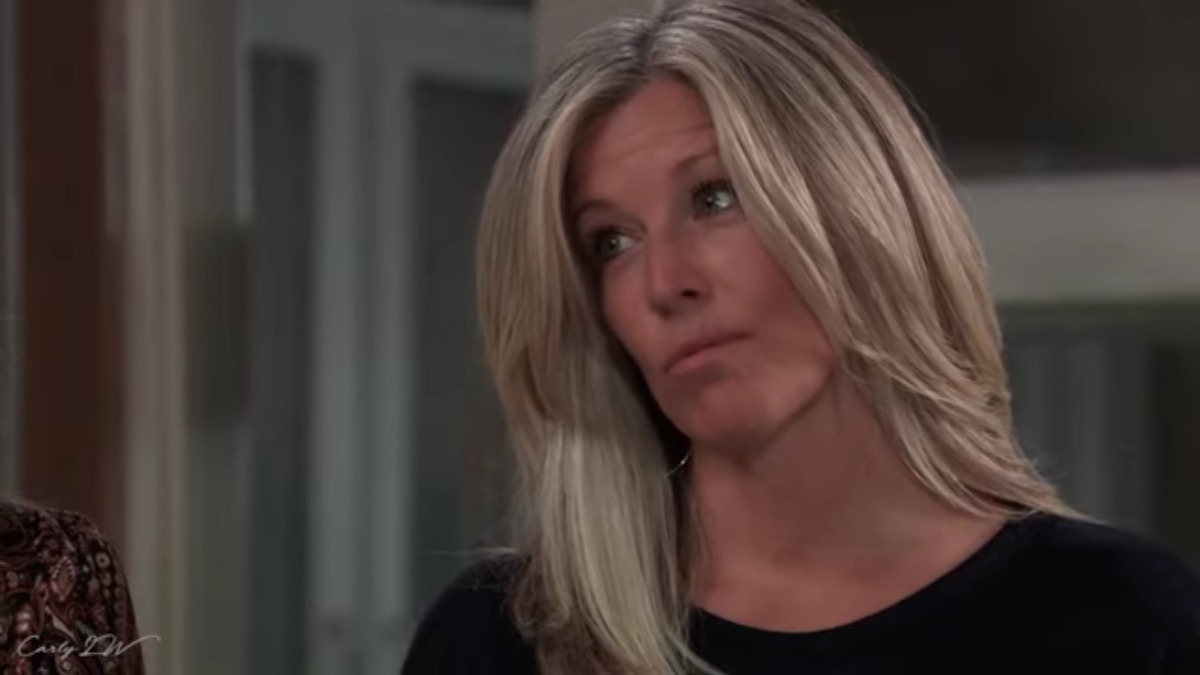 General Hospital spoilers say that there's a possibility that Drew Cain (Cameron Mathison) might become the next best friend that Carly Corinthos (Laura Wright) needs in her life, now that Jason Morgan (Steve Burton) is presumed to be dead. Keep reading below for all of the spoilers you need to know.
General Hospital Spoilers: Is Drew Trying To Get Closer To Carly?
Speaking to Soap Opera Digest in a new interview, Cameron Mathison, who plays Drew Miller on the hit ABC soap, puts it this way, "Jason is weighing on his mind; he's thinking about his brother and thinking about the fact that he made it back to Port Charles and Jason didn't."
And while Drew is trying to get closer to Carly – as they are both mourning the possible loss of one of the most important people in their lives – she doesn't seem to want his company. Cameron continues, "Carly is in her own head. Carly is there, she's alone, and she's not terribly happy to see Drew. At first, she sort of thinks it's Jason on some level, there's a lot of mist in the air. Drew is trying to sort of reach out and say, 'Listen, I'm not trying to be Jason, but I'm here if you ever need to talk.' And quite honestly, Carly is having none of bit."
However, General Hospital spoilers say that Drew persists and on some level, Carly is listening to what he has to say. But at the same time, Carly is making it pretty clear that Drew needs to keep his distance from her. Simply put, she just doesn't see Drew as a place that she can get any refuge in. But with that said, Drew tries to find at least a hint of a connection between them before they go their separate ways. While Drew might never be able to replace Jason, he knows that she's going to need someone at the same time."
General Hospital Spoilers: Carly Needs Another Best Friend
Cameron continues, "Obviously, the Jason and Carly friendship is everything, but she's going to need somebody, and it would be kind of cool if Drew was somebody that she went to on occasion. Certainly, I would love to work more with Laura Wright. I loved sharing these scenes with her and I would love to have more in the future."
Of course, fans will have to tune in to find out what will happen next. Let us know what you think by leaving us a line with your thoughts in our comments section below. General Hospital airs weekdays on the ABC network. Check your local listings for times.
Be sure to catch up with everything on GH right now. Come back here often for General Hospital spoilers, news and updates.