The Young and the Restless Spoilers: Chance's Clashes With Devon – Abby and Amanda Intervene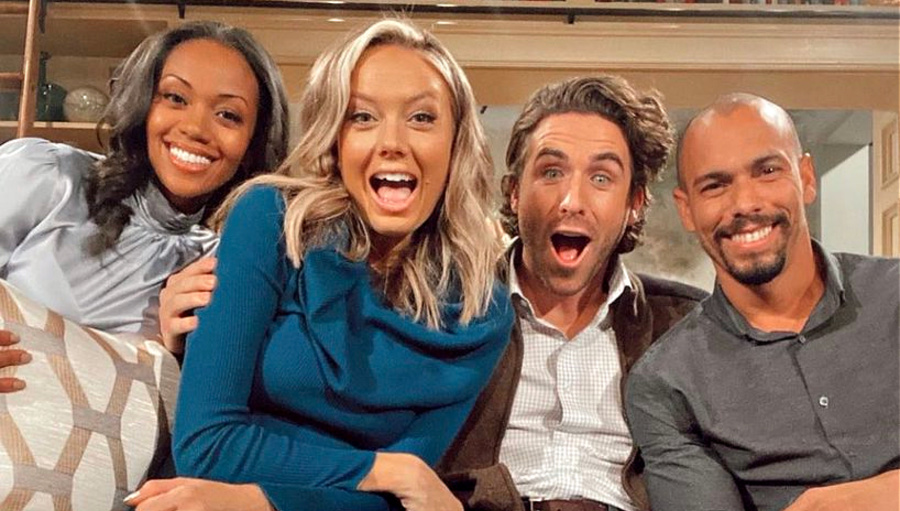 The Young and the Restless spoilers document that Chance Chancellor (Conner Floyd) is not in a good mental space right now. No one blames him for being out of sorts following the dreadful mission in Spain.
Chance was relieved to learn that the replacement team used provided intel, arrested the criminals, and seemingly ended the threat, both abroad and to the Chancellor family in Genoa City, Wisconsin.
Conflict drives daytime. So, while Chance is attempting to center his mind, he is also being written into needless trouble with Devon Hamilton (Bryton James).
Young And The Restless Spoilers – Chance Chancellor Is Reeling
Neglecting Chance's need for mental health feels like a plot hole. If he is receiving treatment, then it should be in the dialogue.
Chance should be shown meeting with a therapist, with Sharon Rosales (Sharon Case) being an option. If not her, then a specialist should become a recurring, temporary character.
Anyone who endured what Chance did clearly deserves to receive treatment that goes beyond what his friends in Spain offered him. It seems off that he was not immediately paired with a local professional.
Abby Newman Abbott Chancellor (Melissa Ordway) has handled a lot. So, viewers are right to question why someone who remarkably found her husband in Spain and brought him back to the States would not make sure he receives mental health treatment? It does not add up.
Young And The Restless Spoilers – Creating Conflict Rather Than Offering Thanks
Every fan who patiently waited for Chance's fate to be determined since last February was rewarded with the recast. Yes, bringing Donny Boaz (Chance) back would have been great. But Floyd is a good actor who is demonstrating promise. He deserves an extended opportunity to fit into the flow of the show.
A Christmas gift to the audience would allow Chabs to enjoy a peaceful holiday season. Why not let Abby and Chance ring in the new year as well?
Instead, Chance is struggling to stay afloat and has begun sneering at Devon.
That sets up what could be an ugly, jealously battle between Chance and Dominic Newman Abbott Chancellor's (no baby actor's name known for this role) selfless surrogate. Is that the best creative choice for both characters?
Young And The Restless Spoilers – Ladies Need To Step In
Abby feels Chance's tension. Amanda Sinclair (Mishael Morgan) senses Devon's feelings of loss, with Dom being taken back to the mansion.
It seems likely that both ladies will need to step in to help their men deal with this sticky situation.
Devon knows that his donation was intended to allow Chance to raise a child. Chance should recognize that Devon has naturally formed a bond with his biological son.
It would be nice if TPTB firmly resolve this pending conflict before it becomes a storyline of its own. Do viewers want to see that after the tumult Abby and all who were connected to her endured in 2021? No.
This site is a leading source for everything linked to The Young and the Restless. Check back regularly on Soap Spoiler for the best for Y&R spoilers and news!