General Hospital Spoilers: Lexi Ainsworth Opens Up About Her Port Charles Comeback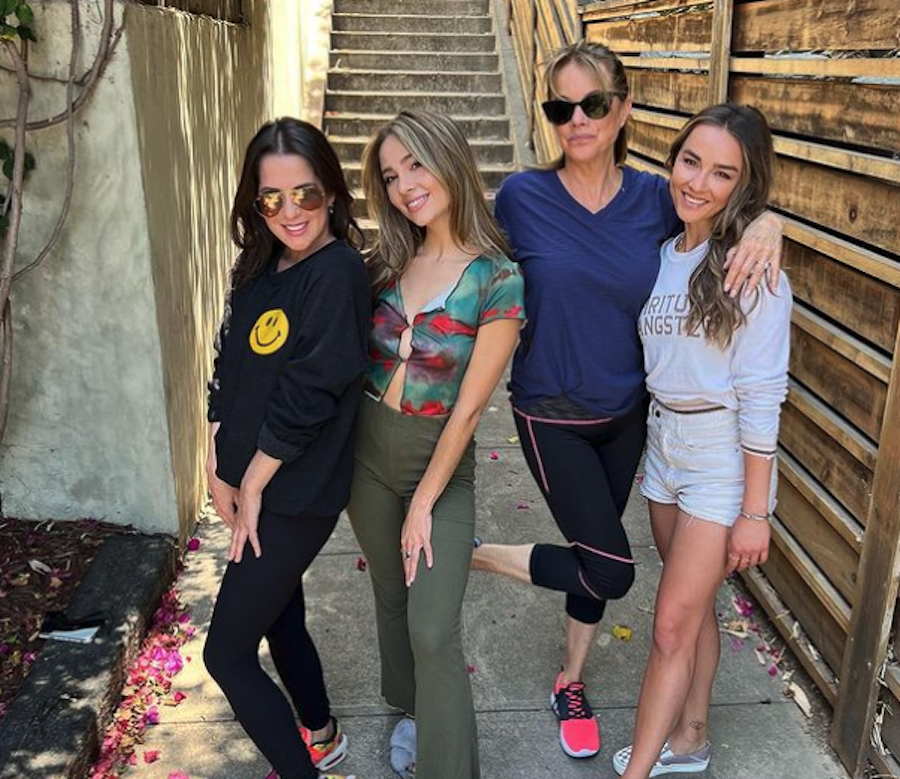 General Hospital spoilers say that you can take the girl out of Port Charles, but you certainly can't take Port Charles out of the girl. Lexi Ainsworth, who fans know best as her character Kristina, says that she's happy to be back where she belongs and that's on the set of the hit ABC soap. Here's what she has to say.
General Hospital Spoilers: Lexi Ainsworth Opens Up About Her Port Charles Comeback
Speaking to Soap Opera Digest in a new interview, Lexi makes it no secret that she's excited to be back with the cast and crew of General Hospital. She said, "I'm really happy about it and I'm very excited that it seems like I'm sticking around for awhile. I feel like I'm such a tease; I come on for a few days, a few episodes and then I disappear for a few months! But I never know when they are going to call me."
Even though Kristina has been keeping a low profile on the show, Lexi has been quite busy off screen. She says, "I've been traveling all over. I booked a one way ticket to Rome and just didn't know how long I'd be gone. I went from Rome to Milan to Paris and took the train to London and then I went to Turkey and France. I went to the Cannes Film Festival. I had gone through a breakup back in March and I was like, 'I just need to get out of the country!' I needed to have like an Eat, Pray, Love moment, which is exactly what I did."
General Hospital Spoilers: What's Next For Kristina?
Lexi also says that coming back to the set of General Hospital made her feel like she never left in the first place. She said, "Everytime I come back, it's like no time has passed. We always kind of just pick up where we left off. It was great to catch up with Nancy and Kelly and Haley. I always love having scenes with them, especially because the scenes with the Davis girls tend to be pretty light and have humor involved, which is refreshing. And, of course, I love working with Maurice Benard. We just have this real life connection with each other and I think people see that on screen. It's just heartfelt and real."
Of course, General Hospital fans will have to tune in each and every day to find out what will happen next. Until then, let us know what you think by leaving us a line with your thoughts in our comments section below. General Hospital airs weekdays on the ABC network. Check your local listings for times.
Be sure to catch up with everything on GH right now. Come back here often for General Hospital spoilers, news and updates.