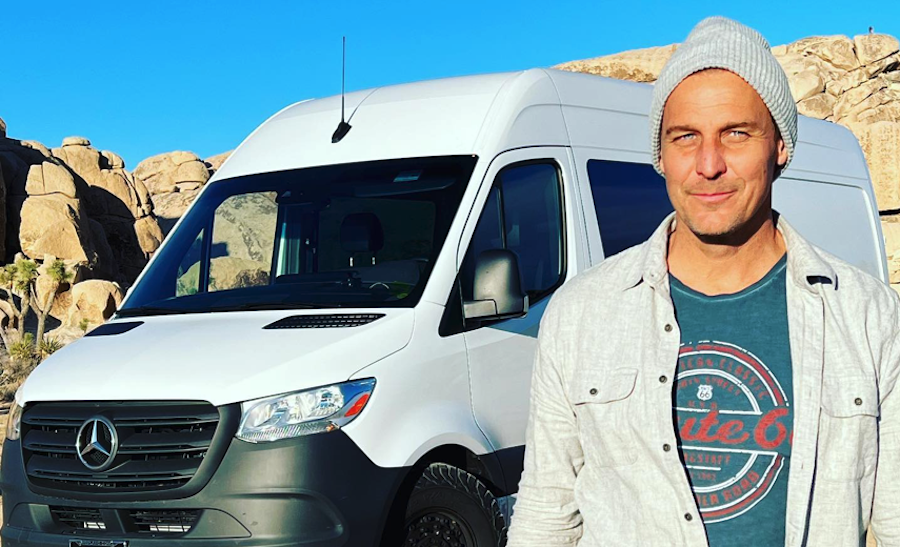 General Hospital news says that while it doesn't look like he'll be back on the small screen anytime soon, the good news is that Ingo Rademacher is working on a new project! The actor, who is best known for his role as Jasper Jacks on the hit ABC soap, is hitting the road with his family but before they go on their cross-country trip, he's customizing his sweet van! Here's what you need to know.
General Hospital News: Ingo Rademacher Has A New Project!
Ingo started a new Instagram account called "Ingo's Van." In one of his posts, he captioned it with, "Once you go sprinter it's hard to drive anything else. Most people thinks it's weird, but I've always like weird vehicles. Parking is a little harder but it's never been a problem for me. My average mpg to date is 22pmg which is pretty insane for such a huge van and better than most SUV's. On our drive back from Joshua Tree to Los Angeles I got close to 27mpg traveling at 70 mph average."
In another post he said, "So far she's a stock 2021 sprinter with custom @blackrhinowheels wheels. Would love to get the @catunedoffroad Front bumper and winch next. Since she's only a 2 Wheel Drive it would be smart to have a winch if we venture off-road."
General Hospital News: Ingo Hits The Road With His Family
As many fans know by now, Ingo filed a lawsuit against Disney-owned ABC for the network's vaccine mandate. Both Ingo and his former co-star Steve Burton (ex-Jason Morgan) were let go from the hit daytime television show for refusing to comply with the vaccine mandate. It's been since reported that Ingo filed documents alleging he had requested a religious exemption, which he was denied. The actor also pointed out that the lockdowns and regulations set forth to help curb the spread of COVID-19 are the "most draconian restrictions in modern history."
And while Ingo is sticking to his guns when it comes to his anti-vaccine stance, his former co-star Steve Burton has made it pretty clear that he would love to one day go back to work on the set of General Hospital. Now, whether or not that happens remains to be seen!
Let us know in your comments section below. Also, don't forget that General Hospital airs weekdays on the ABC network. Check your local listings for times.
Be sure to catch up with everything on GH right now. Come back here often for General Hospital spoilers, news and updates.