The Young and the Restless Spoilers: Chance's Breakdown Crushes Abby – Will Couple Survive?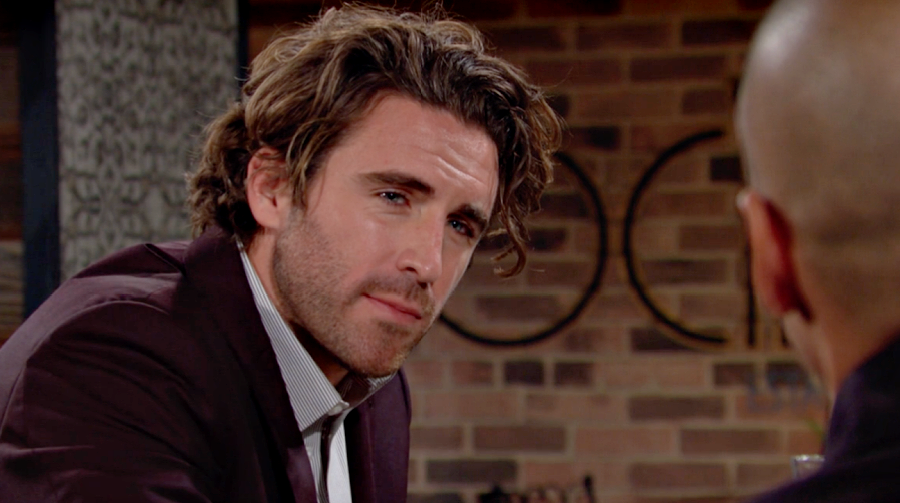 The Young and the Restless spoilers document that Chance Chancellor's (Connor Floyd) immediate adjustment process has been challenging. While there is no way to suddenly shift back into everyday life in Genoa City, Wisconsin, Abby Newman Chancellor Abbott (Melissa Ordway) remains hopeful that her husband needs time to settle back into his routine.
However, Chabbys' fans are rightfully concerned that Chance is not meeting with a professional. Chance needs the type of structured response plan that a mental health specialist could provide.
So, why is Chance not receiving that care?
Young And The Restless Spoilers – Chance's Debriefing, Then What In GC?
Chance being allowed to leave his mission and return home was digestible. It made sense because he suffered the loss of his colleagues, with that team of Agency workers being replaced by another.
But Chance's release back into the world has not been accompanied by any organized plan. That does not feel right, with any explanations about bureaucracy excusing the lack of response.
Floyd's character has endured trauma. He is experiencing the harsh aftereffects of an enduring, tense-full situation. So, to think that security is assigned to him and his family, but that psychiatrist would not be a bit of a plot hole.
Young And The Restless Spoilers – Facing An Understandable Dilemma
Abby headed the developing Chabby family while Chance was chasing criminals overseas. The strength she exhibited was laudable.
Dominic Newman Abbott Chancellor (no baby actor's name known for this role) was born. It seemed like TPTB created the surrogate and donor storyline as a time-filler while the Chance character was being re-imagined.
If the above was not the case, and all that happened was part of a plan, then at least the endgame is intriguing.
A realistic conflict is developing, as Chance is struggling, which makes sense, and is in the process of finding his way back to himself or whoever he has become through what he went through.
Young And The Restless Spoilers – Abby Newman Abbott Chancellor Can Not Think Of Everything
Abby recognizes that her husband is off-center. She was overjoyed to find him alive and then convince him to leave his post and come home.
Now, Abby needs to be patient. But she also needs to be forceful regarding her husband's health.
Chance may resist what is required. However, he will thank his devoted wife and mother of their son if she forces him to accept that professional help is needed. Conversations about his dilemma and possibly medication are alternatives, compared to trying to heal himself.
This site is a leading source for everything linked to The Young and the Restless. Check Soap Spoiler regularly for the best Y&R spoilers and news!