The Bold and the Beautiful Spoilers: Brooke Faces Two Challenges – Taylor Greater Threat Than Sheila?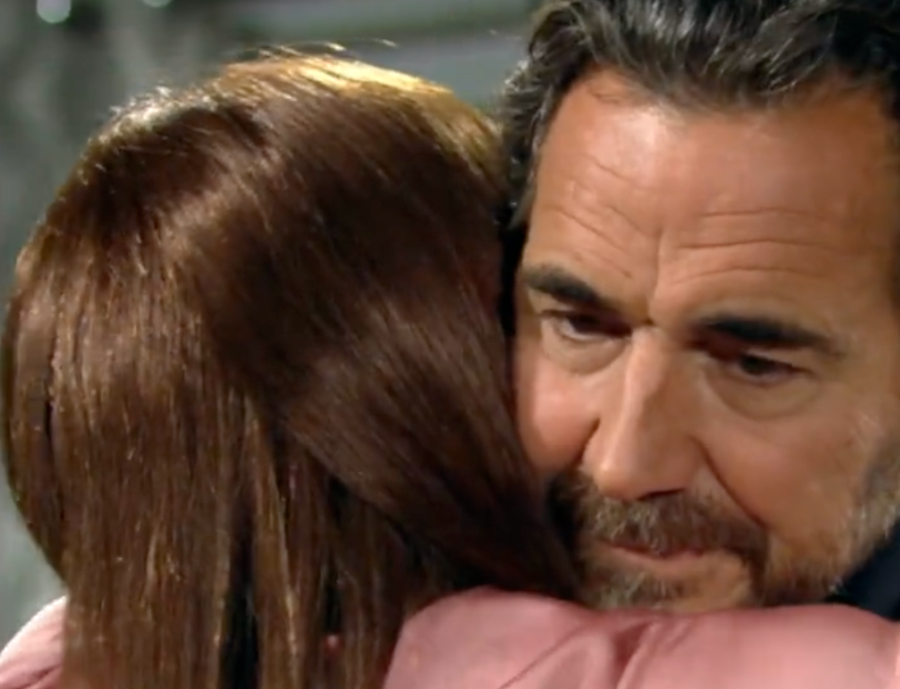 The Bold and the Beautiful spoilers document that Brooke Logan Forrester (Katherine Kelly Lang) built quite the family in Los Angeles, California. She fiercely protects it, which makes Taylor Hayes (Krista Allen) and Sheila Carter (Kimberlin Brown)
A two-fronted battle has emerged. Taylor's interest in Ridge Forrester (Thorsten Kaye) is the second, with the first being Sheila's targeting of Steffy Forrester Finnegan (Jacqueline MacInnes Wood).
Sheila is B&B's GOAT (greatest of all time) villain. So, facing that threat alone would be enough.
Taylor is Brooke's all-time nemesis. Her grudge is righteous, as Brooke stole her family.
Bold And The Beautiful Spoilers – Much Of Life Is Subjective
Ridge is intrigued by Taylor's return. It happens at a fortuitous time, with Bridge tension heightening.
The way Ridge sees it, Brooke is knowingly allowing her worst mistake, Deacon Sharpe (Sean Kanan), to have free reign. He will not be surprised when Brooke makes pronouncements about Taylor representing a threat.
The similarity between Brooke's former flame, Deacon, the father of Hope Spencer (Annika Noelle), and Taylor, Ridge's second-greatest love and the mother of three of his children, is evident. Brooke will not see it that way.
Bold And The Beautiful Spoilers – Committing Crimes And Seeking Redemption
If Brooke accepts Deacon's claim that he has seen the daytime light and is reformed, then why would Taylor's reappearance be different?
Deacon was just released from jail for attempting to shoot Quinn Fuller (Rena Sofer) on several occasions. Taylor was performing missionary work during the bulk of the time Deacon was imprisoned. Of course, Taylor (as then played by Hunter Tylo) did shoot Bill Spencer (Don Diamont) in the back. But that issue is not widely known.
If Brooke is going to be okay with Deacon, then Ridge will see the value of flaunting Taylor's comeback and inclusion as part of his other family.
Bold And The Beautiful Spoilers – Ridge Flaunts Parallel Comeback
Brooke is not romantically interested in Deacon. Ridge recognizes the potential for that to happen.
Taylor was married to Ridge twice. Brooke has married Ridge eight times.
Deacon is now allowed to see Hope on Brooke's property whenever he wants to. Ridge can counter by participating in various Tridge events as often as possible and suggesting one-on-one get-togethers, so Brooke gets the message.
Yes, Sheila's presence is destabilizing. But the recast character Allen is playing appears to represent the greater current threat.
If Brooke will not block Deacon, then a Shecon revival is possible. But so too is another Tridge romantic re-connection.
Your move, Brooke.
This site is a leading source for everything linked to The Bold and the Beautiful. Check back at Soap Spoiler regularly for B&B spoilers and news!