The Young and the Restless Spoilers: Lily's Risky Bet on Billy Pays Off – Victor & Adam Lose High Stakes Ashland Game?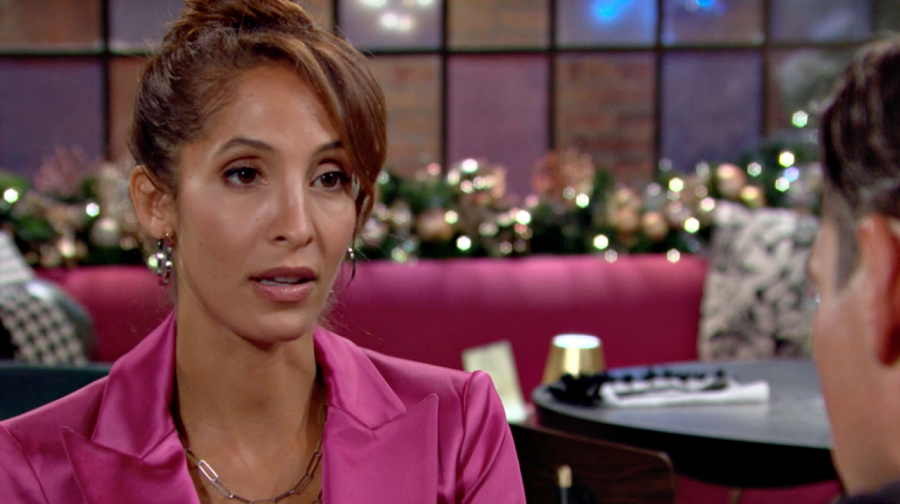 The Young and the Restless spoilers document that Lily Winters (Christel Khalil) is all-in. Her personal feelings caused her to do something that Billy Abbott (Jason Thompson) is famous for doing. She lied.
Lily went to Victoria Newman Locke (Amelia Heinle) and played a role. Khalil's character pretended to be concerned about Billy losing control and sought the one-time other half of Villy's counsel.
Victoria did not consider that Lily was playing her, later telling Ashland Locke (Richard Burgi) about the unexpected conversation without any analysis. So, Billy has the full backing of his current soul mate as he attempts to retaliate against Adam Newman (Mark Grossman), Victor Newman (Eric Braeden), and Ashland.
Young And The Restless Spoilers – Lily Winters Questioned The Gambler
Lily went directly back to Chance Comm and told Billy the reveal. Doing so allowed the audience in on the compelling storyline that is quickly unfolding.
Billy picked up on Lily's lesser percentage gamble. She is betting that Billy is not veering toward another crash. But Lilly remains unsure.
Lily heard Billy tell her that he is putting on an act to play possum. He heard her say that she believed him, while knowing that doubts were persist until this game ends in whatever fashion.
Young And The Restless Spoilers – Newman's and Locke's Are Not Stupid
Billy is assuming that the combined shrewdness of Victoria, Ashland, Adam, and Victor will not lead to exposure. It is logical to believe that one or more of Billy's enemies would at least choose to disbelieve his apparent fall off the emotional wagon. A solid story will have one of those people casting doubts.
Adam did ask Sally Spectra (Courtney Hope) why Billy would share personal information with her. She brushed that assertion off. Sally does not share the history that Adam does with Billy.
However, Adam later appeared to express genuine concern for Billy's welfare. Ashland also seems to feel sorry for Thompson's character as well. But Victor will not be fooled. Right?
Young And The Restless Spoilers – Billy Abbott Is Obsessing
Lily should not be encouraging Billy to be obsessive because that is what is happening. Billy's addictive personality is being channeled to a dark goal.
Jill Abbott Atkinson's (Jess Walton) return was intended to resolve the Chance Comm crisis. It may do that as she sells to a high bidder. But what about her youngest son?
Billy is one of the fated characters on this soap. He does experience periods of success but then sabotages himself. That is what he is doing now, and Lily is his enabler, which is a role that Victoria stopped playing in the recent past.
This site is a leading source for everything linked to The Young and the Restless. Check Soap Spoiler regularly for Y&R spoilers and news!