General Hospital Spoilers UPDATE Wednesday, April 5: Pesky Predators, Changed Minds, Strong Suggestions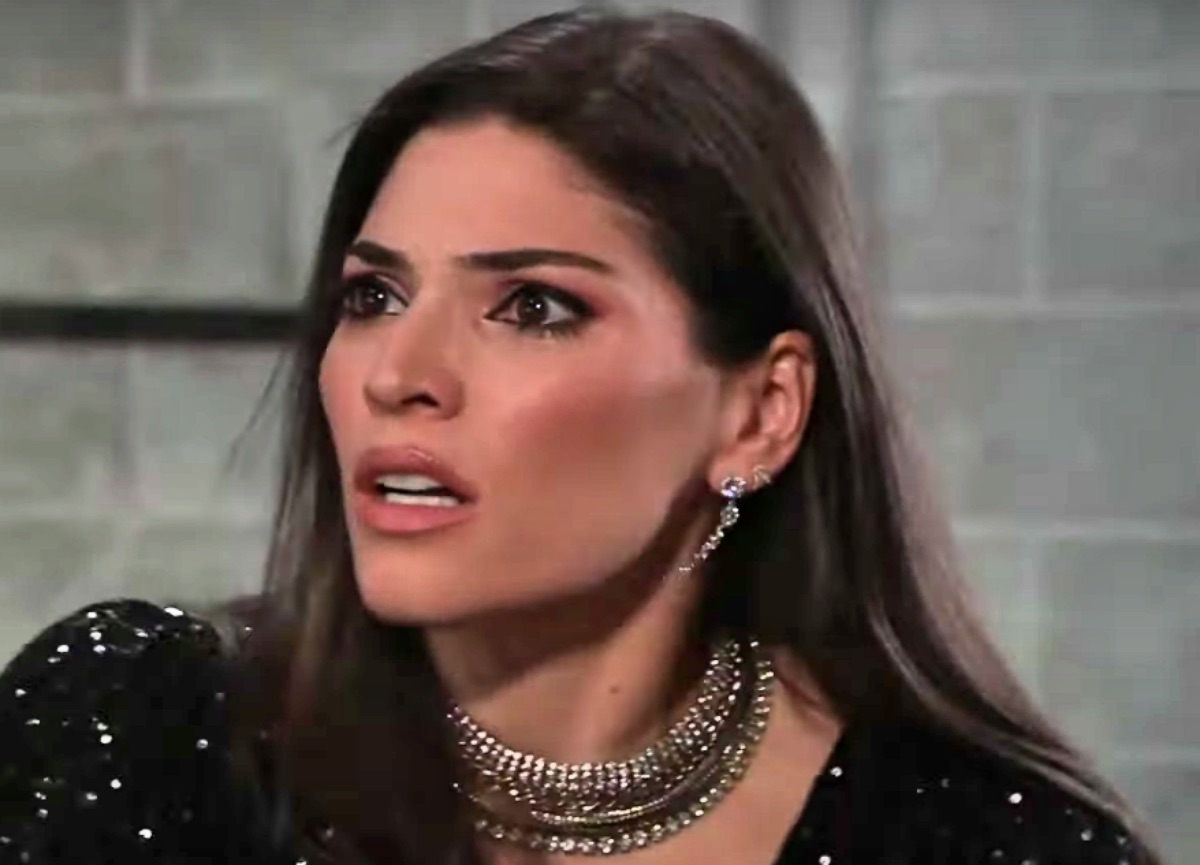 General Hospital spoilers and updates for Wednesday, April 5 tease pesky predators, changed minds and strong suggestions. Brook Lynn Quartermaine (Amanda Setton) discovers a pesky predator, Spencer Cassadine (Nicholas Alexander Chavez) changes his mind, and Cody Bell (Josh Kelly) makes a strong suggestion.
General Hospital Spoilers: Sparkles And Excitement
Maxie Jones (Kirsten Storms) and Bobbie Spencer (Jacklyn Zeman) are full of sparkles and excitement hosting the 60th Anniversary Nurses' Ball. Maxie is bubbly as she announces that this year, they're taking it up a notch. There'll be llamas and acrobats and dancers, oh my, and a special dedication to a much missed head nurse.
As the performances get ready to start, the acts are getting ready and everyone's excited. Soon the show will start and the attendees are ready!
GH Spoilers: Pesky Predators
Meanwhile, backstage, Brook Lynn wanders into Blaze's (Jacqueline Grace Lopez) dressing room and spots a pesky predator! Brook Lynn is irate and shouts, "What the hell is HE doing in here?" and she can only be talking about Linc Brown (Dan Buran). Apparently he's doing there what he always does, catching free peeks and copping free feels and acting the part of the peeping tom predator he really is. Right about now, she's regretting that non-disclosure agreement she signed to get her songs back, likely realizing she's not only lost Harrison Chase (Josh Swickard) but also her dignity. Chase told her how Blaze wouldn't testify against Linc because she was afraid she'd lose her career, and women need someone to take up for them in such cases.
General Hospital Spoilers: Buddy Time
Meanwhile, back in the ballroom, buddies Curtis Ashford (Donnell Turner) and Nina Reeves (Cynthia Watros) are sitting at a table. Curtis asks Nina why don't they make a deal, as she turns and smiles. It's uncomfortable for both as he encountered both Portia Robinson (Brook Kerr) and Jordan Ashford (Tanisha Harper) and Nina was questioned why she wasn't with Sonny Corinthos (Maurice Benard). Maybe Curtis will suggest they go somewhere where they can watch the ball on TV and avoid all these awkward situations.
If they do, they won't be the only ones watching remotely; so are Michael Corinthos (Chad Duell) and Willow Tait (Katelyn MacMullen). Even people playing dead are watching on TV at a safe house!
GH Spoilers: Changed Minds
Elsewhere, Spencer has an admission for Trina Robinson (Tabyana Ali) and it would seem he's changed his mind about something. He says he should have passed, and she asks him why he didn't. He's got a few things that he should have passed on, and perhaps one of them is going to the Nurses' Ball, although there are certainly others. He's regretting asking Victor Cassadine (Charles Shaughnessy) to get involved "taking care of Esmé Prince (Avery Kristen Pohl) so he could get his baby brother. Spencer could be in over his head since Victor wants to raise Ace Prince-Cassadine (Joey and Jay Clay) as a Cassadine, minus Laura Collins (Genie Francis)!
General Hospital Spoilers: Strong Suggestions
Elsewhere, Cody strongly suggests to Gladys Corbin (Bonnie Burroughs) that she tell Sasha Corbin (Sofia Mattsson) the truth. He knows Gladys has a serious gambling problem and used Sasha's money and deeded Brando Corbin's (Johnny Wactor) garage over to Selina Wu (Lydia Look) to cover her gambling debt. Cody threatens to tell Sasha the truth if she doesn't, and if she does, he'll stay out of it.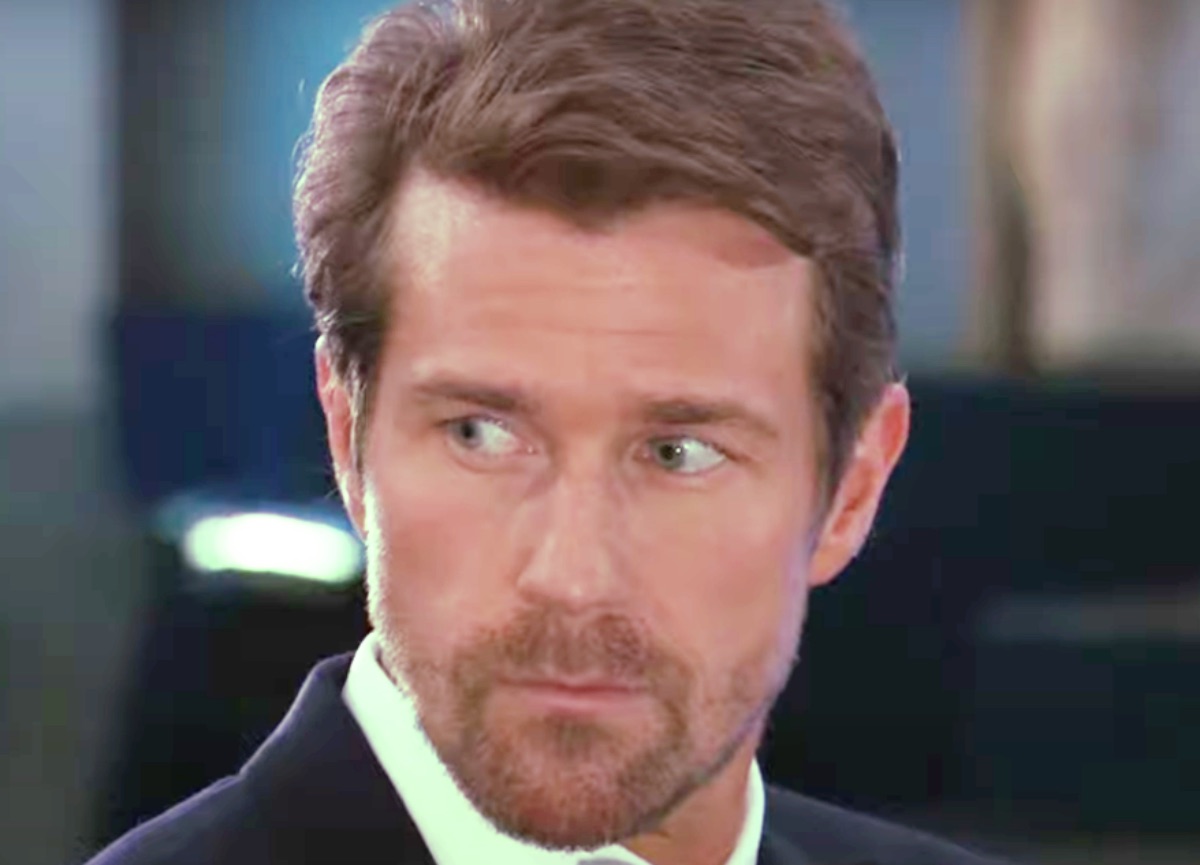 There'll be big trouble in the Corbin household if Gladys continues on her path of deception. She may have even gambled away some of Deception's money!
GH Spoilers: Romantic Gestures, Alarms Go Off, And So Does Lucy Coe
Meanwhile at the safe house, as Valentin Cassadine (James Patrick Stuart) wants to make romantic gestures to Anna Devane (Finola Hughes), Anna's alarm goes off as does Lucy Coe (Lynn Herring)! Anna and Valentin are worried as they enter Lucy's room to find her fully dressed for the Nurses' Ball and ranting at the TV.  She has a flute of champagne and looks like she's ready to split once again as she cries out the ball is about to start. Anna looks like she's ready to lunge with a rope and a chair to keep her from breaking out and going to the ball.
General Hospital Spoilers: A Sweet Dedication
Meanwhile, back at the ball, Elizabeth Baldwin (Rebecca Herbst) makes a sweet dedication as she stands in front of a full screen with a photo of Epiphany Johnson (Sonya Eddy). She formally dedicates the Nurses' Ball to her late friend, and if she had survived, she'd certainly be a major part of it. This is the first Nurses' Ball in several years, and the first one without her.
Epiphany always sang, took part in the nurses' dances, and she will always be remembered with fondness. Elizabeth is grateful as is all of General Hospital to have had Epiphany as long as they did.
Be sure to catch up on everything happening with GH right now. Come back here often for General Hospital spoilers, news, and updates.