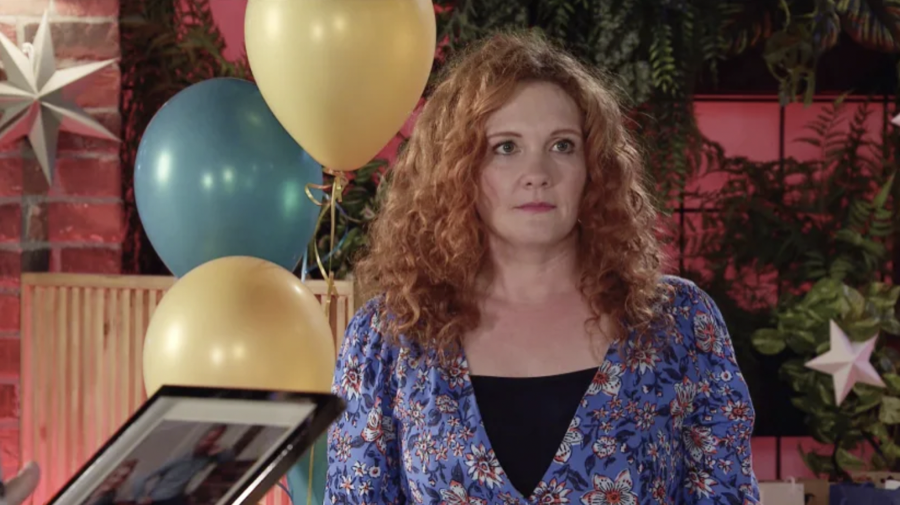 Coronation Street spoilers have revealed the estranged couple, Tyrone Dobbs and Fiz Stapes are butting heads over the festive season as Fiz makes a decision to fully move on from her ex.
It must be a lonely Christmas day for Tyrone (Alan Hallsal) if Fiz's (Jennie McAlpine) and the girls go on a holiday with her new boyfriend, Phill Whittaker (Jamie Kenna). Fortunately for Tyrone, Phill's plans have change and they are going to spend the holiday in Weatherfield.
But Tyrone's imagination causes him trouble as he assumes Fiz's actions are for her to spend the time with him, which leads him to lean in for a kiss.
Little did Tyrone know, Fiz is no longer interested in him and is more than willing to let go of all the things connected to him to fully move on from her painful past.
'Coronation Street' Spoilers: Fiz Wants To Sell No.9
On Monday, December 27's episode, Fiz will inform Tyrone about her plans to sell No.9, and Ty as the real owner is disappointed.
Fiz tells her about Phil's decision to buy a "super family house" and they'll be taking Hope (Isabella Flanagan) and Ruby (Macy Alabi) into it. Phil also desires the girls will call him "stepdad".
Tyrone insists he's the real owner and is not interested in selling the house, but Tyrone's grandmother Evelyn Plummer (Dame Maureen Lipman) intervenes after Fiz explains her side of wanting to fully move forward after Tyrone broke their happy family.
Will Tyrone listen to his grandma? Will he sell No.9 and move forward leaving Fiz and Phill alone?
'Coronation Street' Star Jennie McAlpine Admits Fiz Doesn't Want To Rekindle Relationship With Ex
Coronation Street star Jennie McAlpine has admitted that her long term character, Fiz Stapes, is no longer interested in rekindling relationship with her ex Tyrone.
Corrie boss has confirmed, Tyrone will make moves this Christmas day by trying to kiss Fiz but the latter makes it clear he doesn't stand any chance.
"Tyrone is quite drunk and maybe thinks Fiz wants to rekindle things with him. That's a mistake, as she doesn't want to rekindle. When Phill leaves for his mother's, that's when Tyrone tries it on," Jennie told Digital Spy.
Although their Christmas starts with a drama, Jennie teased the ending is something the viewers should not missed.
"But the ending of the episode is pretty gorgeous. I don't know how we filmed it in a two-metre distance kind of time, but there's a gorgeous ending, not just for us but for everyone. There's a gorgeous, all-together moment where the boys are being very silly on the street," she added.
Be sure to catch up on everything happening with Corrie right now. Come back here often for Coronation Street spoilers, news, and updates.