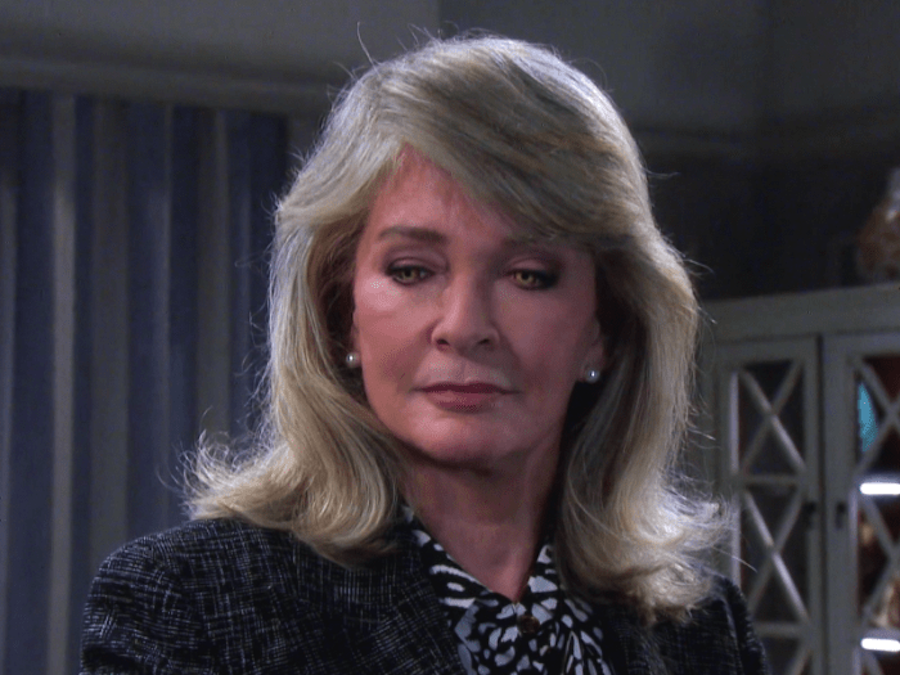 Days of Our Lives spoilers say that what the devil wants, the devil certainly gets. It appears as though Marlena Evans' (Deidre Hall) plan is working, as both Ben Weston (Robert Scott Wilson) and Ciara Brady (Victoria Konefal) were duped into thinking that she needed their help after Marlena made up a story suggesting that John Black (Drake Hogestyn) was abusing her. Needless to say, Ben and Ciara fell for it and now a lot of fans can't help but wonder if Ben might be putting too much of his trust into Marlena. Here's what you need to know.
Days of Our Lives Spoilers: Is Ben Putting Too Much Trust Into Marlena?
Ben Weston doesn't have a lot of people that he can count on for support in this fictional town of Salem. But if there is one person who has always been there for him, it has been Marlena. She's helped him through the good times and the bad and was the only person willing to listen when he needed someone to talk to. But little does he know that Marlena is possessed by the devil and the only thing she wants right now is the baby that is growing inside of Ciara's womb.
Of course, it didn't take long at all for DOOL fans to weigh in on the matter. Many of them have taken to social media to comment on the story line with, "While it is lovely that Ben wants to help Marlena since she has helped and supported him, why doesn't he listen to Ciara and think about the incongruity of Marlena asking for his and Ciara's help if John were indeed abusing her? As a psychiatrist she would know all of the appropriate places where she could get help," along with, "Ben is proving not to be sharpest knife in the drawer — I am not sure if that is in character for him or just plot driven, although he did listen to her re having a baby, so maybe he is just easily influenced by her. I guess it is a way for them to draw Ben and Ciara more into the possession story so we don't have to hear their same conversation over and over again."
Days of Our Lives Spoilers: What's Next For Ben And Ciara?
Another viewer wrote, "Ben and Ciara had me shaking my head at how gullible they are. Father Eric, please come back soon and release your mother's soul from the snarkiness of her. The repossession story needs to be wrapped up."
Tell us, how do you feel about this storyline? Let us know in our comments section below. Also, don't forget that Days of Our Lives airs weekdays on the NBC network. Check your local listings for times.
Be sure to catch up with everything on DOOL right now. Come back here often for Days of Our Lives spoilers, news and updates.