General Hospital Spoilers UPDATE Friday, February 3: Tearful Regrets, Angry Outbursts, Sudden Trips?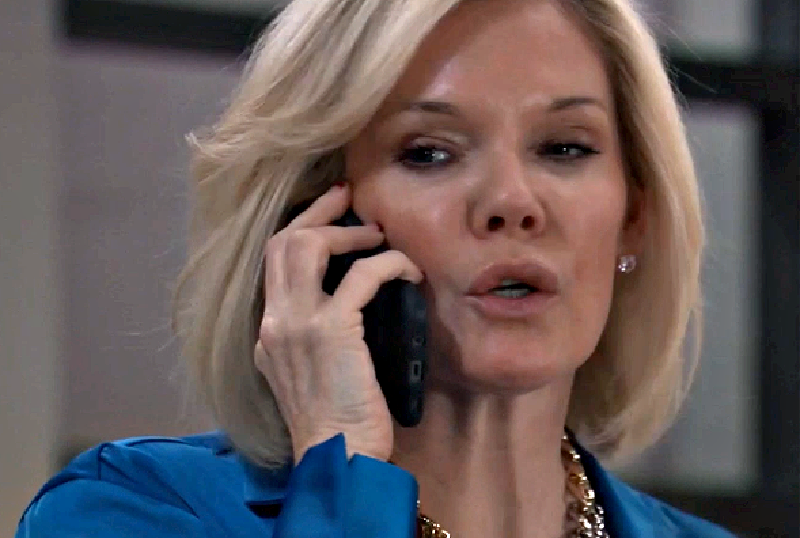 General Hospital spoilers and updates for Friday, February 3 tease tearful regrets, angry outbursts, and maybe a sudden trip? Elizabeth Baldwin (Rebecca Herbst) expresses tearful regrets, Spencer Cassadine (Nicholas Alexander Chavez) has an angry outburst, and Ava Jerome (Maura West) might be taking a sudden trip.
General Hospital Spoilers: Confession Time
It's confession time for Dex Heller (Evan Hofer) as he guiltily tells Josslyn Jacks (Eden McCoy) he really messed up her life. Now that they've crossed the line into becoming physically involved, maybe he's thinking it best to take a step back. She doesn't like him working for Sonny Corinthos (Maurice Benard) but has no idea he's really working for Michael Corinthos (Chad Duell) to take Sonny down.
Dex knows that Cameron Webber (William Lipton) was Josslyn's childhood friend and they broke up over him, when it comes right down to it. Cameron knows it too and even though Josslyn says it's on her, Dex knows that their relationship is messing up other relationships in her life.
GH Spoilers: Tearful Regrets
At the hospital, Elizabeth is talking to Dr. Hamilton Finn (Michael Easton) in his office and expressing some tearful regrets. She already came clean to him about not having been pregnant with Nikolas Cassadine's (Adam Huss) baby. Now she's saying everything she did, presumably to help Nikolas, was for nothing.
Finn will reel when she tells him everything, and that could include that she was providing prenatal care to Esmé Prince (Avery Kristen Pohl) while Nikolas held her captive. It won't be Elizabeth providing the prenatal care that will stun him, it'll be that Nikolas held a pregnant woman captive for months!
General Hospital Spoilers: Angry Outbursts
Meanwhile, in the hospital chapel, Spencer makes an angry outburst to his father, wanting to know why he always comes in second in his life. His grandmother, Laura Collins (Genie Francis) and Nikolas and he are all in the chapel following the conclusion of Britt Westbourne's (Kelly Thiebaud) memorial service. Both Nikolas and Laura missed it because of her chastising Nikolas out in a hallway of GH, telling him she didn't know who he was anymore.
Something went very wrong between father and son after Nikolas went missing and was presumed dead for over five years, working for Victor Cassadine (Charles Shaughnessy). Nikolas never reached out to anyone to let them know he survived, albeit that could have been because of Victor, who had been presumed dead as well.
GH Spoilers: A Mother's Warning
Following the family feud between father and son in the chapel, Laura chases Nikolas down the hallway at General Hospital. She warns him that he's making a big mistake – it's sounding like she was unsuccessful at talking some sense into him.
Nikolas is obviously making his mother think of his birth father, Stavros Cassadine (Robert Kelker-Kelly) more than the man she knows he can be. He's got to be in there somewhere, repressed, as she was reasoning with him earlier. She'll continue to play peacemaker between him and Spencer.
General Hospital Spoilers: A Sudden Trip?
At Kelly's, Austin Gatlin-Holt (Roger Howarth) runs into his new friend Ava Jerome (Maura West) who sounds like she might be taking a sudden trip. She tells him that now she's leaving to protect herself, and maybe she's talking about her attacker still being out there. Austin had recently gotten her a referral to a plastic surgeon to work on the wound from being attacked by The Hook.
That wound has got to be a large and ugly one on her stomach, probably worse than the burn scars on her face several years ago. Perhaps she won't have to travel as far for this plastic surgery.
GH Spoilers: He's Done
At the Savoy, Harrison Chase (Josh Swickard) argues with Brook Lynn Quartermaine, (Amanda Setton) and he's livid as he shouts he has to be done with this! Brook Lynn asks him if he really means being done with her, and he just might. Several weeks ago he found out from Dante Falconeri (Dominic Zamprogna) that she interfered with his being considered for rehire at the PCPD. She ignored requests for a letter from the Civilian Review Board, and even though she finally wrote one and they considered it, she'd still proved to him her selfishness. He agreed to still let her manage his rock star career but he might be done with even that.
Be sure to catch up on everything happening with GH right now. Come back here often for General Hospital spoilers, news, and updates.