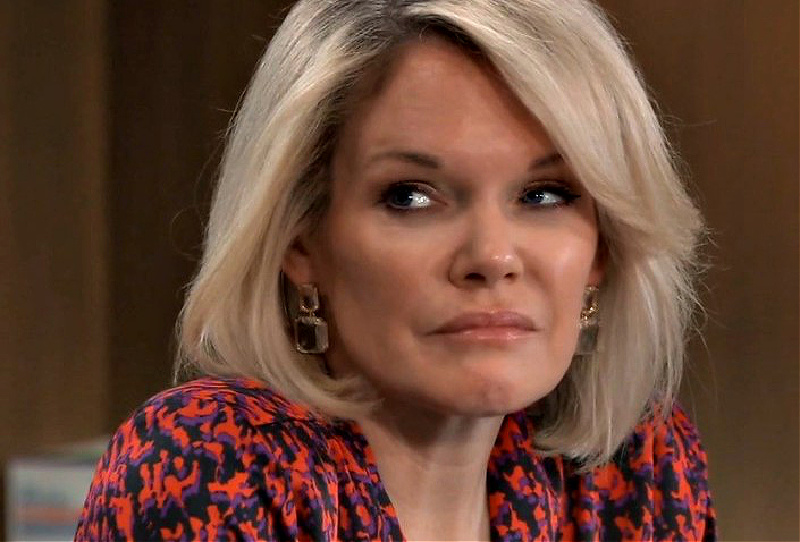 General Hospital spoilers and updates tease in this week's Sneak Peek that Ava Jerome (Maura West) walks in on a confrontation between Austin Gatlin-Holt (Roger Howarth) and Mason Gatlin (Nathanyael Grey). Tension erupts in Ava as Austin looks on and Ava remembers Mason from when she was attacked by the Hook!
General Hospital Spoilers: Austin Gatlin-Holt Gets Pushy
Austin gets pushy in his office at GH when he finds his no good cousin Mason there, complaining he didn't do a family-ordered operation on a patient. Austin's not operating on their drug mules anymore and he's told him he's no longer taking orders, when Mason enrages him even more. Austin asks him what he's done and Mason tells him to take it easy, he just offered Georgie Spinelli (Lily Fisher) a treat.
Austin had told Mason to stay away from Maxie Jones' (Kirsten Storms) family numerous times, and Mason says she didn't take the lollypop, she must not like them. Or else she's been warned against strangers but he won't be a stranger the next time, and Austin grabs him, getting ready to push him to the wall!
GH Spoilers: Ava Jerome Interrupts
Austin continues his confrontation of Mason, telling him he wouldn't dare-Mason snarks back so make him, as Ava appears at the door, greeting them with "knock knock". Ava asks if she's interrupting something as Mason assures her she's not, and Austin asks what he can do for her. Austin had promised her a referral to a plastic surgeon earlier for her hook wound scars, and she reminds him he told her to come by. Austin then remembers the referral, and tells her he's sorry and to give him a second, walking into a side room, leaving her to chat with Mason, who's still there. Ava looks at Mason and begins to make conversation, Austin soon returning to his desk, as Ava says hi to Mason, and he says hi, how ya doin', but turns away.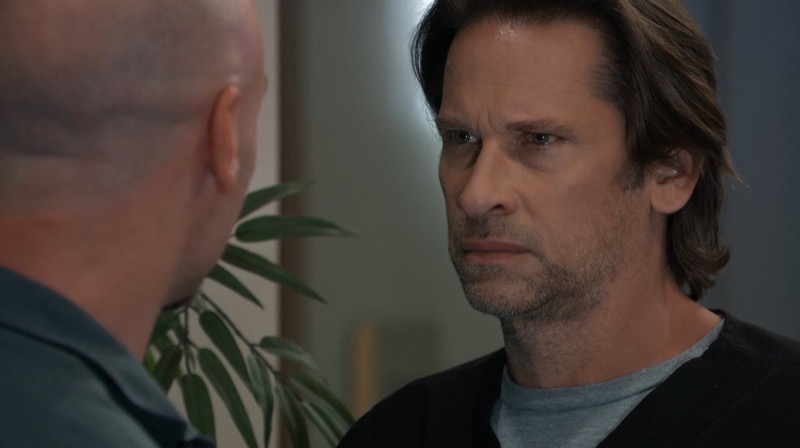 General Hospital Spoilers – She Recognizes Mason Gatlin
Ava continues, asking Mason if they know each other because he seems so familiar, Mason telling her he's Austin's cousin and comes by to visit every now and then. Austin focuses in on Ava with obvious concern as Ava says it's odd, she has the strongest sense of déjà vu right now-and recognizes Mason! Ava remembers – and tells Mason he was there when she was attacked by the Hook, and he was.
The night of the Quartermaine picnic, Ava had passed by Mason and Austin arguing about the "family" and their "business" and Mason thought she heard too much. He followed her through the woods, and she was hooked from behind by someone who grabbed a gaffing hook off the wall in the boathouse.              
Be sure to catch up on everything happening with GH right now. Come back here often for General Hospital spoilers, news, and updates.