General Hospital Comings And Goings: Emma Sams Opens Up About Her Status On The Show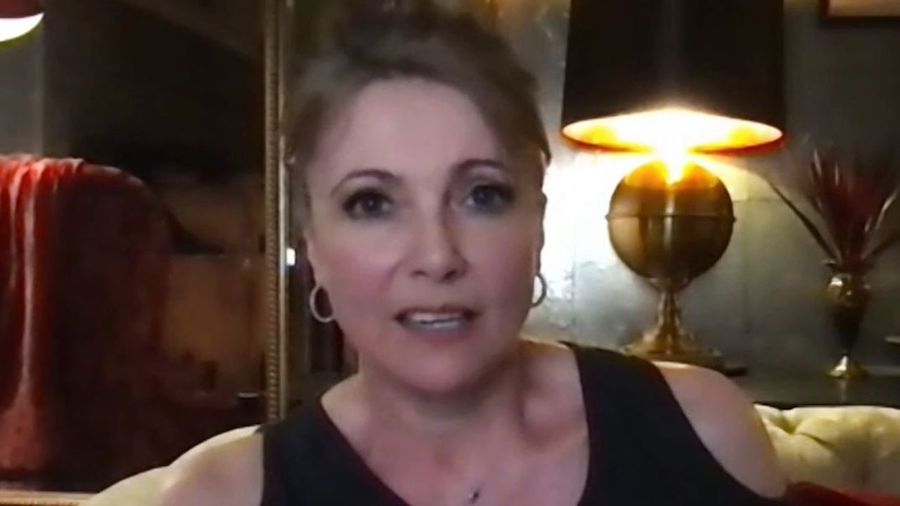 General Hospital spoilers say that a lot of fans can't help but wonder what happened to actress Emma Samms, as it was reported earlier in the year that she was supposed to reprise her role as Holly Sutton-Scorpio before the pandemic hit. Well, after one thing led to another during the pandemic, it appears as though it might be some time before Emma returns to the small screen. That's because the actress herself is dealing with some possible long-term COVID-19 symptoms. Here's what you need to know.
General Hospital Comings And Goings: Emma Sams Opens Up About Her Status On The Show
During the Dishing With Digest podcast, Emma says that she's unable to return to the show as she herself is still recovering from her own COVID-19 battle. Things got so bad for her that she lost her voice, but luckily has since been able to recover it, but is still battling some symptoms from the virus. Emma said she wanted to be honest with her fans as she didn't want anyone to think there was another reason why she was supposedly avoiding her General Hospital comeback.
With that said, Emma added that she's greatly moved over the fact that she's been asked to return to General Hospital so many times since she first began her role as Holly back in 1985. She put it this way, "To have been invited back to the show as many times as I have is just the most wonderful thing and some of the return visits have not been particularly successful. That's because the audience didn't get what they wanted and there were moments where I felt like the character development was skewed."
However, Emma says that she gives a lot of credit to General Hospital Executive Producer Frank Valentini for giving Holly the character development that she needed. She added, "And in terms of going back again, they set up this marvelous story right before the pandemic hit and I was really excited about coming back. And then not only was there a pandemic, but I got sick and Frank has been just wonderfully patient and supportive and understanding, way more than I could possibly have ever hoped."
General Hospital Spoilers: When Will Holly Return To Port Charles?
Emma added that as far as when she will be back, she's still not sure, but she says, "I do hope as soon  as possible to come back" so she can finish her character's captivity storyline. Stay tuned!
Be sure to catch up with everything on GH right now. Come back here often for General Hospital spoilers, news and updates.