Days of Our Lives Spoilers: Lauren Koslow Looks Back At Kate's 25 Years Of Mayhem In Salem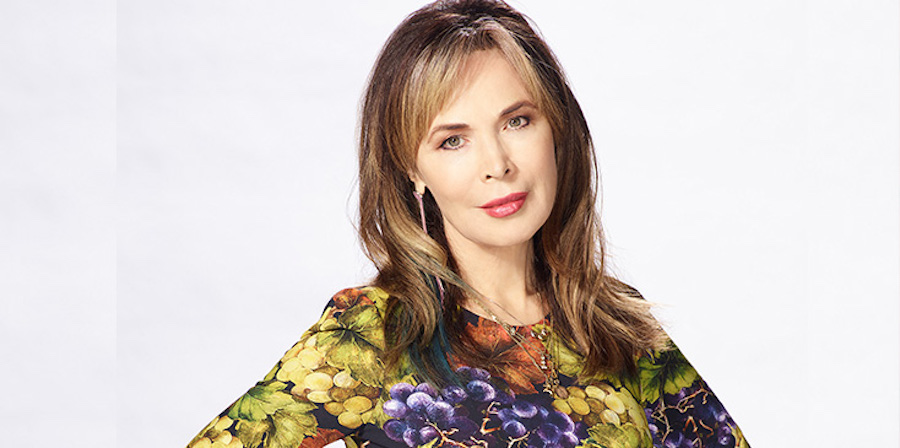 Days of Our Lives star Lauren Koslow has had quite the ride with her on-screen persona Kate Roberts these last 25 years. In fact, the daytime television beauty recently opened up about all of the good times along with the not-so-good times that her character has experienced while causing as much mayhem and mischief as possible in this fictional town of Salem she lives in. Here's what she has to say.
Days of Our Lives Spoilers: Lauren Koslow Looks Back At Kate's 25 Years Of Mayhem In Salem
Speaking to Soap Opera Digest in a new interview, Koslow opened up about her 25th anniversary on Days of Our Lives – which is quite the milestone! She told the publication that the last 25 years have flown by, simply because she's having so much fun on set with her co-stars and with her character in front of the cameras.
Now, as far as what her favorite storyline is, Koslow put it this way, "I've had so many good ones. I loved the whole way she was reintroduced. And of course the rivalry with Louise Sorel [ex-Vivian]. That was fantastic. I loved working at Titan, where we all had offices and we actually all had assistants. I love those sets. I loved all of those early stories. And then when they decided to pair up Kate and Stefano, I had always wanted to work with Joe Mascolo and I was just over the moon about that. I really loved that."
Koslow also admits that she's had some memorable rivals over the years, with Vivian Alamain (Louise Sorel) perhaps being the biggest one. She says that having Kate and Vivian sharing scenes together were always so exciting, just because they were two very powerful and evenly matches women who knew how to throw down during a fight!
Days of Our Lives Spoilers: Kate The Great And All Her Battles
Koslow also recalls, "There were just some great stories. We had some catfights and physical battles. That was big on the show back then. That segued into the story between Kate and Sami. I actually remember those first scenes, where Kate makes her way back to Salem and it was the first welcoming home and Lucas is there, and Sami and Carrie and Austin. Well, that story had been going on big-time before then and they're all sitting around and greeting her and you can tell it's a little bit of b.s., what's going on."
Be sure to catch up with everything on DOOL right now. Come back here often for Days of Our Lives spoilers, news and updates.