General Hospital Spoilers: Liesl On The Warpath, Wants Justice – Carly Her Target!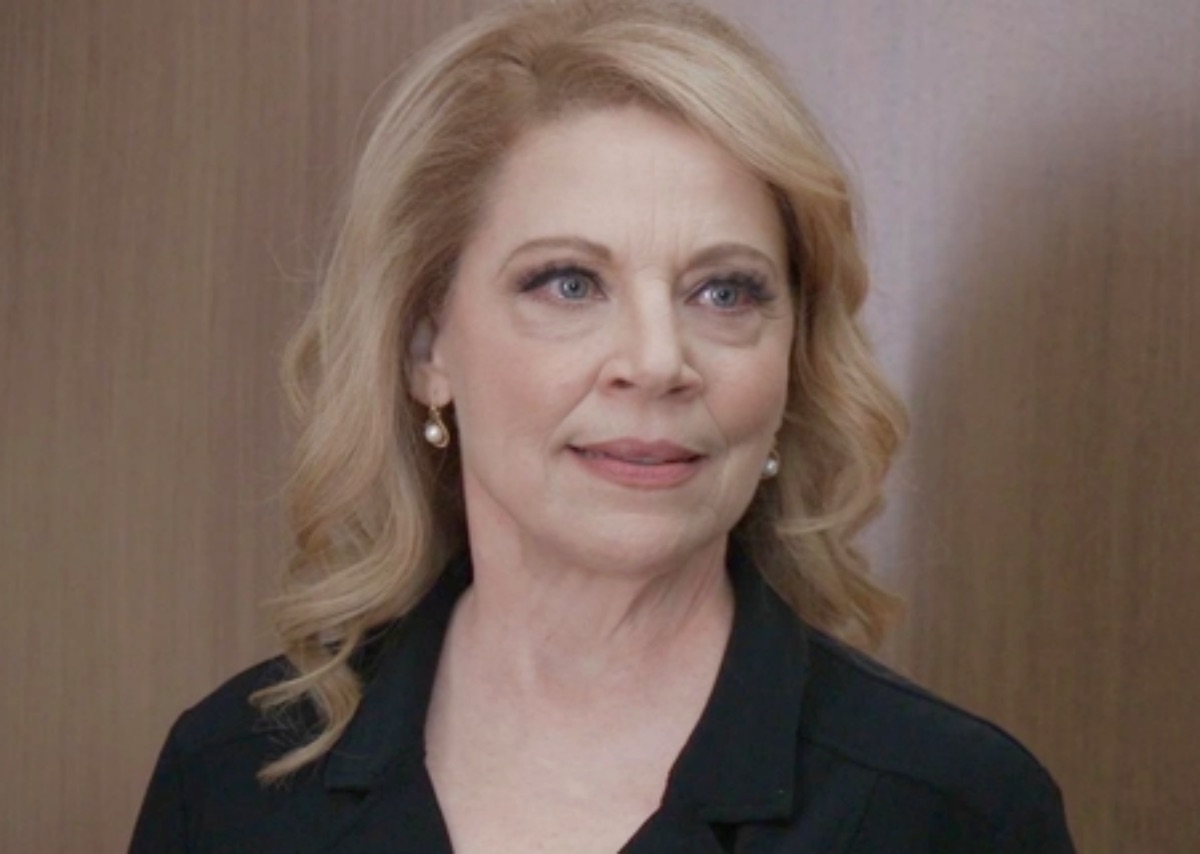 General Hospital spoilers and updates tease in this week's Sneak Peek, that Liesl Obrecht (Kathleen Gati) wants an eye for an eye style justice from Carly Spencer (Laura Wright). Liesl is on the warpath and wants Carly to make up for keeping what she knew about Willow Tait (Katelyn MacMullen) being Nina Reeves' (Cynthia Watros) other twin a secret!
General Hospital Spoilers: Stalking Carly Spencer?
Carly may think Liesl is stalking her, as she follows her into an elevator at GH and turns around and scowls, making plain her disdain for her. She knows full well that Liesl is Nina's aunt and also acutely aware she just buried her daughter Britt Westbourne (Kelly Thiebaud), tries to ignore her and looks at her phone. But it becomes apparent that Liesl may want a piece of her as she stops the elevator and announces, "alone at last!"
Carly stares back with a worried look on her face, knowing Liesl is highly upset and it's probably something about Nina. Carly waits to see what Liesl has to say to her and holds her own tongue.
GH Spoilers: Guilt Tripping Grandma Style Payback
Liesl does have one grandchild, and that is James West (Owen and Curtis Rufca) but that's enough to want some guilt-tripping grandma style payback from Carly. Carly has kept two daughters and now two grandchildren from Nina, counting Nelle Benson (Chloe Lanier) who she didn't know was Nina's until after she died.
But Carly did double overtime keeping that half heart necklace Avery Jerome-Corinthos (Ava and Grace Scarola) found a secret. And now she kept her knowledge of Willow being Nelle's twin, separated at birth a secret for nearly a year – time wasted, with Willow quite possibly on her death bed. Carly shows patience and asks Liesl what she wants, and she lets loose-she wants her to negotiate with Willow for acceptance of Nina and to allow her time with her grandchildren.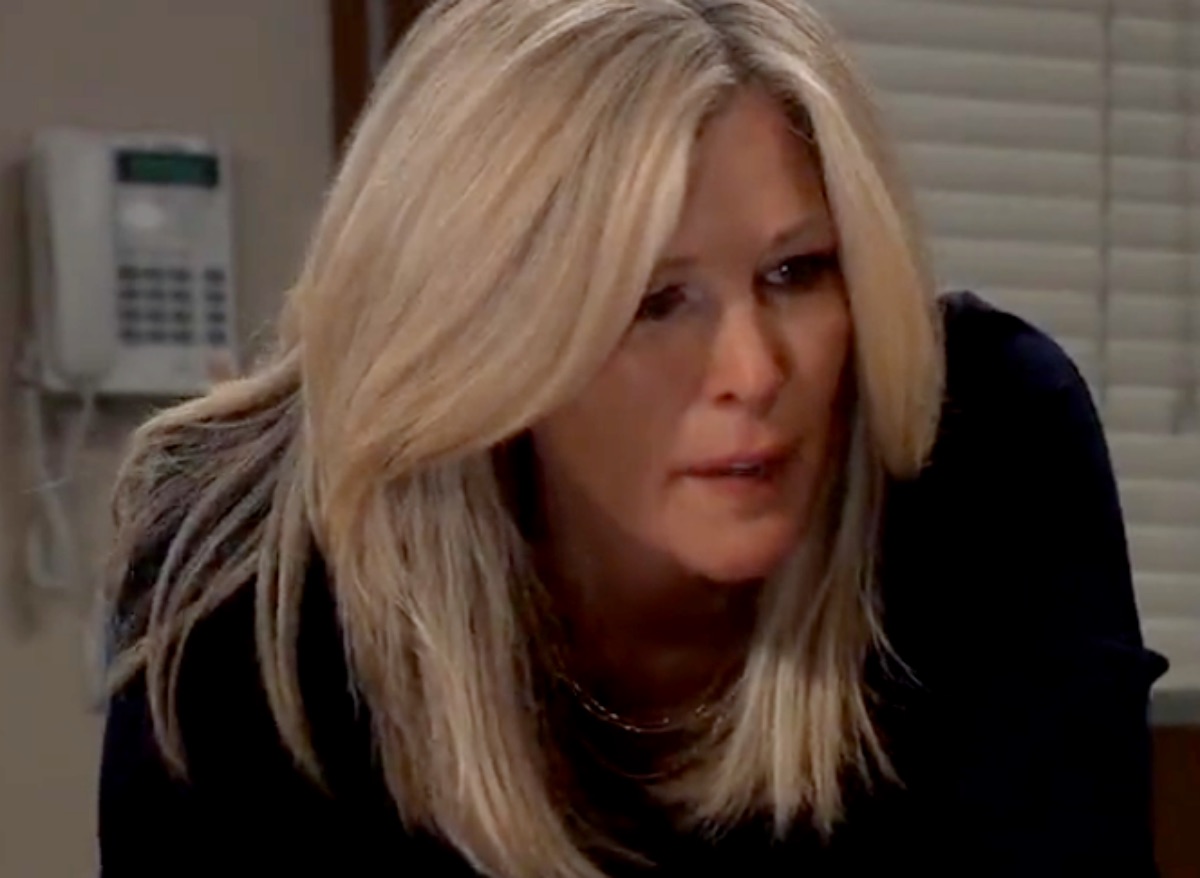 General Hospital Spoilers: Carly Spencer Agrees
Carly doesn't even know that Liesl had gone to Dr. Terry Randolph (Cassandra James) and requested to be tested to see if she would be a donor match for Willow. But because Carly does know that Liesl's daughter Britt saved her own daughter Josslyn Jacks' (Eden McCoy) life fighting off the Hook and died for it she agrees. Liesl is almost taken aback by how easily Carly agrees to help, and will talk to her son Michael Corinthos (Chad Duell) as well, being an important part of the package.
Carly will try, she can't guarantee success but she will talk to Willow. That's all she can do but it's all Liesl can hope for – and to be a match, so she can save her.
Be sure to catch up on everything happening with GH right now. Come back here often for General Hospital spoilers, news, and updates.