General Hospital Spoilers UPDATE Friday, August 4: News Updates, Nervous Conspirators, New Arrivals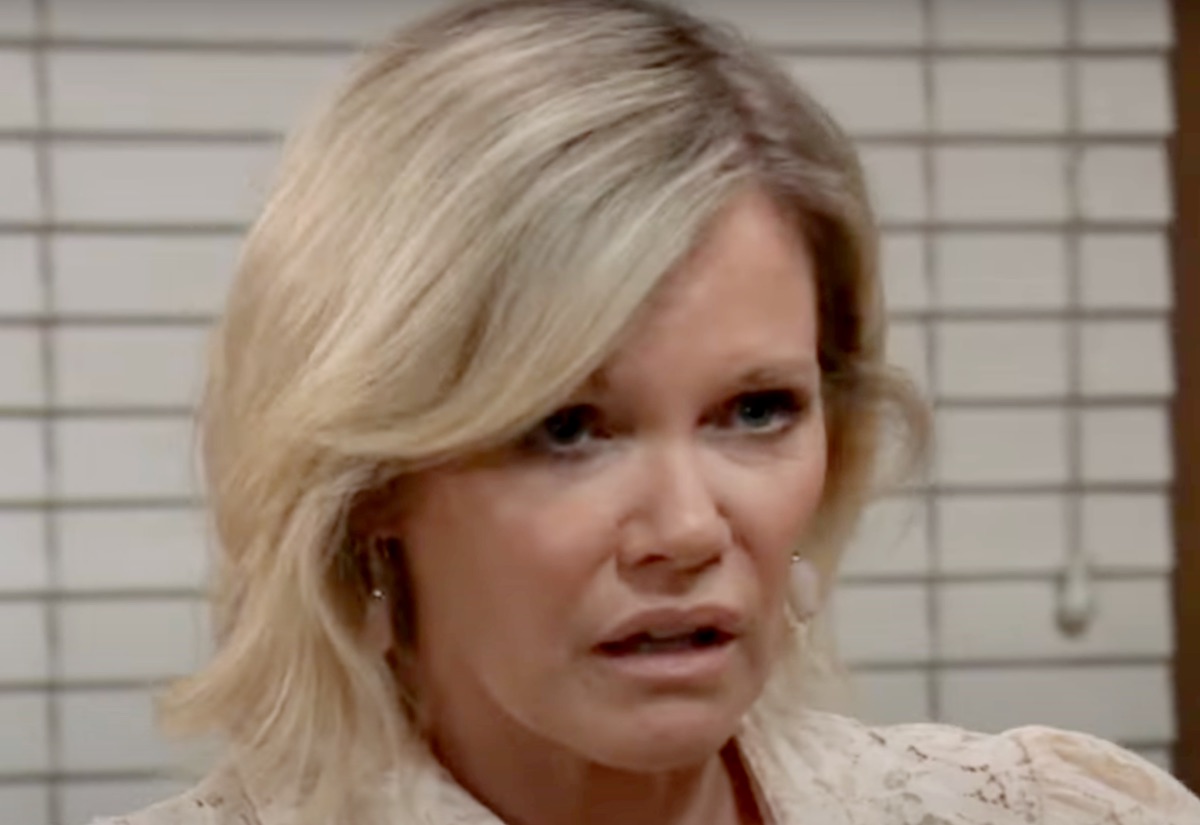 General Hospital spoilers and updates for Friday, August 4 tease news updates, nervous conspirators and new arrivals. Hamilton Finn (Michael Easton) gives a news update, Ava Jerome (Maura West) and Austin Gatlin-Holt (Roger Howarth) are nervous, and Valentin Cassadine (James Patrick Stuart) has newly arrived home.
General Hospital Spoilers: Elizabeth Baldwin Concerned
Nikolas Cassadine (Adam Huss) seems to be the topic of discussion for several around Port Charles. Elizabeth Baldwin's (Rebecca Herbst) is at the hospital as she asks if anyone's heard from him. She could have overheard his name from Austin and Ava's continued conversation but obviously didn't hear the part about Ava "killing" Nikolas.
Mason Gatlin (Nathanyael Gray) had Nikolas on life support in an undisclosed location after moving him from the tack closet in the Cassadine stables. But nothing has been shown or said of him since that time, with Laura and Kevin Collins (Genie Francis, Jon Lindstrom) looking on Cassadine Island.
GH Spoilers: News Update
Also at GH, Nurse Deanna Sirtis (Dioni Michelle Collins) asks Finn for a news update, likely on his and Elizabeth's renewed romantic relationship. She asks "good news?" and he grins from ear to ear, telling her "the best". Finn and Elizabeth will have a heart to heart as well, and they'll share more close moments. Things seem to be going well for the on again, off again couple who have been through so much together in the past few years.
General Hospital Spoilers: Nina Reeves Visits Willow Corinthos, Michael Corinthos' Concern
Nina Reeves (Cynthia Watros) will visit Willow Corinthos (Katelyn MacMullen) again despite Michael Corinthos' (Chad Duell) concerns. Willow tells Michael she's actually glad that Nina rescued her from something, with the last time she'd visited was when Sasha Gilmore (Sofia Mattsson) was arrested. No one was able to make any sense of why she melted down and stabbed Cody Bell (Josh Kelly) after being arrested for shoplifting after bringing Willow a bunch of clothes.
Willow slowly but surely seems to be bonding with her birth mother Nina, in spite of Michael's lingering concerns. But he promised Willow he'd go along with whatever she wanted concerning Nina.
GH Spoilers: Ready And Willing
In the meantime, Nina's gone to see Kristina Corinthos-Davis (Kate Mansi) at Charlie's Pub and tells her she wants to help any way she can. Presumably, this is about the youth shelter that Kristina is trying to get off the ground, although it could be about something else as well. Nina has been accepted by all Sonny Corinthos' (Maurice Benard) children except Michael, and of course his ex-stepdaughter Josslyn Jacks (Eden McCoy). It seems that other than the two youngest girls, Kristina has been the most accepting of Nina.
General Hospital Spoilers: Nervous Conspirators
Still in Austin's office at GH, he and Ava continue to talk about the situation that has arisen after Ava spilled the Nikolas tea to Sonny including Austin helping her. Austin knew he was being tailed by Dex Heller (Evan Hofer) but wasn't sure how much he saw or heard-Ava wants to know if there was anything for Dex to see. It's doubtful Dex saw or heard any of Austin and Mason's conversations about Gordon Stevens (Maurice Hall) who Dex found shot to death behind GH.
However, Austin's going to be nervous as will Ava as long as Mason's around. Mason still wants Ava to find out Pikeman intel from Sonny and she confessed that, too.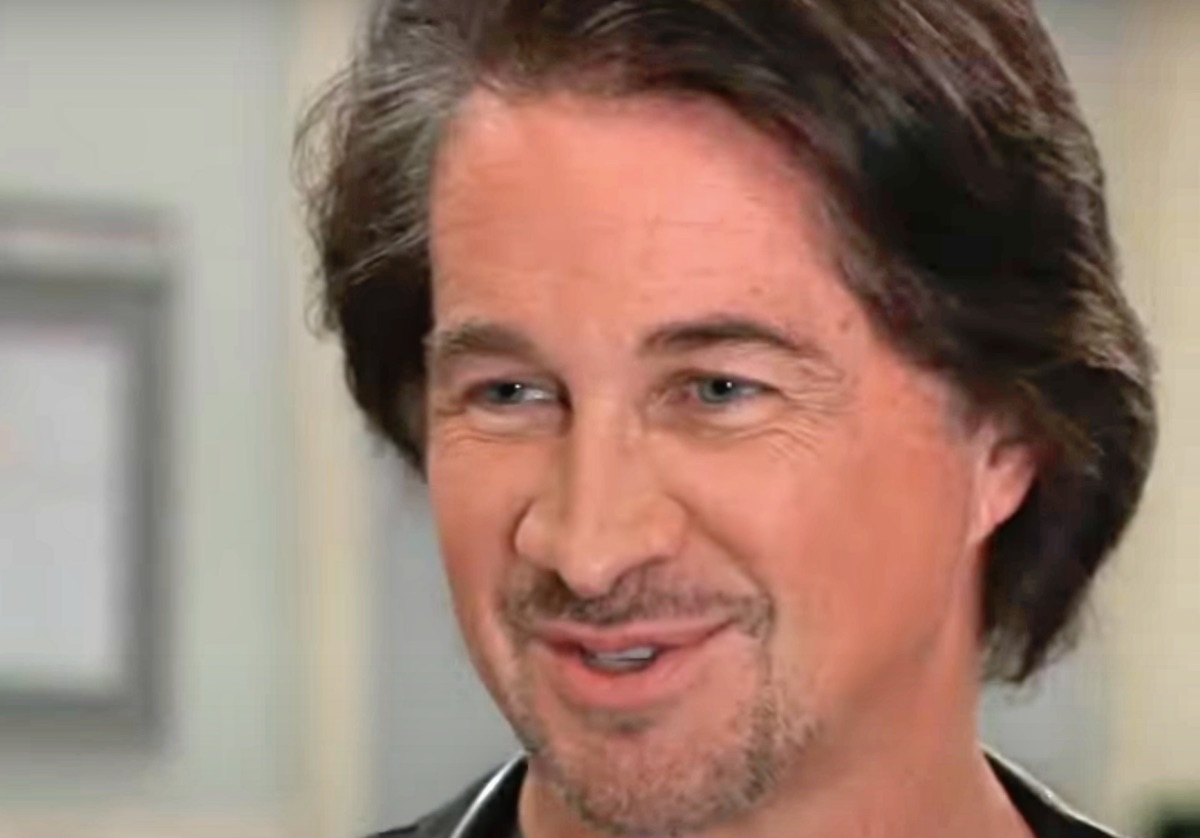 GH Spoilers: Cassadine Island Search
After Valentin, Laura and Kevin didn't find any leads on Nikolas in Chechnya, Valentin went home and Laura and Kevin continue searching on Cassadine Island. Laura tells Kevin that whatever they find they will face together-even if it means they find no one and nothing. The last time anyone from Port Charles was on Cassadine Island was when Drew Cain (Cameron Mathison) came home with others, with Jason Morgan (Steve Burton) entombed in the collapsed tunnel. Chances are Nikolas won't be there either, because he wouldn't have made the trip that far for Mason to put him on life support.
General Hospital Spoilers: New Arrival
Newly arrived back in Port Charles after leaving Chechnya, Valentin checks in with Anna Devane (Finola Hughes) first thing. They discuss the Metro Court Pool shooting and Anna tells Valentin what she knows, and he asks if she's sure "he" wasn't a target. The "he" is probably Sonny, although Curtis Ashford (Donnell Turner) caught a ricochet bullet.
If Sonny wasn't the target and Curtis collateral damage, that means Anna is the one being targeted. The sniper's weapon was traced back to the WSB arsenal.
Be sure to catch up on everything happening with GH right now. Come back here often for General Hospital spoilers, news, and updates.