The Bold And The Beautiful Spoilers UPDATE Friday, August 4: Sheila Reflects, Li Questions, Finn Reels
The Bold And The Beautiful spoilers for Friday, August 4 indicate that Sheila Carter (Kimberlin Brown) reflects on her past. Li Finnegan (Naomi Matsuda) questions John Finnegan's (Tanner Novlan) loyalty. Finn reels from Steffy Forrester (Jacqueline MacInnes Wood) and Li's reactions to his feelings.
How Did Sheila Carter Get Here?
The Bold and The Beautiful spoilers Sheila reflects on how her past led to her present. Sheila will think over the past and all of the bad deeds she has done through the years. Sheila has gone from bad to worse but now she believes she is a better person and that everyone is going to allow her to make up for the past.
Unfortunately, Sheila is putting the cart way before the horse in this situation. Sheila has done evil things to the Forrester family through the years and saving Kelly Spencer (Sophia Paras McKinlay) is not about to give her the instant redemption she hopes for. Will Sheila ever be forgiven for all of her crimes? Could Sheila ever really be a good person?
B&B Spoilers: Li Finnegan Loves Her Son But Can She Trust Him?
Li's unwavering loyalty is in jeopardy. Li has ablsolutely loved Finn from the moment she saw him. However, Li had no idea that Finn's mother was none other than Sheila either. Finn has been so lovable and an absolute joy until now. However, Li has no idea how the son she raised could possibly feel any connection to Sheila.
Sheila is pure evil in Li's eyes. Sheila not only shot Finn and Steffy but she ran her car off the road trying to kill her as well. Sheila, with Bill Spencer's (Don Diamont) help, has blackmailed Li, Finn, and Steffy. Sheila has stalked and tortured the Forresters for decades. How could Finn offer her any bit of love and support? Should Li join Steffy in being done with Finn?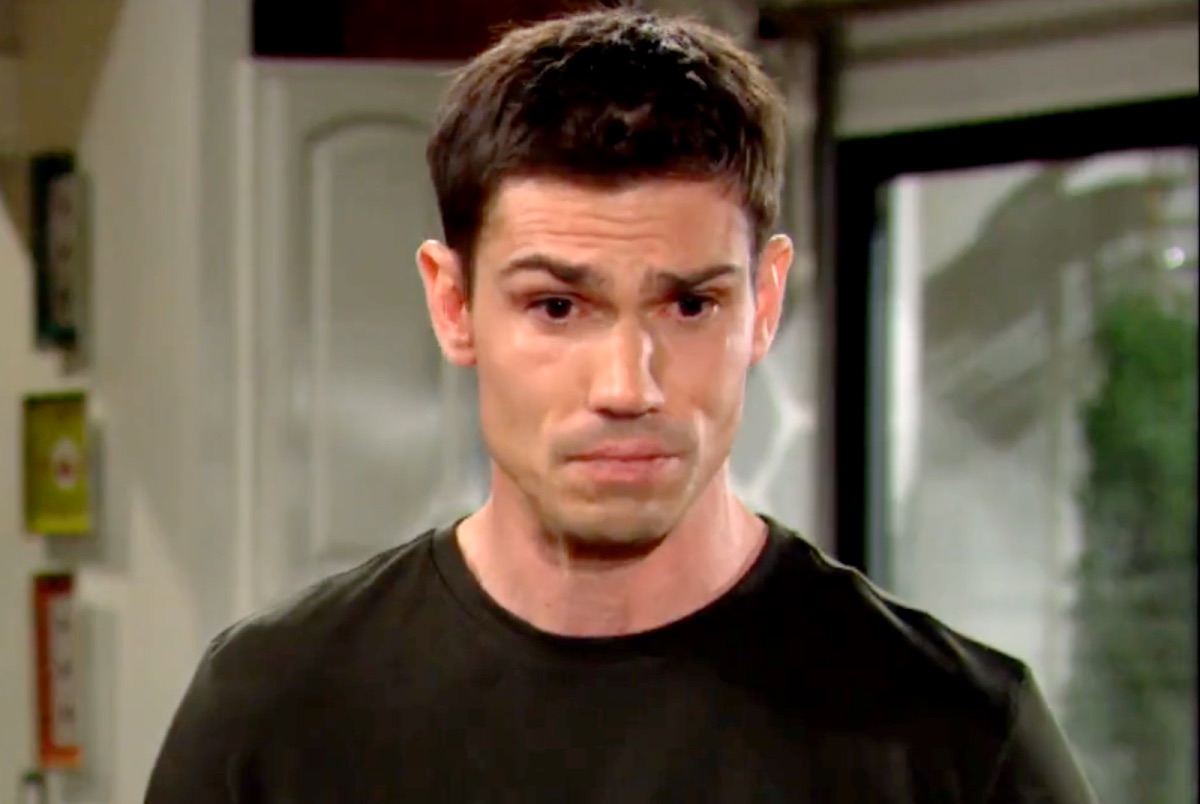 The Bold And The Beautiful: John Finnegan Is Reeling
Finn is a loving, caring soul and that is how his mother, Li, raised him. It is really hard for Finn to understand how his mother could fault him for having a soft spot for his biological mother. After all, Sheila was there when Finn needed her the most. If Sheila hadn't followed Finn and Kelly to the beach, Kelly could be dead.
Finn cannot help the pull that he feels to Sheila. However, Finn knows that she is dangerous and does not need to be around his family. How can Finn turn his back on the woman that saved Kelly's life? Finn would have been devastated if Kelly had drowned on his watch. Sheila may be evil but in this instance, she is a hero. How can Finn show how grateful he is when he has to avoid Sheila?
Be sure to catch up on everything happening with B&B right now. Come back here often for The Bold And The Beautiful spoilers, news, and updates.