Is Oprah Winfrey Causing 'Nothing But Drama' For Prince Harry and Meghan Markle?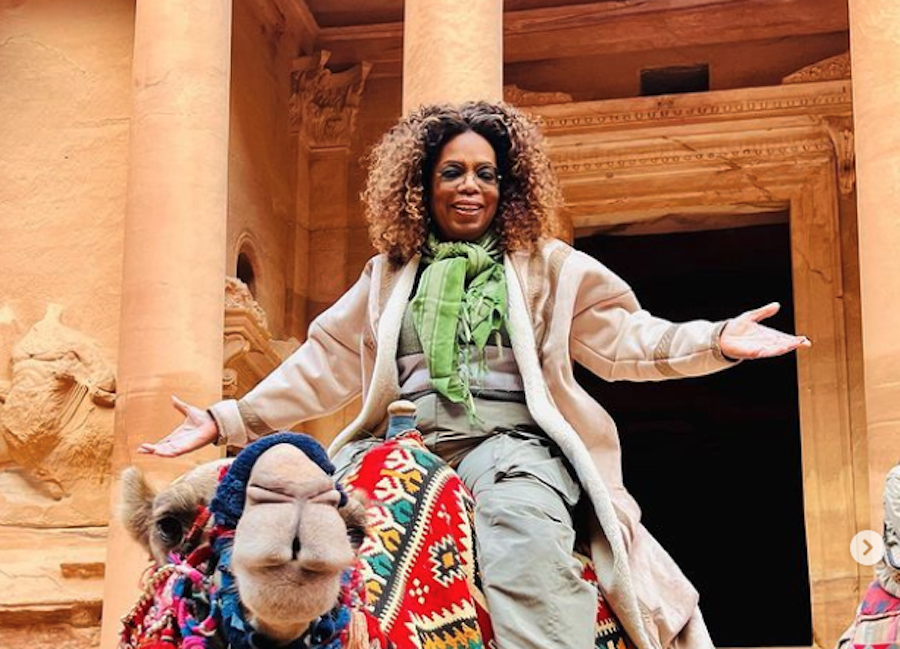 Is Oprah Winfrey causing "nothing but drama" for Prince Harry and Meghan Markle? That's what one member of the royal rota seems to suggest as he doesn't think it's Oprah's place to be giving Prince Harry and Meghan Markle any advice on whether or not they should attend King Charles' upcoming coronation in May. Here's what you need to know.
Is Oprah Winfrey Causing 'Nothing But Drama' For Prince Harry and Meghan Markle?
Daily Mail columnist Dan Wootton, who always has something to say about the Duke and Duchess of Sussex on a daily basis (kind of like his pal Piers Morgan), thinks that Oprah should simply "butt out" when it comes to matters involving the British royal family. He thinks that the best thing she can do is remain silent.
Wootton put it this way, "Your advice, both in private and public, to Harry and Meghan has been designed to create maximum drama and advance your own involvement in the saga, rather than protect the British Royal Family, who you know cannot publicly respond because of their constitutional role."
He continued, "While you might want Harry and Meghan at the Coronation because it gives you another chance to insert yourself into this sordid tale, it's not the best thing for King Charles, Prince William, the British Royal Family or the public, who want the focus to stay laser focussed on our new monarch and not a tawdry and unnecessary distraction. In other words, Oprah: Please do butt out of royal business."
Royal Family News: What's Next For Harry and Meghan?
Of course, Oprah has not made any additional comments about the matter and at this point, it's doubtful that she will. Now, whether or not Harry and Meghan do make it to the coronation in May is totally up to them. It's highly doubtful that the royal couple is going to make their decision based on what Oprah tells or doesn't tell them. As of press time Harry and Meghan have not said anything about their future travel plans and whether or not a trip to London is included in them. Watch this space.
Tell us celebrity gossip fans, how do you feel about this story? Contribute to the buzz by dropping us a line with your thoughts in our comments section below. Also, come back here for all the latest news about your favorite Hollywood and reality television stars right here.