The Young and the Restless Spoilers: Sally Hooks Adam – Newman & Spectra Couple Coming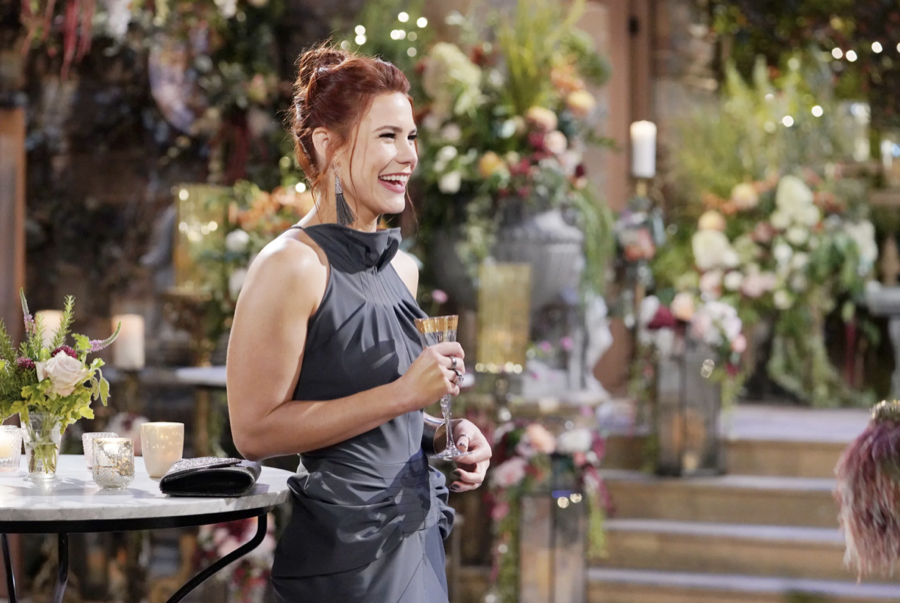 The Young and the Restless spoilers document that Sally Spectra (Courtney Hope) identified her next target after all went south with Jack Abbott (Peter Bergman). Adam Newman (Mark Grossman) is now seen as the solution and the perceived better option.
Sally does not take rejection well. So, Jack's rebuke was used to fuel the developing pursuit of Adam. Included in that effort is an intended change in the dynamic, where Adam is becoming the chaser.
The teased Italian photo of Adam and Sally's implied couple's status becomes the latest tool to further a seemingly destined Ally pairing.
Young And The Restless Spoilers – Hours From Los Angeles, California
It would take approximately twenty-six hours if Sally drove from Los Angeles, California, to Madison, Wisconsin, which is said to be aside the fictional Genoa City, Wisconsin. Of course, she would need to use GPS, be in good traffic for the majority of the trip, have no breakdowns in whatever modest vehicle she owned, and the like.
Viewers recall Sally telling Jack that she purchased a new car with advanced safety features shortly after her arrival. That is when Jally was a building possibility, and Sally's upward mobility prospects were rapidly advancing.
It would take approximately three hours and fifty-one minutes for Sally to fly back to LA. That would include the now-standard battery of evaluations one faces at any airport unless one has achieved clear passenger status. But even still, flying commercial is no treat.
Young And The Restless Spoilers – Newman Jet Fueled And Ready
Sally accompanied Adam to Tuscany, Italy, to attend the Vashland wedding. Her dress plan worked, Victoria Newman-Locke (Amelia Heinle) hugged the unapproved courture-ite, and victory was complete.
Coach or first-class? No. Sally believes that elite status is what she deserves and that Adam is the vehicle to achieve that goal quickly.
As for Chelsea Lawson's (Melissa Claire Egan) most recent love interest and former husband, yes, he is intrigued. Sally is interested, available, and not Sharon Rosales (Sharon Case).
Young And The Restless Spoilers – Sally Spectra Takes GC
Sally has made quite the impact since facing a forced choice. Wyatt Spencer (Darin Brooks) banished Hope's character from his life. That ended Wally, which only existed in her mind by that time in the plot on The Bold and the Beautiful.
GC benefits by having Sally as one of its many dramatic residents. Even though she has burned some soapy bridges, Sally's rise to prominence has not hastened.
This site is a leading source for everything linked to The Young and the Restless. Check back regularly for Y&R spoilers and news!