Days of our Lives Comings and Goings: A Fan Favourite Returns, A SORAS in Salem & More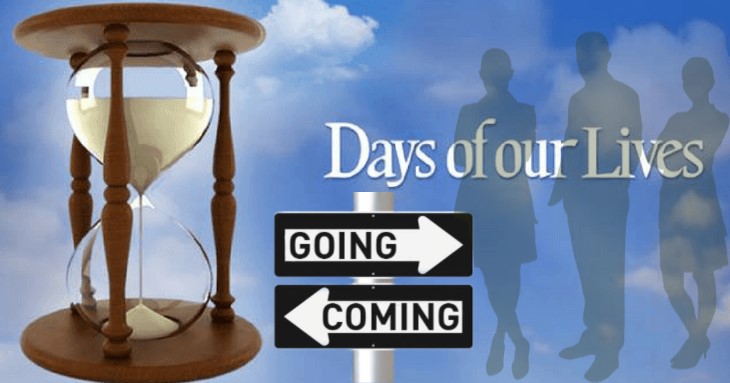 Days of our Lives (DOOL) spoilers show that a fan fave is finally back on the canvas where she belongs and Salem's DA reappears to tangle with legal eagle Justin Kiriakis (Wally Kurth). There is also a recast to talk about for the week of October 4, 2021. Let's start spinning the dirt DOOL fans, there's plenty to look forward to as a new week dawns in Salem!
Days of our Lives spoilers: The week of October 4, 2021 Brings News of a Recast
Brady Black's (Eric Martsolf) daughter with Kristen DiMera (Stacy Haiduk) has encountered that strange daytime phenomenon known as Soap Opera Rapid Aging Syndrome. A suddenly aged Rachel Black appears on Thursday, October 7. Finley Rose Slater now stars as the youthful character and she will be seen in scenes with her dad and Chloe Lane (Nadia Bjorlin).
DOOL spoilers: The week of October 4, 2021 Brings Back a Ferocious DA
Justin has his hands full trying to defend his once upon a time bride to be Bonnie Lockhart (Judi Evans). This week he will tangle with DA Melinda Trask (Tina Huang) as he fights to win her freedom.
Some fans are not too sure about this coupling seeing as how Bonnie is a dead ringer for his onetime wife Adrienne Kiriakis who was also played by Evans. What do you think DOOL fans, is it rude to have Justin hook up with a woman who looks like his dead wife or are you loving this doppelganger story?
Days of our Lives spoilers: The week of October 4, 2021 Brings the Return of a Fan Fave
On Wednesday, October 6 Suzanne Rogers returns as Maggie Horton Kiriakis. And it's not a minute too soon, as her husband Victor Kiriakis (John Aniston) has been up to his ears with his scheming ways.
Maggie has been gone from Salem for months visiting her daughter Summer (Marie Wilson). Fans last saw the force of nature in February and when she returns look for her character to be first seen opposite Brady and Chloe. Wait till she get's a load of what Victor has been up to!
Maggie will also be interested to know what scoundrel Xander Cook (Paul Telfer) has been up to. She has a soft spot for the wayward con and he, too, has been getting up to no good in her absence.
Be sure to catch up on everything happening with DOOL right now. Come back here often for Days of our Lives spoilers, news, and updates.