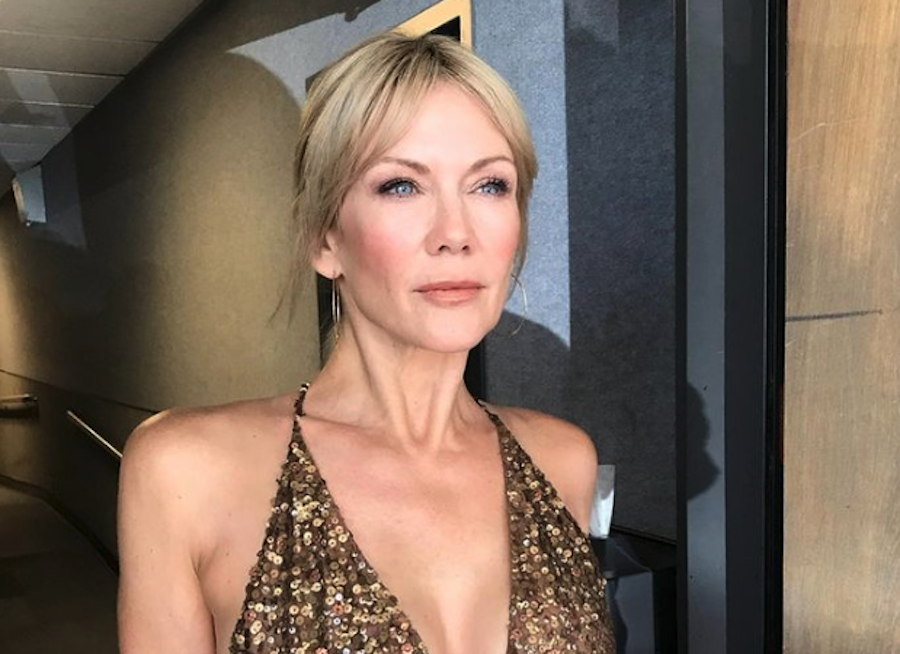 Days of Our Lives star Stacy Haiduk doesn't mind being a bad girl, as long as the cameras are rolling. The actress, who is best known for her role as Kristen DiMera on the hit Peacock soap, opened up about her character's best (and maybe even worse) qualities. Here's what she has to say.
Days of Our Lives: Stacy Haiduk Is A Bad, Bad Girl
Speaking to Soap Opera Digest in a new interview, Stacy admitted that she has a history of playing bad girls even before she stepped foot in this fictional town of Salem. She told the publication, "My 20 years of acting in this business has been playing bad girls, although I did start out my career playing the sweet girl next door. But you get older and more mature, go through life, and your face changes. I think I have one of those faces that can play a strong villain character. So physically, I just started getting cast in those roles."
Now, as far as her character Kristen DiMera is concerned, Stacy said that she does have quite a few redeeming qualities. The actress explained, "She's a passionate woman. She goes after what she wants, which I really admire in a human being. She's loyal. She's a really good mom. She wants to be something better in life. She's striving for something more. I look back at the past five years of working on the show, and I find it to be that she goes all over the place. She's not just black-and-white, she's gray. I like playing gray, because we all have a dark side in us and a light side."
Days of Our Lives: What's Next For Kristen DiMera?
Stacy also admitted that playing a bad girl in front of the cameras is way more fun than being the heroine. She said, "The bad girls get to do more. They get to play and throw things around. I do enjoy it. Again, I don't always see Kristen as a baddie. It's just her actions [that are bad]. The darker the character, the more layers you have to discover within yourself. As an actress that's pretty wonderful, challenging and exciting."
Tell us, what do you think of this story? Drop us a line in our comments section below with your thoughts. Also, don't forget to come back right here for all the latest news and gossip about all of your favorite British royals, Hollywood actors, and reality television stars. We've got you covered.