Days of Our Lives Spoilers Wednesday, September 20, Rafe Pressure Tripp, Johnny Romances Chanel, Wendy Busted, Talia Confronted
Days of Our Lives Spoilers for Wednesday, September 20 reveal that Rafe Hernandez (Galen Gering) is not backing down. Johnny Dimera (Carson Boatman) will pull out all of the stops to romance Chanel Dupree (Raven Bowens). EJ Dimera (Dan Feuerriegel) will bust Wendy Shin (Victoria Grace) for trying to hack into his phone. Jada Hunter (Ella Cantu) will confront Talia Hunter (Aketra Sevillian)
Days of our Lives Spoilers Highlights
Days of Our Lives Spoilers reveal that Rafe is determined to get answers from Tripp. Rafe knows that Tripp and Wendy helped  Ava Vitali (Tamara Braun) and Harris Michaels (Steve Burton). Now Ava and Harris are nowhere to be found. Will Tripp tell Rafe that his mother has gone to London looking for Susan Banks (Stacy Haiduk)?
Tripp has no intention of ratting on his mother. However, EJ is trying to have Ava killed so Tripp may have to say something to try to save her life. Will Tripp send Rafe to London to find his mother and Susan? Will Rafe be responsible for bringing Susan home and clearing Ava of a murder charge at the same time?
DOOL Spoilers: Johnny Dimera Romances Chanel Dupree
Johnny and Chanel are wasting no time getting their romance back on track. These two were completely in love when they returned from their trip before the Devil decided to possess Johnny and blow his life apart. Now that Chanel has agreed to try again, Johnny is pulling out all of the stops. Can Johnny and Chanel get their romance back on track?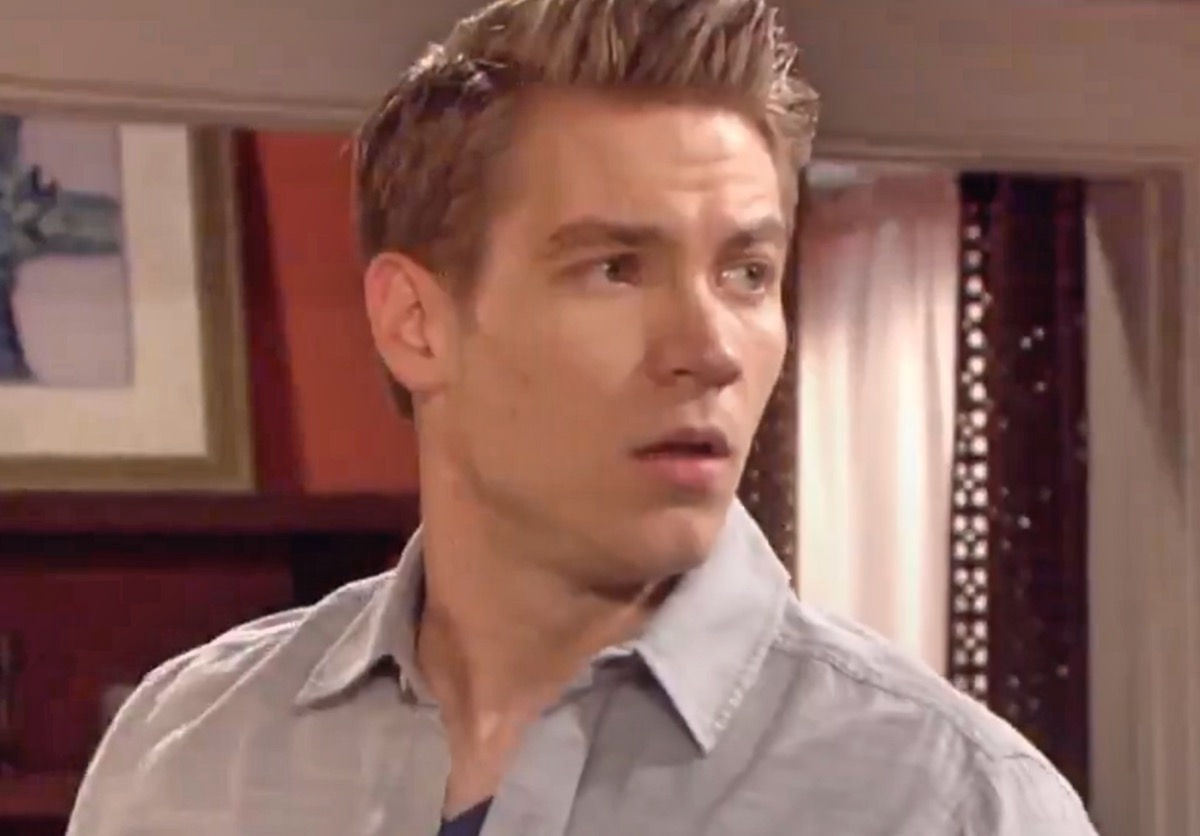 Johnny and Chanel were happily married at one time. Can these two recapture the magic of their love story? EJ is supporting Johnny this time so he doesn't have a constant negative influence in his ear, will that help him to get their relationship moving in the right direction? Are Johnny and Chanel truly soulmates and belong together?
Days of Our Lives Spoilers: Wendy Shin Is Busted
Wendy tried to hack into EJ's phone to see if there were any messages between EJ and the would-be assassin. Unfortunately, EJ comes back into the room and catches Wendy in the act. How will Wendy explain her way out of this one? Will Wendy be forced to reveal what she knows about Susan to save her hide now that EJ has caught her?
Jada Hunter (Elia Cantu) has come home to find out that Shawn Brady (Brandon Beemer) spent the night in her apartment. Of course, Jada knew that Shawn wasn't alone. Jada will go on Talia for sleeping with her partner who happens to be a married man. Where will Talia and Jada go from here?  Will Belle Black (Martha Madison) find out the truth for herself?
Be sure to catch up on everything happening with DOOL right now. Come back here often for Days Of Our Lives spoilers, news, and updates.