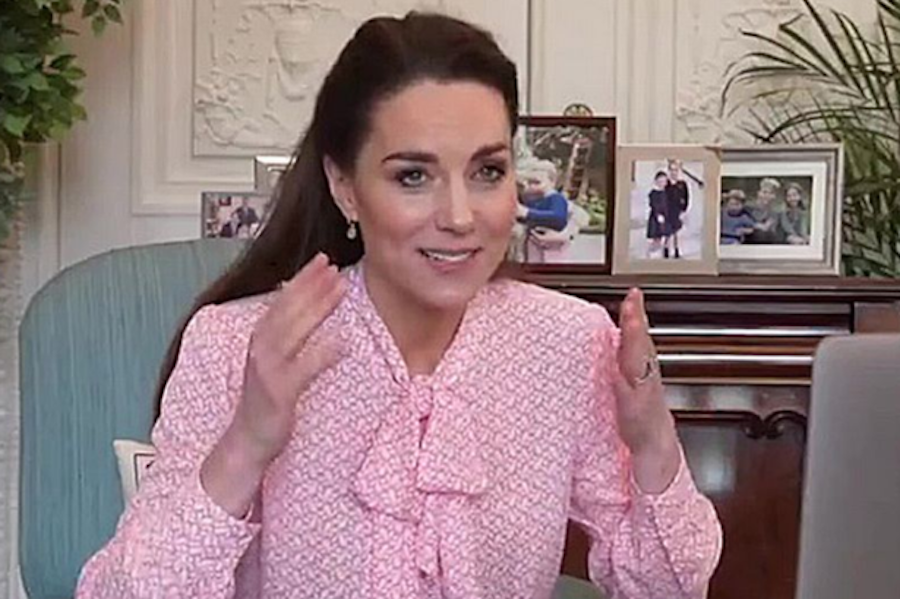 Well, we didn't have this on our bingo card for the Summer of 2023. There's a new report that suggests Kate Middelton apparently went to an upper-class 24 hour music festival that was held at the Norfolk estate of her former best friend, Rose Hanbury. And we are only saying former best friend because of all those rumors that suggested Prince William was having a secret affair with Rose. Here's what you need to know.
Kate Middleton And Rose Hanbury Are Hanging Out Again
Apparently, whatever happened in the past is now staying in the past. According to the Daily Mail, the future Queen of England let her hair down and went to a rave after she was persuaded by her friends at a dinner party to do so. The site says that she was dining with the Marquess and Marchioness of Cholmondeley, David and Rose, at their Palladian stately home.
One source close to the situation says, "After dinner, one of the guests suggested that Catherine go to the festival. Catherine was nervous about the idea, but, after much discussion with her protection officers, she went with lots of security. William wasn't there."
And if you are scratching your heads over this as much as we are, it's because this certainly did come out of the blue. After all, Kate did spend the last several years pretending like Rose Hanbury didn't exist each time they were both spotted at the same royal events and engagements together. Of course, no woman wants to hear that her husband is secretly sleeping with her best friend, but that's exactly what made the headlines back in 2019, even though the palace vehemently denied the rumors.
Royal Family News: Have Kate And Rose Been Friends This Entire Time?
Either Kate and Rose have been friends this entire time or they've decided to patch things up behind closed doors. Whatever the case, there's no doubt that people are still going to raise an eyebrow over this report until they actually see photo evidence of Kate and Rose dancing the night away together. Watch this space.
Tell us, what do you think of this story? Drop us a line in our comments section below with your thoughts. Also, don't forget to come back right here for all the latest news and gossip about all of your favorite British royals, Hollywood actors, and reality television stars. We've got you covered.