General Hospital Spoilers: Sasha Is Suffering Too Much With The Mental Torture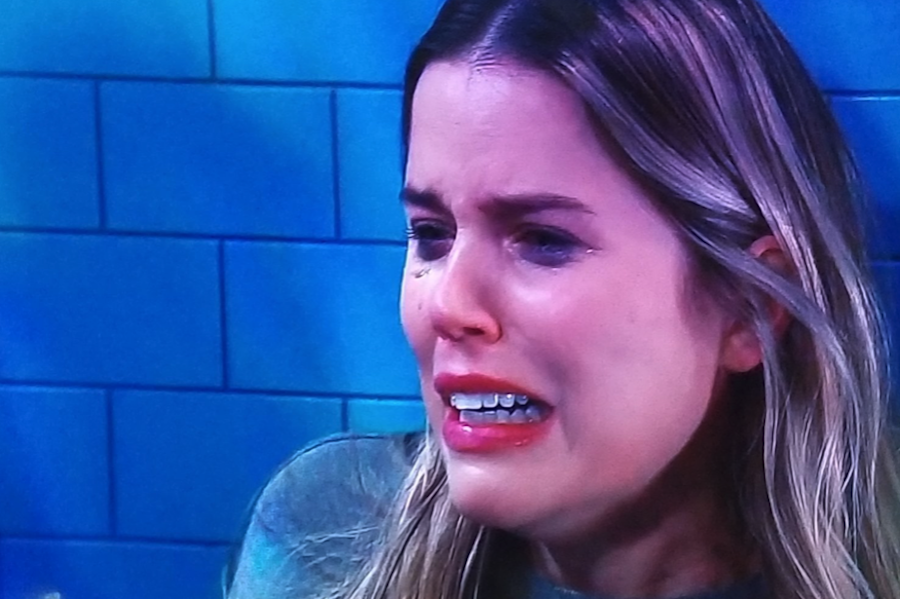 General Hospital spoilers say that a lot of fans can't help but wonder why Sasha has been tortured the way that she has been on the show in the hands of the evil and manipulative Gladys. In fact, some longtime GH viewers think that the ordeal that Sasha is going through right now in the psych ward might be a little too much. Keep reading below for everything you need to know.
General Hospital Spoilers: Sasha Is Suffering Too Much With The Mental Torture
Is Sasha being treated unfair on General Hospital? That's what the consensus seems to be among fans. A lot of people think it's completely unnecessary for her to be gaslight, drugged and for her to go through all of the mental torture that she's been going through. Some viewers have even been pleading with the writers to end Sasha's suffering and give Gladys the punishment that she rightfully deserves.
It goes without saying that many General Hospital fans have had a lot to say about Sasha's storyline on social media. Some have even commented with, "This is too much. I love Sophia she is such a good actress but this is sick. The TPTB seem to think we enjoy watching them constantly torturing Sasha. It's a big turn off," along with, "Yes!!!! The actress is doing a phenomenal job with this but it's too excruciating to even watch. And too frustrating! I can't wait for everyone to find out what Gladys has done!"
General Hospital Spoilers: When Will This All End For Sasha?
Another General Hospital critic added, "What's most disturbing is the inaccurate and outrageous portrayal of a psych ward. Sasha is not a poor, indigent criminal and even a prison hospital (I would hope) is not run this unprofessionally and cavalierly. I was liking "nu writers" until this point. It's now unwatchable."
With that said, General Hospital fans will have to tune in to find out what will happen next! Watch this space as we have a feeling there is so much more to come. Meanwhile, let us know what you think by leaving us a line with your thoughts in our comments section below. General Hospital airs weekdays on the ABC network. Check your local listings for times.
Be sure to catch up with everything on GH right now. Come back here often for General Hospital spoilers, news and updates.