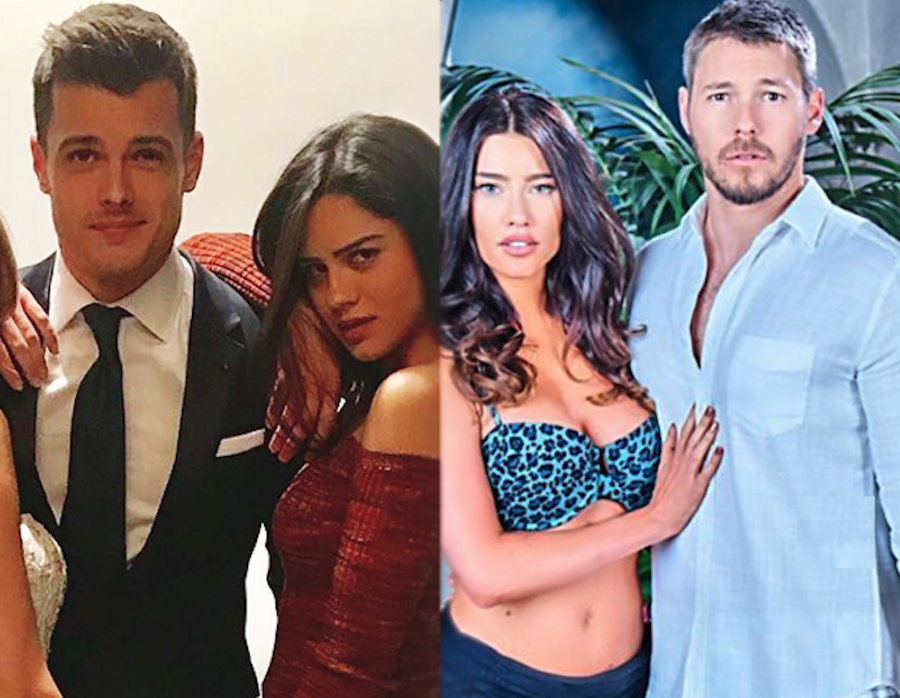 They are one two different soaps, but it seems like they certainly share a lot of similarities! We are talking about The Bold and the Beautiful's Liam Spencer and The Young and the Restless' Kyle Abbott. It seems like a lot of fans have noticed how both men treat the women in their lives in the same manner. Keep reading below for everything you need to know.
Here's Why Kyle Abbott Is Far Worse Than Liam Spencer
As many The Young and the Restless fans probably already know, Kyle dumped his wife Summer Newman because she failed to mention that her mother Phyllis Summers was still alive. In return, he slept with Audra Charles behind her back. Over at The Bold and the Beautiful, Liam Spencer pulled the plug on his marriage after he witnessed Hope Logan kissing Thomas Forrester in Italy. He got so upset that he went to go see Steffy Forrester just so he could vent to her but ended up kissing her as well. And while this is the kind of behavior that you would expect from a person like Liam, a lot of people think that Kyle's treatment of Summer seems to be out of character. He's the one who actually slept with Audra while he was still married to his wife!
Of course, many fans from both soaps sure did have a lot to say about the matter on social media. Some have even commented with, "I don't hate Kyle all the time. He's mostly a decent guy just having a bit of a dark period. I love his relationship with his mother. I just don't love that he's with Summer, they're just not good together," along with, "No contest:  Kyle! But I'd then be tempted to leave him for his father. I began watching Y&R because of Billy but quickly deserted him for his older brother. I've always been attracted to older men. Back to your question though:  Liam or Kyle…definitely Kyle. Liam's hopeless."
Who Is The Worst Soap Husband?
Another critic said, "As much as I hate Kyle right now. He's never been a waffle about his feelings. In all cases of which he's tried to move on we always get a clear message of who he really wants."
And then there was this comment as well, "At least Kyle has sex appeal and doesn't pretend to be a moral upstanding person while lifestyle says otherwise."
It goes without saying that both The Young and the Restless fans and The Bold and the Beautiful fans will have to tune in to find out what will happen next! Watch this space as there's more to come. In the meantime, let us know what you think by leaving us a line with your thoughts in our comments section below. The Young and the Restless  and The Bold and the Beautiful both air weekdays on the CBS network. Check your local listings for times.