The Bold and the Beautiful Spoilers: Kimberlin Brown Reflects On Sheila's Jail Time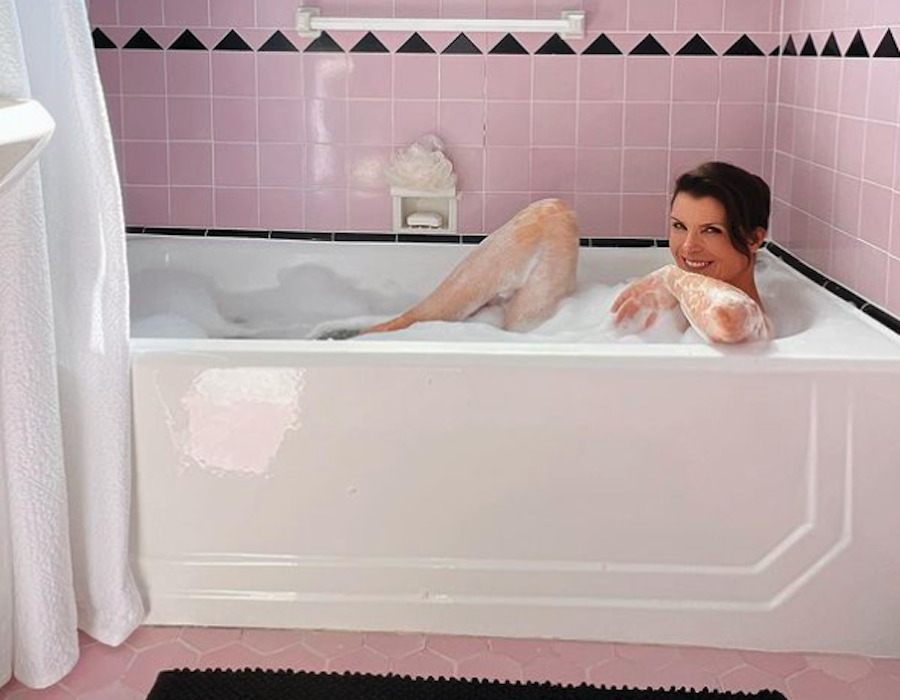 The Bold and the Beautiful spoilers say that if there's anything that we've learned about Sheila Carter, it's that she's a survivor. It doesn't matter where she goes, or how she ends up, you can always bet that she'll manage to wiggle her way out of the situation that she's in. And if there's anyone who knows that all too well, it's definitely her portrayer, Sheila Carter. The actress recently opened up to Soap Opera Digest about Sheila's time behind bars. Here's what she has to say!
The Bold and the Beautiful Spoilers: Kimberlin Brown Reflects On Sheila's Jail Time
The brunette beauty admitted that she had to change her look while Sheila was behind bars. She told the publication, "You know, the orange jumpsuit is a little different than the blue one. When I was in the orange jumpsuit, it's like, 'I'm in prison now' — and that's when there is no makeup, no powder, nothing. I'm not one of those actresses who feels that I need to be pretty for everything. Evil is not pretty. I let hair and makeup and wardrobe decide how I need to look that day. That's not my call. In our recent scenes with Steffy and Finn, they look like a million bucks and I look like I just came in from the rain. I'm so okay with that."
Kimberlin also opened up about how it felt like to be confined to a jail set. She said, "You know what I love about it? I know my blocking. I'm handcuffed to a table, so I don't have to worry about hitting my mark or looking for my lighting or anything like that. The one great thing about being confined in a cell or an interrogation room is your movement is confined. It makes it so you can concentrate on what you have to say within that scene versus whatever movements you have to go with it."
The Bold and the Beautiful Spoilers: What's Next For Sheila?
The actress also added that she always wonders what Sheila is going to get into when a new story starts. "The one thing I can say about my character is, 'Get ready, the best is yet to come.' You never know what she's going to do next and in all honesty, Kimberlin doesn't know what she is going to do next, either," she said.
It goes without saying that The Bold and the Beautiful fans will have to tune in to find out what will happen next! 
The Bold and the Beautiful fans, what do you think of this story? Go ahead and let us know what you think by adding some buzz in our comments section. Also, don't forget that The Bold and the Beautiful airs weekdays on CBS. You'll need to check your local listings for times.