General Hospital Spoilers UPDATE Tuesday, May 23: Family Squabbles, Fights, Fears And Tears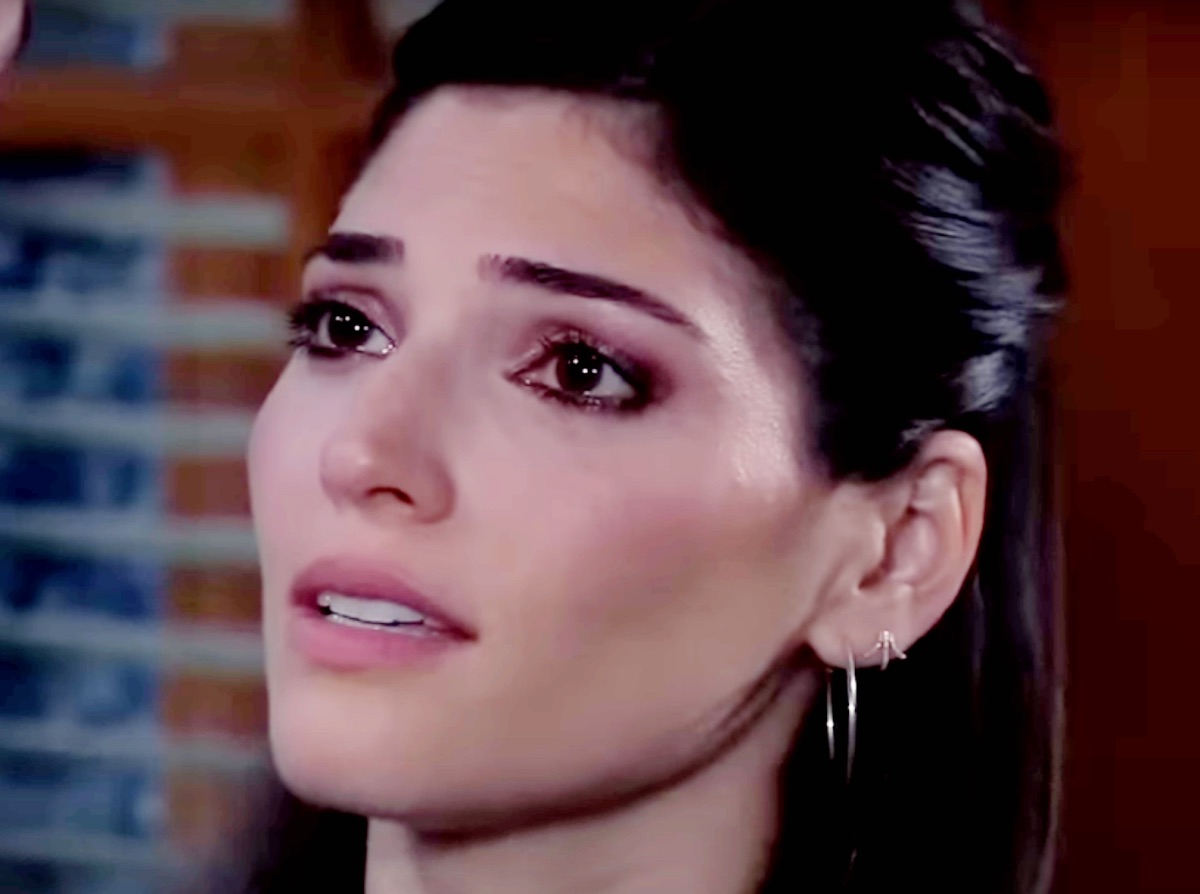 General Hospital spoilers and updates for Tuesday, May 23 tease family squabbles, fights and fears. Brook Lynn Quartermaine (Amanda Setton) squabbles with Granny, Spencer Cassadine (Nicholas Alexander Chavez) starts a fight and Nina Reeves (Cynthia Watros) is full of fears.
General Hospital Spoilers: Dex Heller's Caught With His Pants – Off
Dex Heller's (Evan Hofer) caught with his pants off when a woman comes in the steam room with him only in a towel, and him likewise. The mystery woman is definitely flirtatious and someone who knows him, although he keeps his eyes shut and doesn't respond. She tells him, hand on hip, "fancy seeing you here" but she doesn't sound like Josslyn Jacks (Eden McCoy) and if she was, he'd respond, and quickly!
It's possible this steam room is at Volonino's Gym, but it could be elsewhere as well. Josslyn will update Trina Robinson (Tabyana Ali) about something later and Trina's at the gym, but if this was her in the steam room he wouldn't just keep quiet!
GH Spoilers: Family Squabbles
Brook Lynn appears to be at the Quartermaine mansion as she lays into her granny, likely shouting at Tracy Quartermaine (Jane Elliot). Brook Lynn is livid that once again, Tracy has gotten into her business, wanting to know why she can't stay out of it like she promised? Perhaps it's already gotten back to her that she interfered with Harrison Chase (Josh Swickard) at the Metro Court and made a scene. She told Chase to either treat Brook Lynn right or let her go and drew the wrath of Gregory Chase (Gregory Harrison).
General Hospital Spoilers: Brotherly Advice
Meanwhile, Chase is still at the Metro Court talking to Hamilton Finn (Michael Easton) who led Tracy away from the squabble with Gregory. Chase looks like a whipped puppy as Finn asks him if he can put all this behind him for good? It sounds like Tracy really got to him but he's not sure what he wants to do.
Chase will make a romantic gesture, but will it be after talking to Finn, or has he already tried, and been sent away by Tracy? She is very controlling and she likes to just come in and take over!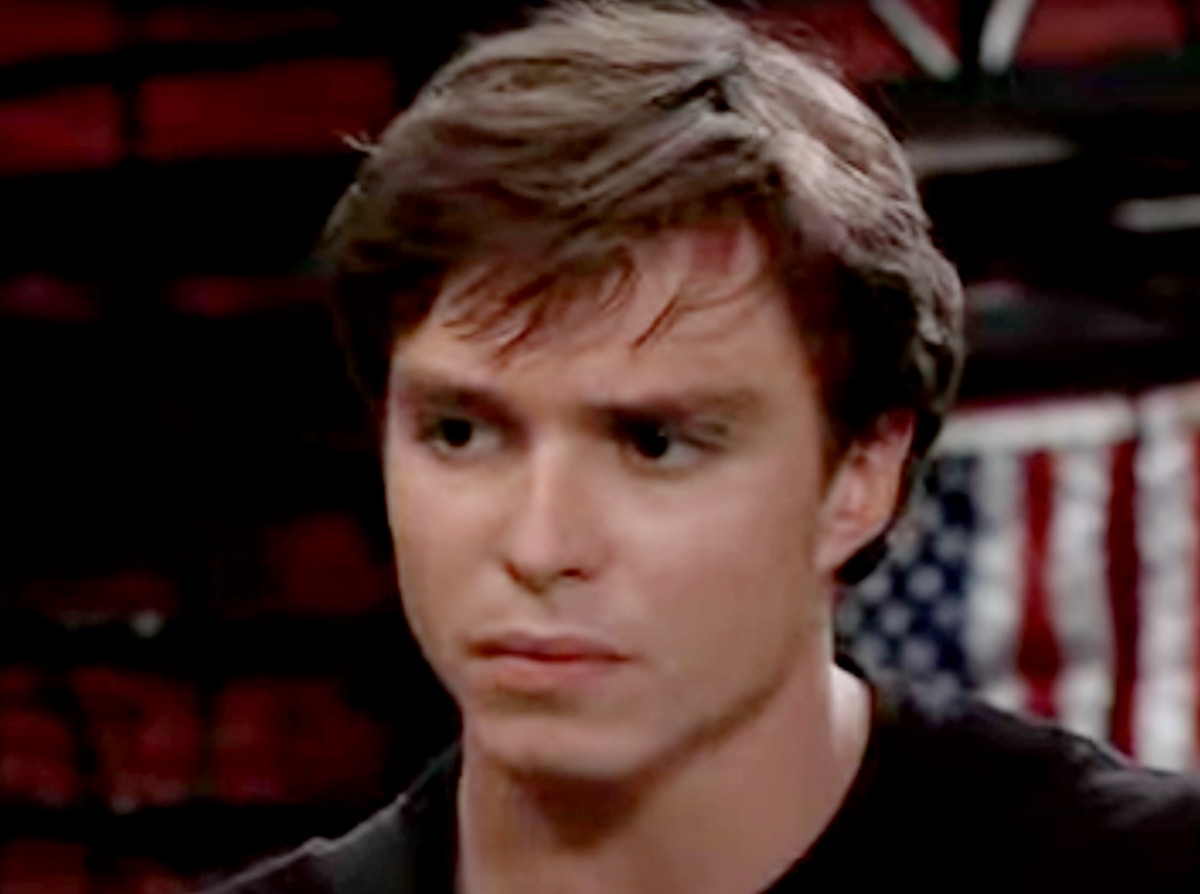 GH Spoilers: Fights
At Volonino's Gym, Trina talks to Spencer who looks like he's been in the boxing ring but the fight may have been somewhere else! Trina tells him it would be better for everyone if the two of "them" could just get along. But who's the other one of "them"-might it be Dex, already steamed in a steam room, or is it someone else? Maybe someone else came by the gym who triggered Spencer's ire!
General Hospital Spoilers: Back To Family Squabbles
And it's back to family squabbles at the Quartermaine mansion, as Tracy shouts "you're better off without him!" It sounds like this is the other side of the argument that Brook Lynn is having, where she tells presumably Tracy to stay out of things! Like grandma, like granddaughter, they're now locking horns.
But when Tracy wants her way she is serious as a heart attack. Including that time she let Edward Quartermaine (most recently John Ingle) have one right in front of her, withholding his medication until she got her way!
GH Spoilers: Ned Quartermaine's In The Bull's Eye
It's obvious Ned Quartermaine's (Wally Kurth) still in the bull's eye as the number one suspect to be whistleblower, getting Carly Spencer (Laura Wright) and Drew Cain (Cameron Mathison) in trouble. Carly encounters Olivia Quartermaine (Lisa LoCicero) at the Metro Court, and says to her, "Your husband? He's a different story". Maybe Olivia wants to know if she and Carly are still friends since she blames Ned right along with the rest of the family and Carly gives her reassurance.
General Hospital Spoilers: Fears And Tears
Nina's full of fears and tears as Sonny Corinthos, (Maurice Benard) after proposing marriage to her, hasn't gotten the answer he thought it would. They're at Crimson in her office as it sounds like a guilty feeling Nina told him no, and he's insistent, asking her if she wants to rethink her answer? It's not that she doesn't want to marry him but she feels like she'll always be an outsider and never have a relationship with her daughter and grandchildren, regardless.
Also weighing heavy on her is her impulsive action having Martin Grey (Michael E. Knight) file an anonymous whistleblower report, prompting the SEC's actions. She looked like maybe she was going to confess that to Sonny earlier, but chickened out.
Be sure to catch up on everything happening with GH right now. Come back here often for General Hospital spoilers, news, and updates.