Y&R Spoilers Tuesday, October 31: Nate Rats out Mamie, Kyle's Solemn Vow, Jack Needs a Favor From Ashley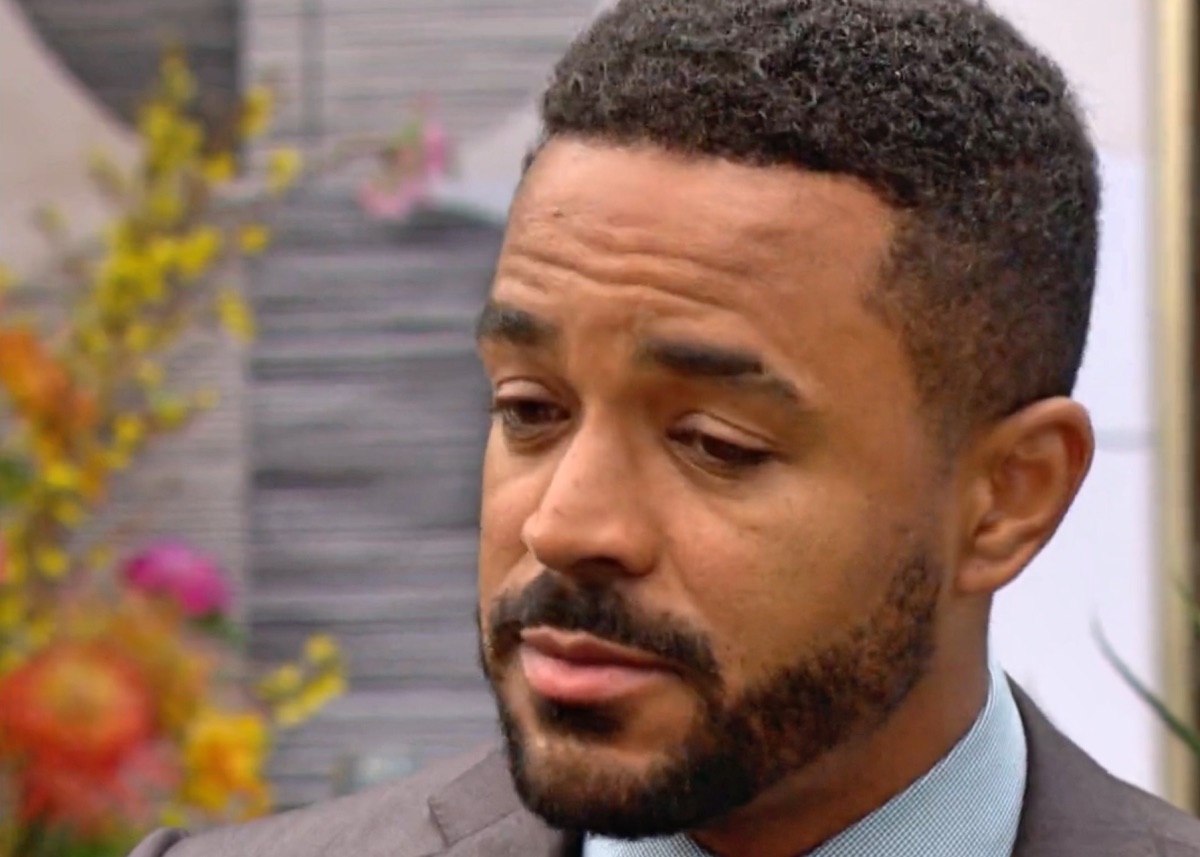 The Young and the Restless (Y&R) spoilers for Tuesday, October 31, 2023, tease that oily Nate Hastings (Sean Dominic) does what he does best, snitch on people.
This time around he sells out Mamie Johnson (Veronica Redd) to Lily Winters (Christel Khalil) and Devon Hamilton-Winters (Bryton James). One big happy family.
What is it Nate has to say about the family matriarch?
The Young and the Restless spoilers: Nate Spills News
Nate lets his cousins know that he saw a text from con artist Tucker McCall (Trevor St. John) on Mamie's phone. Why was he even looking at her personal messages anyway?
Nonetheless, he is eager to spill the dirt and Lily and Devon are pleased with the intel although displeased with Mamie.
Devon has proof that Tucker lied to him about being in cahoots with Mamie. Leave it to Tucker to try and spin some cockamamie story that he was trying to get her address so he could send her a bonsai tree.
But Devon is over Tucker's lies and has no intention of playing this lose-lose game all over again.
Y&R spoilers: Kyle's Promise
Meanwhile, sneaky Kyle Abbott (Michael Mealor) makes Tucker's day by promising to be a team player in a slimy bid to undermine his family's company.
Kyle thinks he deserves more at Jabot than his dad Jack Abbott (Peter Bergman) is willing to give him, and this is how he justifies throwing his family under the bus.
Can Audra Charles (Zuleyka Silver), Kyle, and Tucker really pull off a takeover of Jabot? They think so, but look for Tucker to test Kyle's loyalty in an underhanded manner.
The Young and the Restless spoilers: Ashley's Fickleness
Elsewhere Ashley Abbott (Eileen Davidson) trash talks Tucker to Mamie, who was her stand-in mom after Dina Mergeron (Marla Adams) abandoned her. Mamie values Ashley's opinion and decides to kick Tucker to the curb.
At the same time Jack asks Ashley for a favor, and it could have to do with bamboozling Tucker. Does this family never learn? Ashley has shown she has no resolve where Tucker is concerned, despite ditching him after their recent Parisian honeymoon.
Having Ashley try and fool Tucker would be a disaster in the making and The Young and the Restless spoilers tease that Tucker and Jack are about to take their animosity to new levels in the coming days!
Be sure to catch up on everything happening with Y&R right now. Come back here often for The Young and the Restless spoilers, news, and updates.