B&B Spoilers Tuesday, October 31: Brooke Learns The Truth, The Results Are In, A Surprise Kiss
The Bold And The Beautiful spoilers for Tuesday, October 31 indicate that Brooke Logan (Katherine Kelly Lang) will learn the truth about Eric Forrester (John McCook). The Fashion show results are in, who came out on top? A Surprise Kiss follows a day of flirting.
Brooke Logan Learns The Truth
The Bold and The Beautiful spoilers reveal that RJ Forrester (Joshua Hoffman) vowed to keep Eric's secret until after the fashion show.
However, Brooke has witnessed some of Eric's coughing fits and has been trying to get answers from Donna Logan (Jennifer Gareis) and Katie Logan (Heather Tom). When Brooke's badgering doesn't work, she will question RJ who cannot hold it in any longer.
Brooke will corner RJ and ask what is going on with Eric. Brooke will explain that she has seen the coughing fits he takes and will demand to know if something is wrong.
RJ will finally give in and tell Brooke that Eric is very sick. After all, Eric's doctor has given him six months to live, and that is why his life has depended on winning this challenge.
B&B Spoilers: The Results Are In
Eric has gone against his doctor's wishes and finished out this contest and now he wants to know who has won.
Carter Walton (Lawrence Saint-Victor) knows that result but will not reveal them just yet. Instead, Ridge and Eric will find out the results later in the week. The father and son will face each other when they are revealed.
Ridge will find out at some point that his father is dying and just how much he put into this fashion show. Ridge has been determined to beat Eric and will certainly feel guilty for not doing this with him when he asked.
Will Eric end up on top as he thought? Will Eric lose to Ridge making this risk not worth taking at all?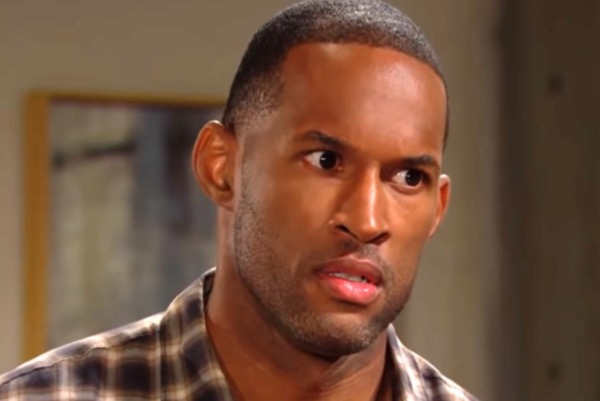 The Bold And The Beautiful: A Surprise Kiss
Esther Valentine (Kate Linder) and Charlie Webber (Dick Christie) have been flirting non-stop ever since they met.
As Esther and Lauren Fenmore (Tracey E. Bregman) get ready to return to Genoa City, Charlie and Esther will say their goodbyes.
However, they may make plans to see each other again as well. Once Charlie and Esther are ready to part ways there will be one surprise.
Charlie and Esther will kiss instead of shaking hands this time. These two have hit it off pretty well and with Charlie's old girlfriend out of the picture will Esther and Charlie start a new romance?
Be sure to catch up on everything happening with B&B right now. Come back here often for The Bold And The Beautiful spoilers, news, and updates.