GH Spoilers UPDATE Tuesday, October 31: Moves Made, Mornings After, Suggestions Made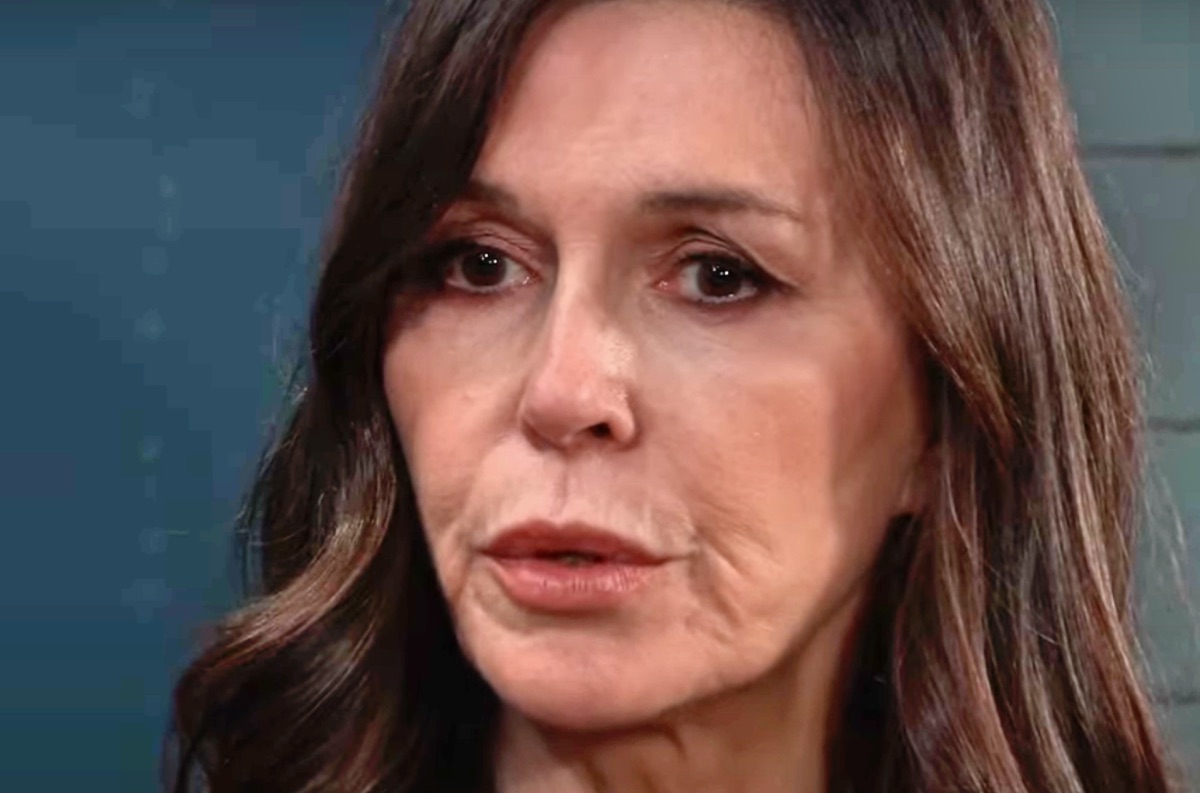 General Hospital spoilers and updates for Tuesday, October 31 tease moves made, mornings after and suggestions made.
Anna Devane (Finola Hughes) makes a move, Hamiton Finn (Michael Easton) enjoys a morning after, and Josslyn Jacks (Eden McCoy) makes a suggestion.
General Hospital Spoilers: It's A Deal
Valentin Cassadine (James Patrick Stuart) makes a deal with Charlotte Cassadine (Scarlett Fernandez) at the Haven Bistro.
Charlotte wants to go out by herself on Halloween to trick and treat, supposedly with her friends. She doesn't think her Papa trusts her-he actually doesn't but he doesn't want her to know that.
She agrees to a counseling visit with Dr. Kevin Collins (Jon Lindstrom) even though she doesn't think she needs it. Later, Anna Devane (Finola Hughes) will stop by with some news and she'll overhear it.
GH Spoilers: Making Moves
Anna's news that she stops by to tell Valentin while Charlotte overhears, is that she's got a new place of her own; she's moving into Maxie Jones' (Kirsten Storms) old apartment.
She smiles and says this is exactly what she needs-unfortunately, she doesn't need a very big place since she lost almost everything to arson.
The apartment is small, but has two bedrooms, a kitchen, and a small living room and it's nice and bright. She probably could stand some security, whether she wants it or not-but one thing at a time, she needs to have a little time to get everything right.
General Hospital Spoilers: Mornings After
Finn's a little drowsy after his night with Elizabeth Baldwin (Rebecca Herbst) who's already up and making breakfast. He asks her if he was worth waking up to, she just turns around and smiles.
She looks like perhaps she's getting ready to crack an egg, her fist around something.
Maybe she'll make some pancakes, given they have some freshly acquired Vermont maple syrup. It sounds like a nice breakfast for a morning after a first overnight together.
GH Spoilers: Felicia Scorpio Likes An Idea
Elsewhere, Felicia Scorpio (Kristina Wagner) smiles excitedly as she tells someone something's a brilliant idea. Later in the week she'll deliver a gift to Anna, so maybe she's shopping for it now.
Felicia herself probably had the brilliant idea for Anna to take over Maxie's apartment, being Maxie's mother and Anna's good friend. It does seem like a perfect solution, Maxie's apartment needing rented and Anna needing a place to live.
General Hospital Spoilers: Suggestion Made
At Josslyn Jacks' (Eden McCoy) dorm room at PCU, she's again studying with Adam (Joshua Benard). She makes the suggestion that he comes with her to Kelly's, as he looks up a bit blindsided.
Perhaps Trina Robinson (Tabyana Ali) needs a place to be alone with Spencer Cassadine (Nicholas Alexander Chavez) so they need to vacate.
Kelly's is a public place and Joss may be picking up on a little more than needing a study partner on Adam's part. He's shown up unexpectedly quite a few times lately.
GH Spoilers: Maxie Jones Touches Base With Carly Spencer
At Kelly's, Maxie is sitting at the counter with a moving box in her hand, and Carly Spencer (Laura Wright) tells her to listen to her gut. Perhaps Maxie's still having misgivings having moved herself and her kids into Lulu Spencer (Emme Rylan) and Dante Falconeri's (Dominic Zamprogna) old place.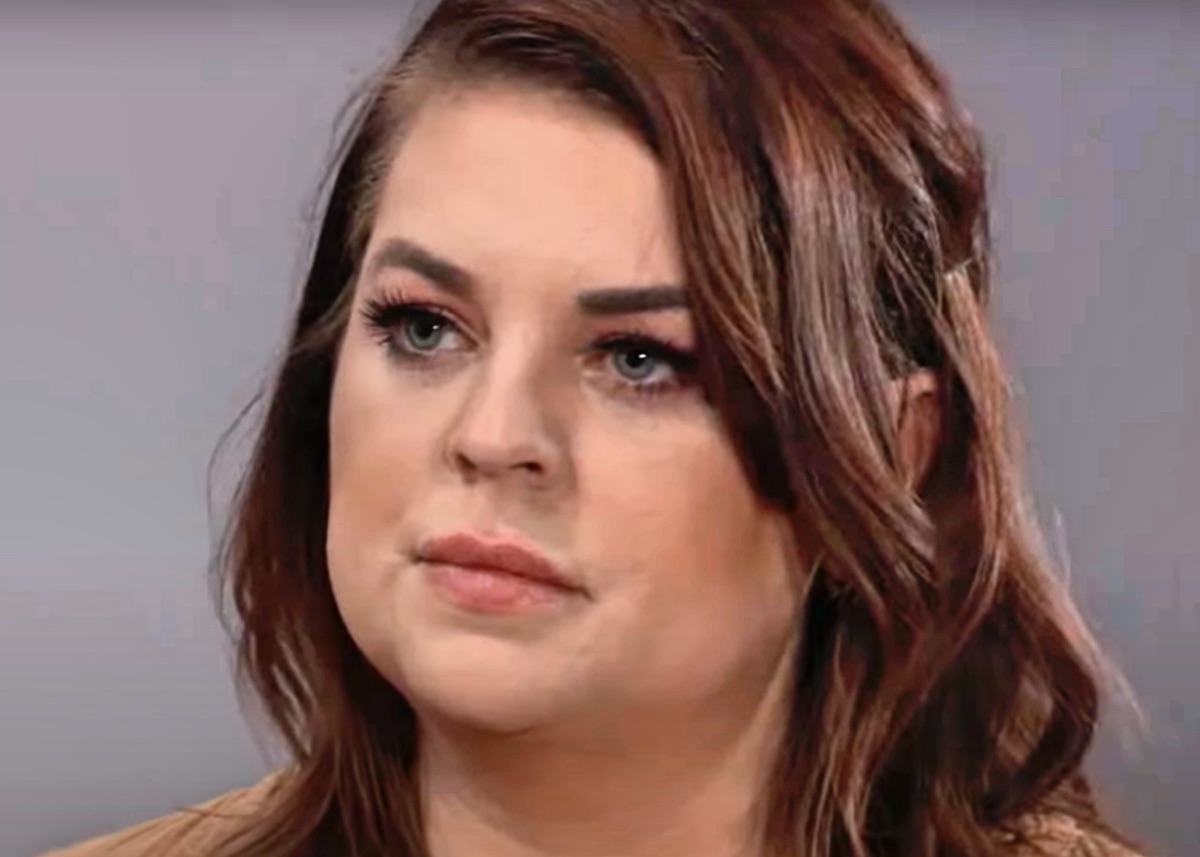 However, it's better that someone's in it than it just sitting vacant, and it's too late to turn back now with Anna taking her apartment. Carly doesn't want to tell her cousin's best friend what to do but she'll support her in her decisions.
General Hospital Spoilers: Laura Collins Touches Base With Sonny Corinthos
At Pozzulo's, Laura Collins (Genie Francis) touches base with Sonny Corinthos (Maurice Benard). She'd gone asking for Sonny's help, and it's likely help with the newly released Cyrus Renault (Jeff Kober). Sonny assures Laura that if Cyrus makes one move, he's going to be all over him.
Cyrus has made some moves already, supposedly to make amends. But no one really trusts that Cyrus has reformed as he says.
GH Spoilers: Unwanted Visits And Nightmares
It looks like Cyrus has made an unwanted visit at the Jerome Art Gallery, the second one and he's showing his true colors! As Spencer approaches him he's got Trina in a chokehold, telling Spencer he needs a hostage and she's coming with him!
But Trina also has a nightmare, and this could be her nightmare having just seen and confronted Cyrus the other day.
It's no surprise that Trina would have nightmares about Cyrus, considering the hostage situation at her and her family's house a couple years back.
Be sure to catch up on everything happening with GH right now. Come back here often for General Hospital spoilers, news, and updates.