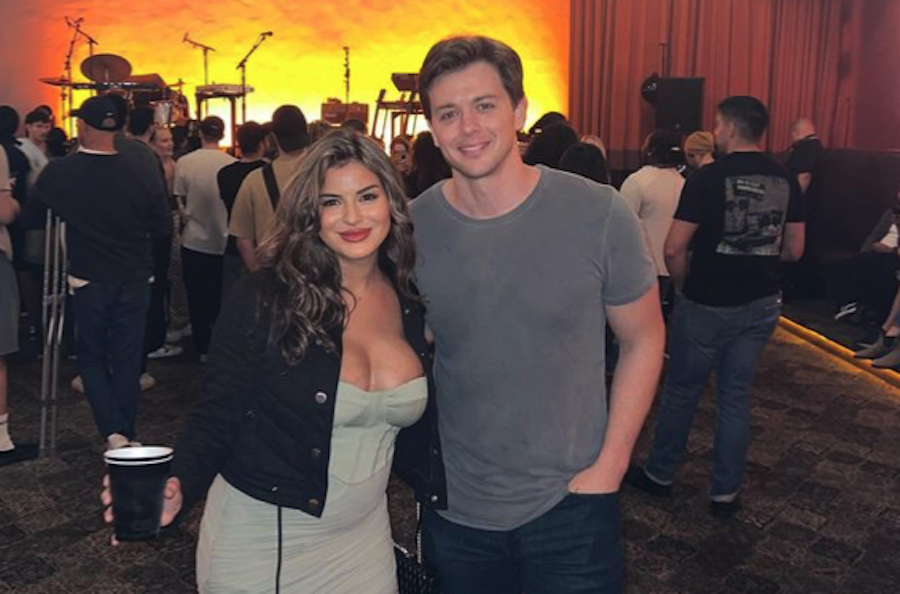 We have a feeling that this might turn into a storyline of its own. General Hospital star Chad Duell is dealing with a little drama of his own at home as his girlfriend and baby mama Luana Lucci is hitting out at her online haters. Here's what you need to know.
General Hospital News: Chad Duell's Girlfriend Gets Nasty With Her Haters
Chad and Luana welcomed their son Dawson back in September. But some critics think Luana has been spending a lot of time partying and not enough time with her baby at home. At least, that's how it appears on social media.
Sharing several photos of herself with her baby, Luana wrote to her social media followers, "n response to the recent comments and DMs I've received from trolls, it's disheartening to read messages suggesting that I birth my son and never spend time with him, or that I'm constantly going out. Comments like 'Poor Chad, it seems he is the only one holding him and taking care of him…' are nothing short of judgmental and unfair."
General Hospital News: Luana Speaks Out
She then continued, "Let me set the record straight. I am the one who stays awake all night with him, and I spend every day with him while Daddy is at work. My little one is a handful, and he hates to sleep, so he's in my arms 24/7. I AM THE ONE BEHIND EVERY CUTE VIDEO YOU SEE. Of course, this is my Instagram, and I choose to share only a small glimpse of my life. Shaming a mother because she also wants to have some time to herself is not only unfair but also ridiculous. I love my son and cherish every moment with him, but I also deserve moments of personal time and a life beyond motherhood."
Of course, many of her fans commented on the matter with, "It's sad you even had to write this post, but this is our world. You are beautiful and your son is too AND you're doing an amazing job!" along with, "You don't need to explain yourself to anyone. Unfortunately they're people who are quick to make assumptions. This is your life and your beautiful family. Excuse my French, but f/k what anyone has to say! Parenting is hard enoughGod bless you and your family!"
General Hospital fans will have to tune in to find out what will happen next! Tell us, what do you think of this story? Drop us a line in our comments section below with your thoughts. Also, don't forget to come back right here for all the latest news and gossip about all of your favorite British royals, Hollywood actors, and reality television stars. We've got you covered.