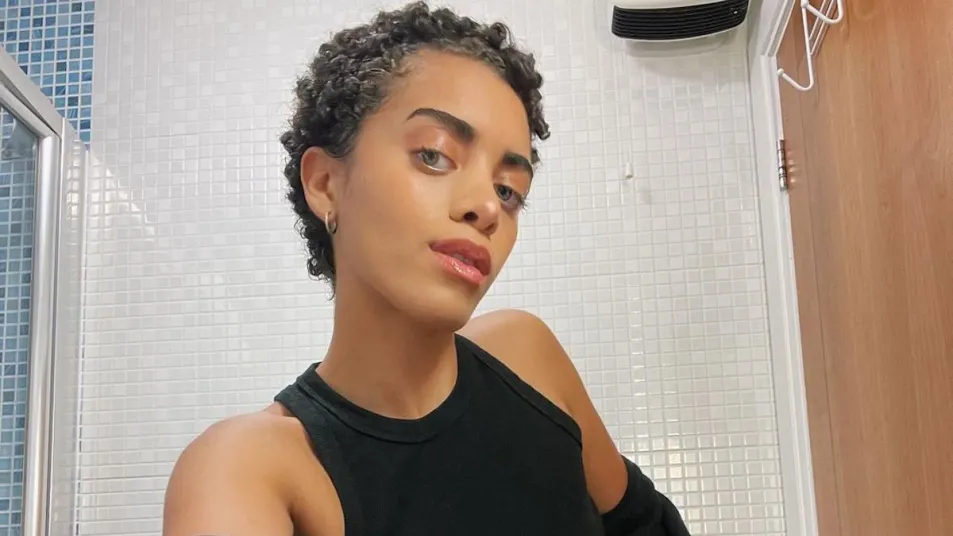 The Bold and the Beautiful news says that Kiara Barnes is back, but it's not exactly what you think. The actress, who is best known for her role as Zoe Buckingham on the hit CBS soap, is back at work for the second season of Fantasy Island. Here's what you need to know.
The Bold and the Beautiful News: Kiara Barnes Is Back
Kiara took to her Instagram account to share the exciting news with her fans. "I'm so happy to be back in Puerto Rico!" she declared. "Who's ready for more Roarke, Ruby, Javier, and lots of new adventures?"
Currently, there is no air date for the first episode of Fantasy Island's second season and at the same time, Kiara has not said anything about her return to The Bold and the Beautiful. Instead, she seems to be focusing on her outside projects and of course, her personal life which includes her cat Luna.
Speaking to Soap Opera Digest back in September of 2020, Kiara opened up about how Luna ended up in her life. There's actually a connection to The Bold and the Beautiful, too. She said, "I actually ended up adopting her about a year ago from someone within our office here at B&B. I had been talking about wanting a cat for a long time and I was talking with Annika [Noelle, Hope]. Annika has a cat and Annika was like, 'I'll keep an eye out for you,' and then she let me know that someone up in the office had found this cute little cat over a break."
The Bold and the Beautiful News: Will Zoe Come Back To Forrester Creations?
She continued, "This person had three or four cats at the time and she was like, 'I just can't take on an extra one,' and I ended up meeting Luna up in the office for the first time. I was super-nervous because I only had dogs growing up. I was like, 'I hope she likes me,' and almost immediately, she fell asleep in my arms and we just totally connected. The woman from the office was like, 'Oh, my gosh. That's so crazy because she's so skittish.' They found her in the bushes at the front of the house, just hiding in there. She must have gotten lost from her family."
In the meantime, let us know what you think by leaving us a line with your thoughts in our comments section below. The Bold and the Beautiful airs weekdays on the CBS network. Check your local listings for times.
Be sure to catch up with everything on B&B right now. Come back here often for The Bold and the Beautiful spoilers, news and updates.