General Hospital Spoilers UPDATE Friday, February 24: Tempting Deals, Sage Advice, Unwanted Visitors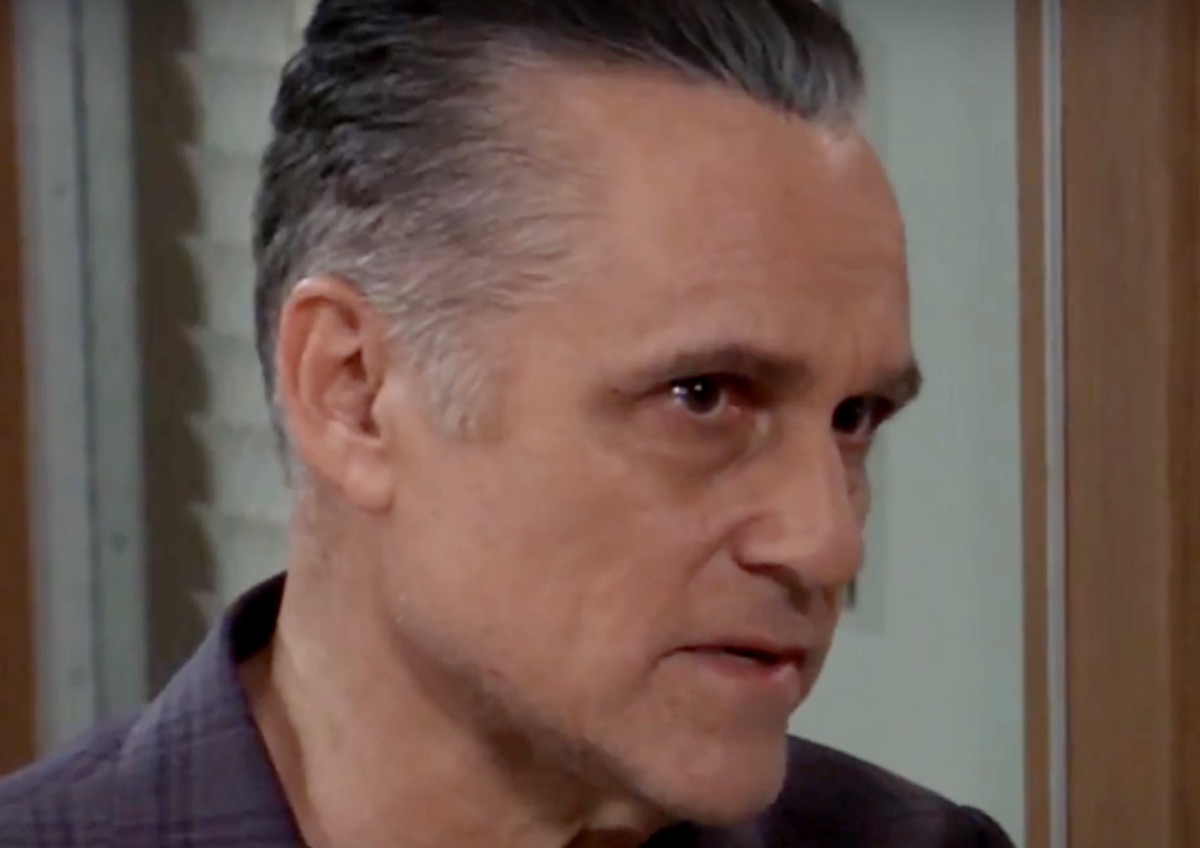 General Hospital spoilers and updates for Friday, February 24 tease tempting deals, sage advice and unwanted visitors. Robert Scorpio (Tristan Rogers) is offered a tempting deal, Sonny Corinthos (Maurice Benard) gives sage advice, and Esmé Prince (Avery Kristen Pohl) has an unwanted visitor.
General Hospital Spoilers: Tempting Deal
At the Port Charles Police Department, District Attorney Scorpio looks doubtful as Attorney Scott Baldwin (Kin Shriner) wants to tempt him with a deal. Scott tells Robert he's about to make his life a whole lot easier. Elizabeth Baldwin (Rebecca Herbst) insisted on making a confession to the police about her part in Nikolas Cassadine's (Adam Huss) unlawful captivity of Esmé for several months.
Elizabeth had provided prenatal care and went to all kinds of lengths to protect Nikolas, who had been her friend since they were teenagers. More recently, she let that friendship go after being convinced he'd gone bad.
GH Spoilers: Ava Jerome's Hospital Visit
Meanwhile, Nikolas' ex, Ava Jerome (Maura West) is visiting at the hospital, and it looks like she's either in the cafeteria or near the breakroom. Nurses in scrubs can be seen at the vending machines in the background, as Ava smiles and asks someone did that really seem so strange? She's probably back to check in with Austin Gatlin-Holt (Roger Howarth) who couldn't talk to her the night before because he was being admitted. They have some unfinished business regarding disposing of Nikolas' body before someone else finds him in the closet in the Cassadine stables.
General Hospital Spoilers: Jordan Ashford Taken Aback
Meanwhile, back at the Port Charles Police Department interrogation room, Police Commissioner Jordan Ashford (Tanisha Harper) is taken aback. It could be Elizabeth that's telling her she attacked Nikolas, as Jordan and Dante Falconeri (Dominic Zamprogna) conduct an interrogation.  The last person in that room had been Heather Webber (Alley Mills) who claimed to Dante she was going to confess, but that seems a strange confession for her.
Besides, Heather isn't at the PCPD anymore – she's escaped again and she's in the maternity ward. Heather just couldn't stay away from her daughter and grandson!
GH Spoilers: Sage Advice
Also at the hospital, Sonny gives his nephew Spencer Cassadine (Nicholas Alexander Chavez) some sage advice. He tells him he can't fix his messes, likely referring to the messes of his father, Nikolas. They are in front of some windows with blinds, and it could be the nursery at GH where Spencer and Sonny are admiring his new nephew. Laura Collins (Genie Francis) will also show up and she and Sonny will comfort Spencer. Spencer still wants to adopt his little brother but that may be more difficult than he imagines.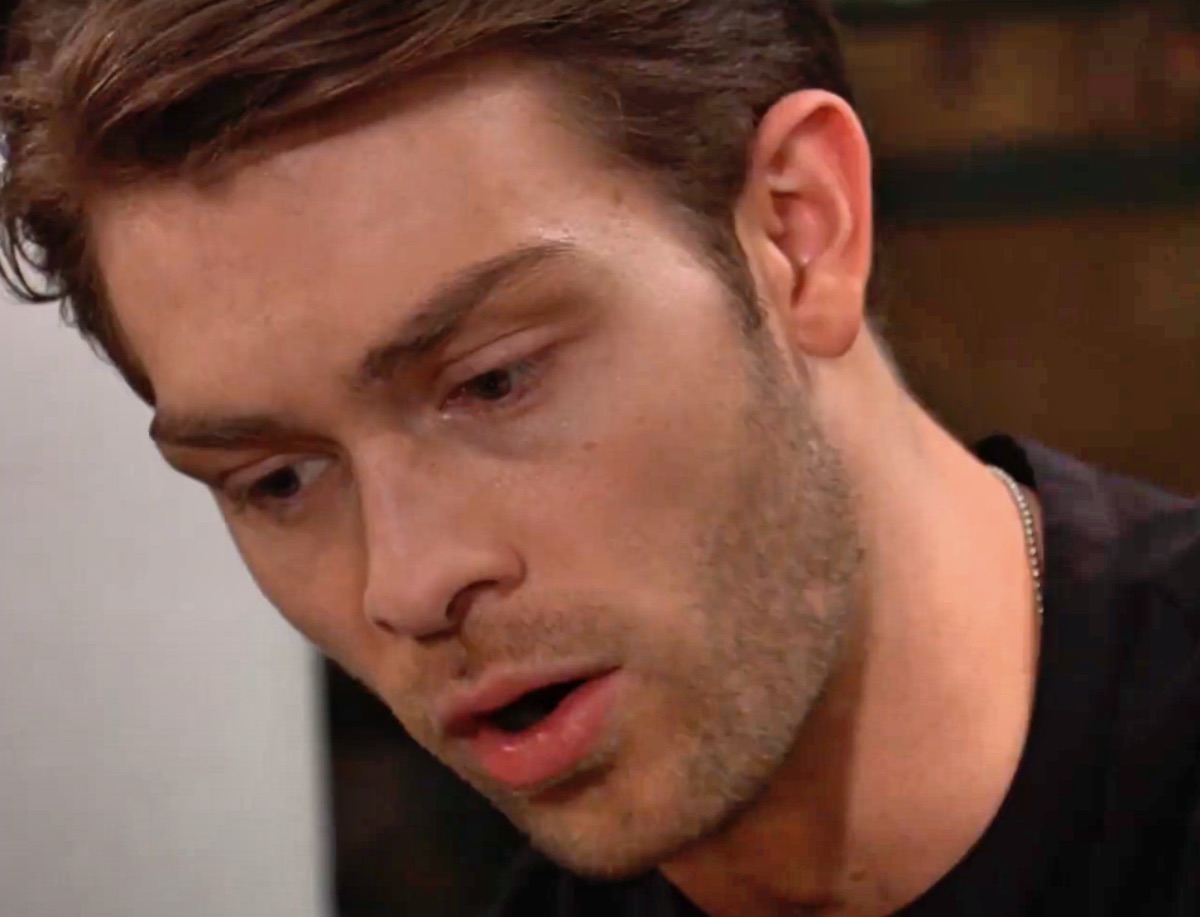 General Hospital Spoilers: Josslyn Jacks Has Mixed Emotions
Back at Dex Heller's (Evan Hofer) apartment, where Josslyn Jacks (Eden McCoy) spent the night with Dex, she has mixed emotions as he tells her if he keeps working for Sonny he'll have to leave town. She'd overheard him on the phone setting up the shipment with Pikeman Security Group where Sonny will be framed on federal charges. Dex had told Josslyn a half-truth when she asked what the call was about.
He is setting up Sonny to be taken down by the Feds, but he's not really working for Sonny, he's working for her brother Michael Corinthos (Chad Duell). But he can't explain any more of it until after this operation.
GH Spoilers: Unwanted Visitor
Back at the GH maternity ward where Esmé is cradling her newborn, she worries as Heather has suddenly appeared in her room, orange jumpsuit, shackles and all. One has to wonder how she broke out of the PCPD jail, where she was headed after Dante sent Sasha Gilmore (Sofia Mattsson) on her way. He was getting ready to take Sasha's statement when Heather had claimed she was going to confess to the Hook murders.
Esmé looks tense and worried, as well as angered, as Heather says she's her mother, where else would she be? Esmé looks ready to request a DNA test while they're both in the hospital!
Be sure to catch up on everything happening with GH right now. Come back here often for General Hospital spoilers, news, and updates.