General Hospital Spoiler UPDATE Thursday, February 23: Half-Truths, Confrontations, Help Needed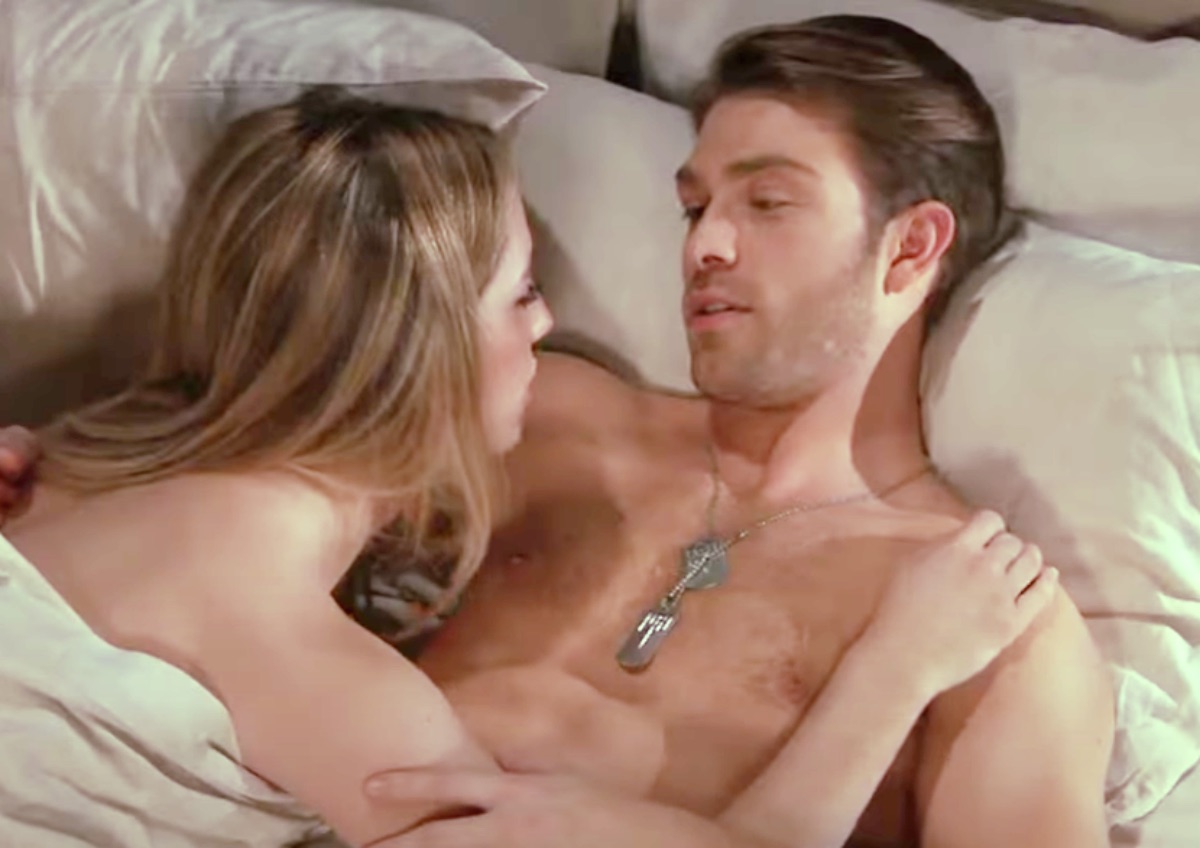 General Hospital spoilers and updates for Thursday, February 23 tease half-truths, confrontations and help needed all over Port Charles. Dex Heller (Evan Hofer) tells a half-truth, Nina Reeves (Cynthia Watros) starts a confrontation and Sonny Corinthos (Maurice Benard) needs some help!
General Hospital Spoilers: Hot Bodies And Half-Truths
Josslyn Jacks (Eden McCoy) and Dex are sweaty under the sheets as she tells him she doesn't want it to stop. It sounds like he is putting a little break in their romantic relationship as he and Sonny prepare to go on mob business. Dex wasn't even supposed to have anything to do with Joss at all and was warned numerous times to stay away.
But now they've been lovers for a little while and he'll tell a half-truth, likely about the reason for the break. She has no idea that he's working for Michael Corinthos (Chad Duell) and setting a trap for Sonny to go down, likely with federal charges this time.
GH Spoilers: Sasha Gilmore Is Very Determined
Elsewhere, Sasha Gilmore (Sofia Mattsson) is very determined as Cody Bell (Josh Kelly) asks her if she knows what she's doing. She assures him that she absolutely does, and wants to make sure justice is done. Cody wants to help, because he has realized that the Gladys he knows is in trouble with gambling debt at Selina Wu's (Lydia Look) high stakes poker game is Sasha's mother-in-law.
Gladys Corbin (Bonnie Burroughs) already gave Selina an expensive pair of earrings that were given to her by Sasha for Christmas, and sold Brando Corbin's (Johnny Wactor) garage way under market. Gladys has been Sasha's guardian and Cody's concerned she's been spending Sasha's money because he knows what gambling addicts do.
General Hospital Spoilers: Back From England
It looks like Sam McCall (Kelly Monaco) and Dante Falconeri (Dominic Zamprogna) have returned from Devon, England where they tracked down Esmé Prince's (Avery Kristen Pohl) nanny. A lot has changed in Port Charles since they talked to Maggie Fitzgerald (Heather Olt) after finally gaining her trust. The issues that they wanted Maggie to help Esmé with are mostly resolved-Ryan Chamberlain (Jon Lindstrom) is dead and Esmé's had her baby boy.
Esmé was disturbed to find out that Heather Webber (Alley Mills) was her birth mother and still hasn't regained her memory. The Hook case seems to be solved at least for the last few cases-Heather was an avenging something, but she wasn't no angel!
GH Spoilers: Truth Bombs
At General Hospital, Drew Cain (Cameron Mathison) is slinging a few truth bombs at someone, possibly Portia Robinson Ashford (Brook Kerr) who won't get any sympathy from him. Drew just went through a situation with Carly Spencer (Laura Wright) who kept Willow Tait's (Katelyn MacMullen) birth mother a secret when she had proof for several months. Drew's buddy Curtis Ashford (Donnell Turner) is dealing with Portia assuming Trina Robinson (Tabyana Ali) wasn't his daughter and Portia acting like she knew. Drew tells the person they have no one to blame but themselves, and that is the God's honest truth!
General Hospital Spoilers: Confrontation
Just then, Nina Reeves (Cynthia Watros) comes around a corner and likely interrupts Drew's conversation, only hearing part of it. As usual, she doesn't have the whole story before making her judgment and can't believe Drew would be okay with that. They'll continue to argue and Nina will try to make Drew take sides between her and Carly, who are at odds again.
Nina will tell Drew if he is siding with Carly, he can't be on her side. He needs to choose whether to be friends with her or with Carly!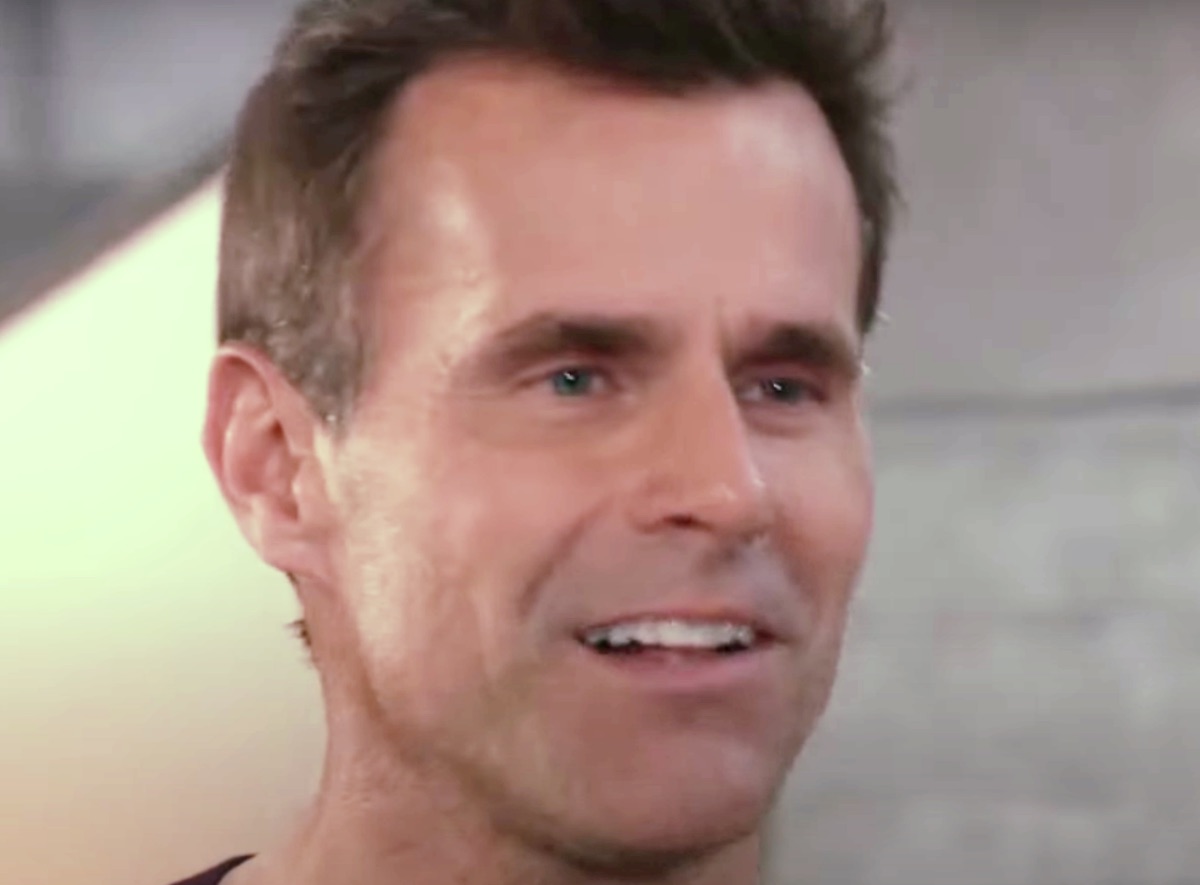 GH Spoilers: Sonny Corinthos Needs Some Help
Meanwhile, Sonny is at the Quartermaine mansion talking to Brook Lynn Quartermaine, (Amanda Setton) who he's hoping will broker a truce between him and Michael, and perhaps between Carly and Nina. Perhaps he'll even ask about making peace between Nina and Willow, but Liesl Obrecht (Kathleen Gati) already tried that. Sonny tells his "favorite niece" he was wondering if she could help him. He and she think of each other as family since her mom and Sonny as well as Olivia Quartermaine (Lisa LoCicero) all grew up together in Bensonhurst. She may or may not attempt it, since she's in enough squabbles with the Quartermaines.
General Hospital Spoilers: Carly Spencer Gives Emotional Support
Meanwhile, it looks like Willow may have come home from General Hospital unless she's in a different part, maybe a hospice area waiting on the bone marrow tests. Carly gives emotional support as Willow is torn about continuing to lie to Wiley Corinthos (Viron Weaver) about her medical condition. Willow doesn't have a lot of time left, although she does look better than she did in her ICU room. She asks Carly how much longer she and Michael keep lying to their child, who knows she's sick but doesn't know she's dying.
Be sure to catch up on everything happening with GH right now. Come back here often for General Hospital spoilers, news, and updates.