General Hospital Spoilers: Taggert Is Not Playing Any Games – He Insists He's Trina's One And Only Father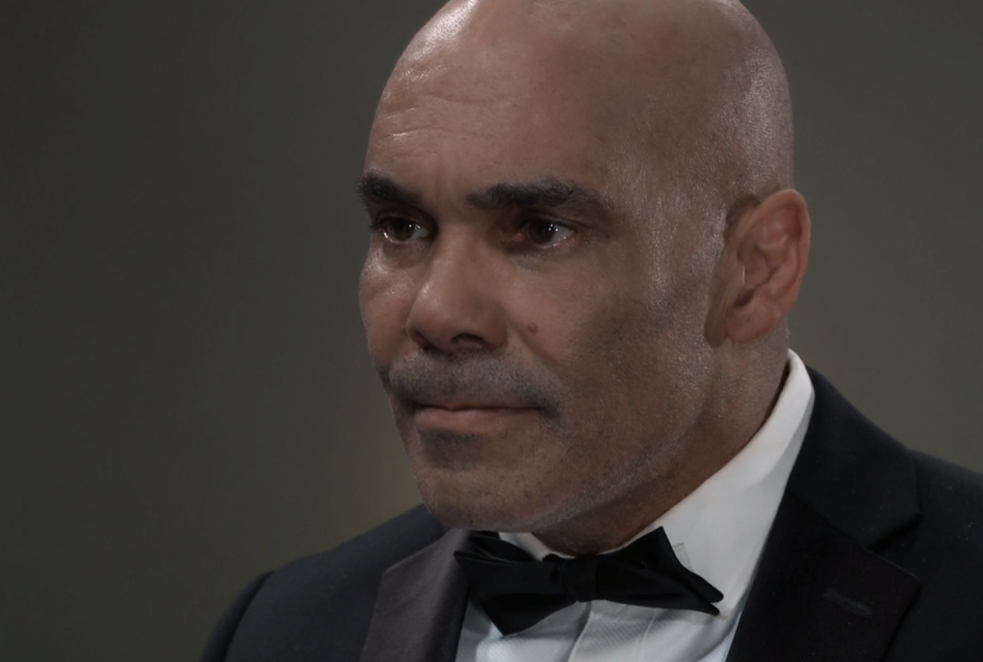 General Hospital spoilers say that Taggart is not playing any games. That's because he knows that while anyone can be a father, there are only a few people out there who can be daddies and that's exactly who he is. In fact, Taggert makes it pretty clear that he doesn't care what any DNA test says. He is Trina's father and he's sticking it out.
General Hospital Spoilers: Taggert Is Not Playing Any Games – He Insists He's Trina's One And Only Father
Sure, this DNA test might have had everyone on pins and needles, but Taggert knows deep down in his heart that he is Trina's father. He doesn't care what Portia has to say about it either. Sure, he might be playing emotional games right now with Curtis but as far as Taggert is concerned, Trina is his baby girl and she will always be his baby girl.
Of course, many General Hospital fans sure did have a lot to say about the matter on social media. Some even commented with, "OMG they have talked the affair issue over and over. Heroic statements forgiveness statements on and on. However the most important issue hardly mentioned…trust… Just get a DNA test (she's an MD) and get onto something else! There will always be affairs on GH so move on!" along with, "Taggert had me wrapped around his little finger today with his every word! The passion pouring out of him was so real, I can't get enough of Taggert. Trina is HIS daughter and will always be HIS daughter PERIOD! #TeamTaggert @realandrews your brought me to tears!"
General Hospital Spoilers: What's Next In Port Charles?
Another fan wrote, "Give this character/actor more air time. LOVE this man of integrity a spotlight. He IS Trina's dad no matter what. So far the only one in the storyline to put TRINA first. Portia chose her best option 20 years ago. Curtis rejected her. Taggert didn't.  Did he know about the affair? Anyhoo. Taggert was a good husband and father No one can change the past."
Of course, General Hospital fans will have to tune in each and every day to find out what will happen next! Until then, let us know what you think by leaving us a line with your thoughts in our comments section below. General Hospital airs weekdays on the ABC network. Check your local listings for times.
Be sure to catch up with everything on GH right now. Come back here often for General Hospital spoilers, news and updates.