General Hospital Spoilers UPDATE Thursday, June 8: Update Questions, Requests For Help, Motherly Guilt Trips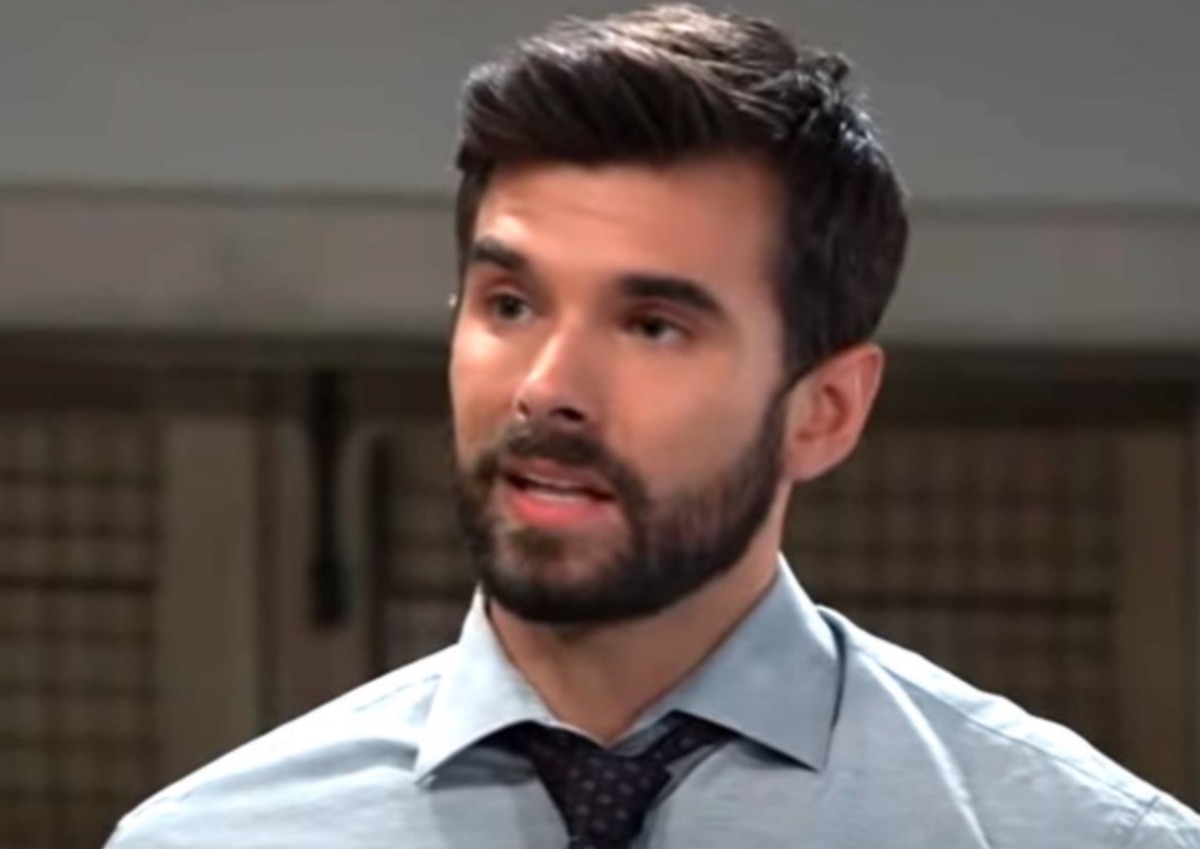 General Hospital spoilers and updates for Thursday, June 8 tease update questions, requests for help and motherly guilt trips. Harrison Chase (Josh Swickard) has some update questions, Dante Falconeri (Dominic Zamprogna) a request for help and Carly Spencer (Laura Wright) delivers a motherly guilt trip.
General Hospital Spoilers: Tracy Quartermaine Lobbies Accusations
Tracy Quartermaine (Jane Elliot) finds herself lobbying accusations when Drew Cain (Cameron Mathison) approaches her and tells her she's the answer to his problem! Drew had just gotten done talking to Zeke Robinson (Gavin Houston) about turning himself in on the insider trading case, but said he had one more trick up his sleeve. He won't flip on Carly and she won't flip on Sonny Corinthos (Maurice Benard) but he had an idea to dig up dirt on Tracy to leverage Ned Quartermaine (Wally Kurth).
Drew is still under the impression that Ned blew the whistle to the SEC because of previous threats he'd made to do so. He thinks that he can get Ned to confess and make it all go away by digging up dirt on his mother-he'll find out that's a hard pass.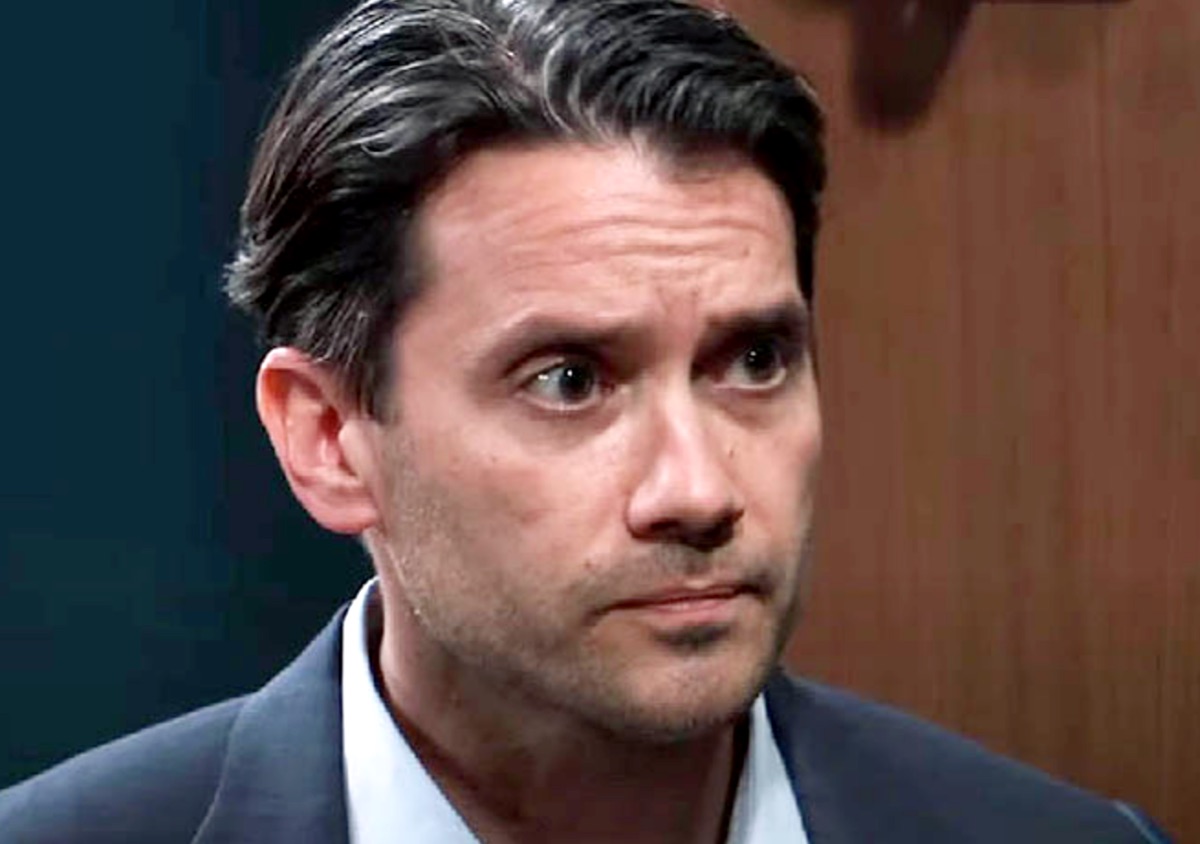 GH Spoilers: Update Questions
Meanwhile, Chase and Brook Lynn Quartermaine (Amanda Setton) are elsewhere when he asks her when she started working for Deception again? It looks like perhaps they're having an intimate dinner out and she's taken aback by his question. Little does he know that it was really Tracy that helped him get reinstated to the Port Charles Police Department, but Brook Lynn has to pay her back for the favor. Chase is understandably surprised and perhaps a little suspicious, as hard as they'd worked to take Linc Brown (Dan Buran) down, and how important her music is to her.
General Hospital Spoilers: Requests For Help
Dante makes a request for help with Anna Devane (Finola Hughes) who is in need of some support, whether she admits it or not. Anna was pretty much forced into resigning forever from the WSB because of what Victor Cassadine (Charles Shaughnessy) set in motion before he died. The only way out of the treason charges, after her history as a double agent was publicized, was through a quid pro quo.
She knew too much and could take the WSB down with her so they accepted permanent resignation and dropped the treason charges. But Anna's not one to quietly crochet tea cozies and host afternoon tea parties, Dante has to get her something to do!
GH Spoilers: Going For It
Meanwhile, Josslyn Jacks (Eden McCoy) is with Dex Heller, (Evan Hofer) dejected because her mother destroyed the evidence Dex had gotten against Sonny Corinthos (Maurice Benard). Earlier, Dex had been offered a place where he'd fit in with Sonny and his organization, albeit made perhaps a bit safer. Sonny told Valentin Cassadine (James Patrick Stuart) he'd accept one more Pikeman shipment but nothing else until whoever has a target on his back is revealed. Valentin had said neither he nor Pikeman knew anything about who might have ambushed Sonny and Dex at that warehouse. Josslyn likely won't approve, but Dex tells her that he has an option and it's his best one, and he's taking it, possibly meaning he's Sonny's new enforcer now.
General Hospital Spoilers: Motherly Guilt Trips
Meanwhile, Carly is at GH giving Michael Corinthos (Chad Duell) a motherly guilt trip in a private place, possibly in the basement of the hospital. She had stomped on the video in front of Joss and then stomped on over to confront Michael. There were so many times that Sonny came through for them and saved their lives, including Michael's when he's had targets on his back.
Carly looks a stubborn Michael right in the eyes as she brings to his remembrance what his father has done to save them. She asks him if he would put the life of someone he loves in his hands?
GH Spoilers: Sonny Corinthos Has A Talk With Someone
It may be Anna that Sonny has a talk with after being told by Dante he needs help with her. Sonny had mentioned to Valentin that Anna tends to hole up and need space when she's gone through something traumatic and he and she went back many years. He approaches the person with kindness, telling them some things are better said face to face and that does sound like he may be talking to Anna. Hopefully his efforts to cheer her up and encourage her does the trick.
General Hospital Spoilers: A Gotcha Moment, Or Someone's Nightmare?
At the Metro Court, it appeared that Ned overheard Martin Grey (Michael E. Knight) telling Nina Reeves (Cynthia Watros) the Feds were leaning on him to expose her as the whistleblower. That would be just the thing Ned needs to exonerate himself from the accusations that he did it! It appears he walks in on the conversation and in essence says "Gotcha!"
He addresses Nina and tells her he knew it was her all along-but is it for real or is Nina having a nightmare? Or is it the plot Olivia Quartermaine (Lisa LoCicero) came up with to accuse someone and see their reaction to get at the truth?
Be sure to catch up on everything happening with GH right now. Come back here often for General Hospital spoilers, news, and updates.