The Bold And The Beautiful Spoilers UPDATE Thursday, June 8: Liam Is Concerned, Thomas Makes A Discovery
The Bold And The Beautiful spoilers for Thursday, June 8 reveal that Liam Spencer (Scott Clifton) listens to his intuition about Hope Spencer (Annika Noelle) and Thomas Forrester (Matthew Atkinson). Thomas will make a discovery about office rumors.
Thomas Forrester Discovers The Source Of The Office Rumor Mill
The Bold and The Beautiful spoilers Thomas discovers the unexpected source behind the rumors about him and Hope. The rumors around the office keep growing and Thomas believes they need to be shut down. Thomas does not need this drama and has tried to shut things down for months. Thomas doesn't need anyone causing people to doubt him again.
Thomas has been working on himself for months. Thomas has been in therapy and has finally gotten over his obsession with Hope. Thomas will discover the source of these rumors and will be totally shocked to find out who is leading the pack. Will Thomas get the rumors stopped or will he continue to let the rumors build?
B&B Spoilers: Liam Spencer Still Has Trust Issues
Liam must rely on his intuition. Hope has been nothing but loving and attentive to Liam since she began working with Thomas again. However, Steffy Forrester (Jacqueline MacInnes Wood) has told him that Hope has feeling for Thomas and he cannot let that go. Hope can say whatever she wants but Liam isn't buying what she is selling.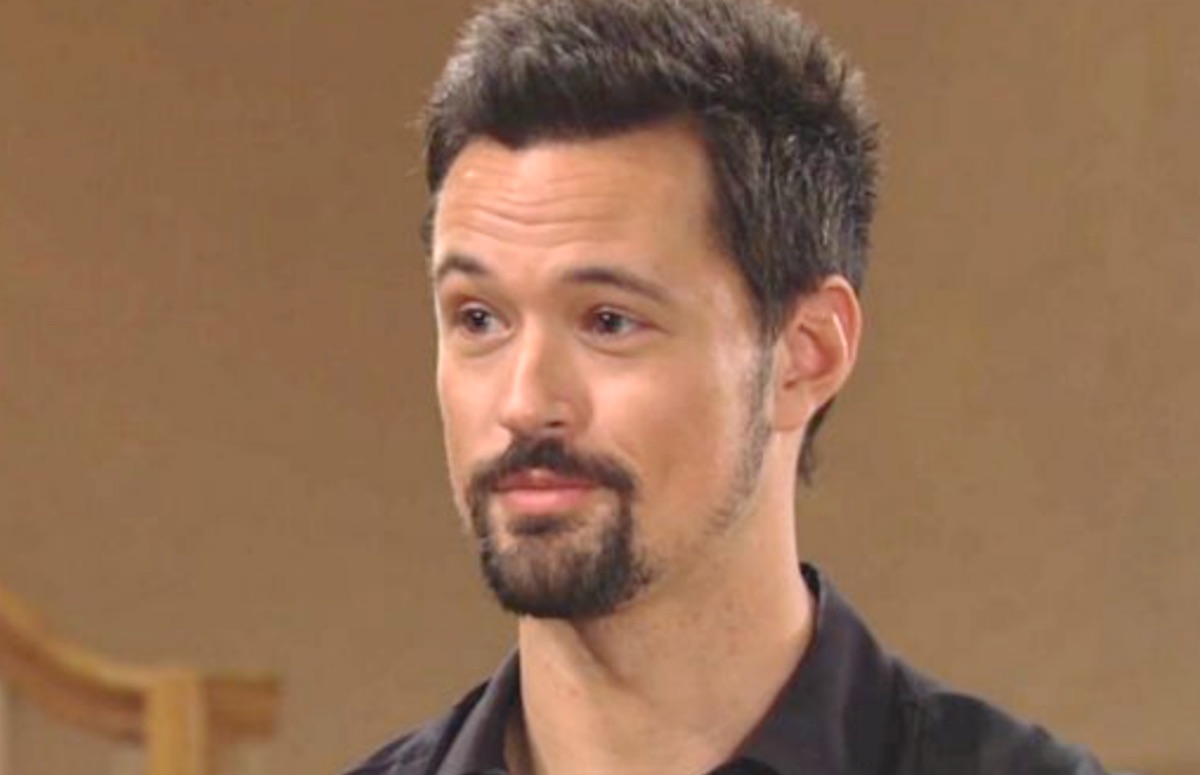 Hope and Thomas are about to go to Rome, one of the most romantic cities in the world. The longer this goes on the more Liam's intuition screams that he needs to stop this while he can. Liam is having trouble accepting Hope working in the office with Thomas, she certainly doesn't want her flying to Italy with him.
The Bold And The Beautiful: How Will Liam Spencer Handle This?
Liam has offered Hope ultimatums before but they haven't worked. What will Liam do this time to get his point across? Liam could threaten to leave Hope if she goes on this trip but this is her line, she has to be there. Liam could insist that Thomas stay behind but that isn't going to go over very well either. What other choice does Liam have to deal with this problem?
Liam has access to the Spencer family jet. Why doesn't he simply drop in on Hope and Thomas and see if anything is going on? If Hope is telling the truth then he would know that and be able to trust the partnership, at least better than he does now. Will Liam find something that he absolutely doesn't want to see but was afraid of all of this time?
Be sure to catch up on everything happening with B&B right now. Come back here often for The Bold And The Beautiful spoilers, news, and updates.