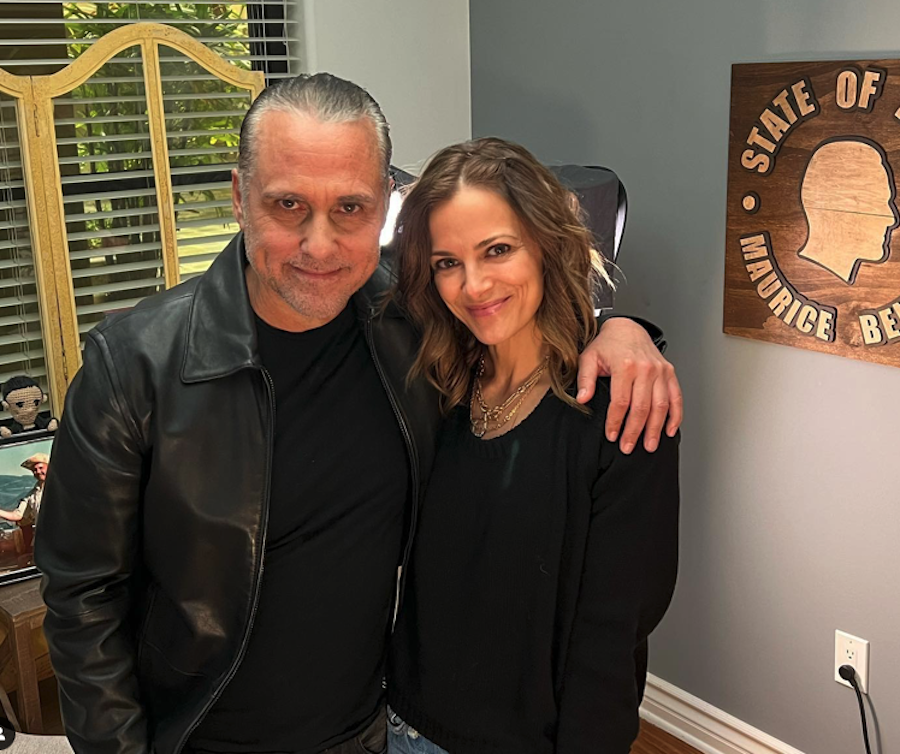 While there are certainly a lot of daytime television stars who come and go in the soap world, there's always a good chance that at least one door will remain open for their return. With that said, there's some speculation that actress Rebecca Budig might return to her soap roots to reprise her role on General Hospital. Here's what she has to say about it.
General Hospital Spoilers: Is Rebecca Budig Returning To Port Charles?
In a new interview with Soap Opera Digest, the brunette beauty said that she's flattered that so many daytime television fans out there would love to see her on the canvas again. She told the publication in a new interview, "I'm so appreciative that people are like, 'Come back!' It's very sweet and I hear they do still talk about Hayden from time to time on the show."
With that said, late last year the actress did admit that there were a lot of General Hospital fans out there who were constantly asking about when and if she would be returning to the show. She also had to clarify the reports that suggested she was returning to Port Charles in December. She said, "That is not true. Listen, I love [Executive Producer] Frank [Valentini], and Frank and I are friends, but I haven't been asked back since I left the show [in 2019]."
General Hospital Spoilers: What's In Store For Hayden?
While it's true that the last time Hayden was on the canvas was back in 2019, even General Hospital viewers know that there would be a lot of potential for her to come back with a new, fresh storyline. After all, she was forced to go on the run and leave her daughter behind and with everything going on with her sister Liz, it would be interesting to see how she would fit in with Liz's new dilemma with her parents. Here's hoping that the General Hospital writers can make it happen. Fingers crossed!
Of course, fans will have to tune in to find out what will happen next. Let us know what you think by leaving us a line with your thoughts in our comments section below. General Hospital airs weekdays on the ABC network. Check your local listings for times.
Be sure to catch up with everything on GH right now. Come back here often for General Hospital spoilers, news and updates.